Here is a collection of the best dessert recipes to celebrate Mother's Day! Make this special day sweeter and memorable with one of these treats!
Mother's day is coming up and it's time to think how we are going to celebrate it! I put together a collection of my favorite dessert recipes that your mom will love!
Here you'll find anything from classic chocolate treats to refreshing sweets, and of course, some no-bake desserts!
Leave a comment below and let me know which recipe you chose and if you made it for your mom.
Your mom will love these amazing Puff Pastry Tarts filled with her favorite mixed berries! Serve it with a scoop of Ice Cream to bring to a whole new level!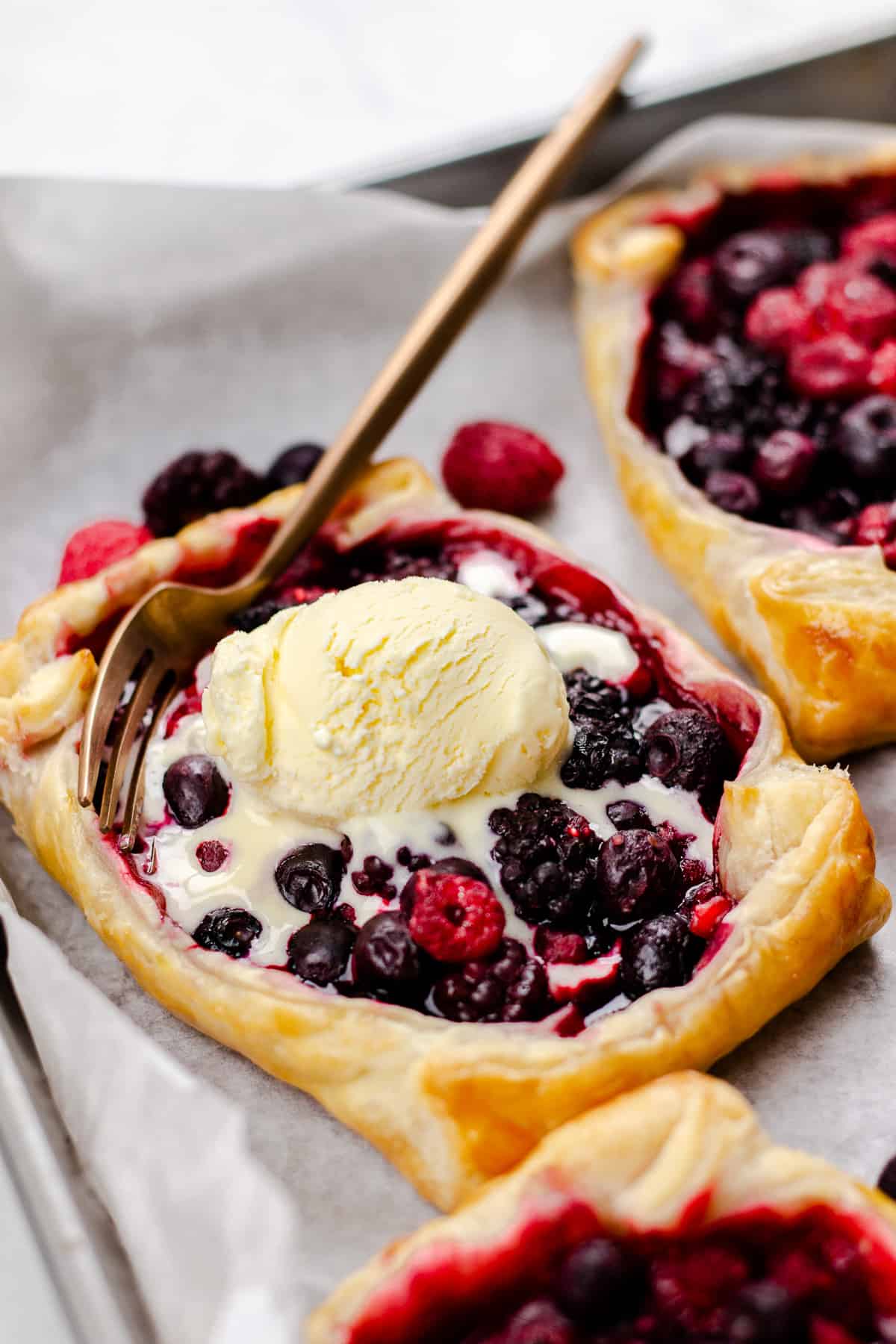 Classic Creme Brulee Recipe made with creamy custard and crisp caramelized topping will be a perfect treat to the person you love!
These bite-size homemade Chocolate Bourbon Truffles made with luscious creamy ganache and covered with crunchy toasted hazelnuts are the perfect easy indulgent treat!
This is a super easy and tasty Orange Pound Cake that you can make from scratch! Your mom will definitely appreciate it! Also, you can serve it with fresh berries and whipped cream!
This is an absolute indulgent treat! Chocolate Mousse Pie recipe is made with Chocolate Graham Crust, rich and silky Chocolate Mousse Filling, and airy Whipped Cream Topping. What can be better than that?!
These are the best fudgy and gooey Brownies with deliciously chewy edges and toed with extra chocolate chips. The best part is they are made in one bowl!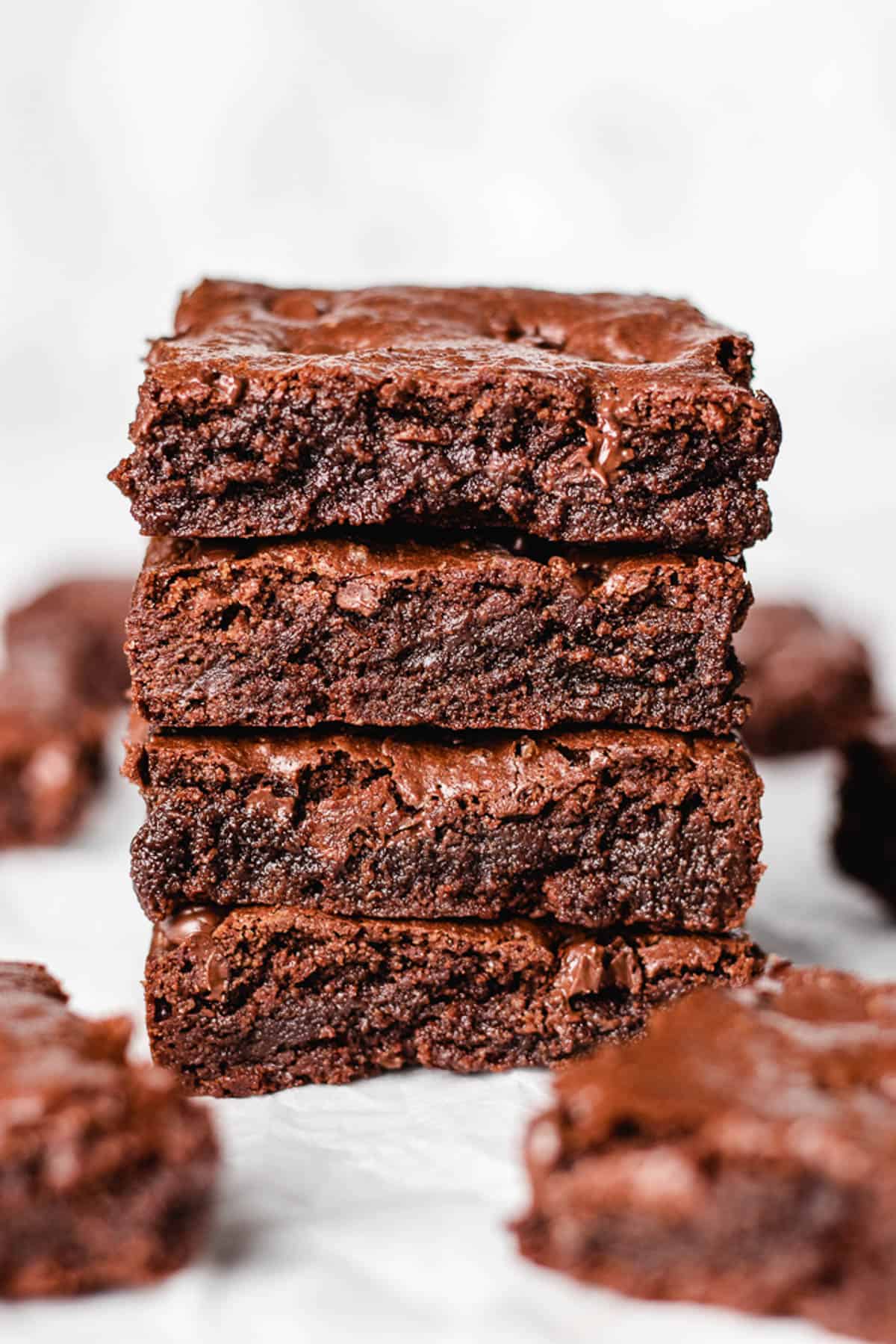 Mini Cheesecakes with Blueberry Sauce
One of my favorite Mini Cheesecakes made with Graham crackers crust, silky cream cheese and sour cream filling, and topped with delicious blueberry sauce. Also, they are gluten-free!
This Bundt Cakes just screams Spring Celebration! Made with lemon and Blueberries, it has a perfect flavor combination!
Chocolate Cupcakes with Caramel Filling and Vanilla Buttercream Frosting are moist and decadent mini cakes that you can make from scratch.
These are scrumptious Red Velvet Cupcakes topped with Cream Cheese Frosting. They will always win your heart!
3 Ingredient Coconut Truffles are scrumptious and easy to make chocolate covered coconut balls made with sweetened coconut flakes condensed milk, and chocolate chips.
Summer Strawberry Cake Roll filled with fresh strawberries and whipped cream is a perfect fresh treat for your mom!
Classic Strawberry Shortcake recipe is easy to make which has a luscious combination of a biscuit, fresh berries, and whipped cream.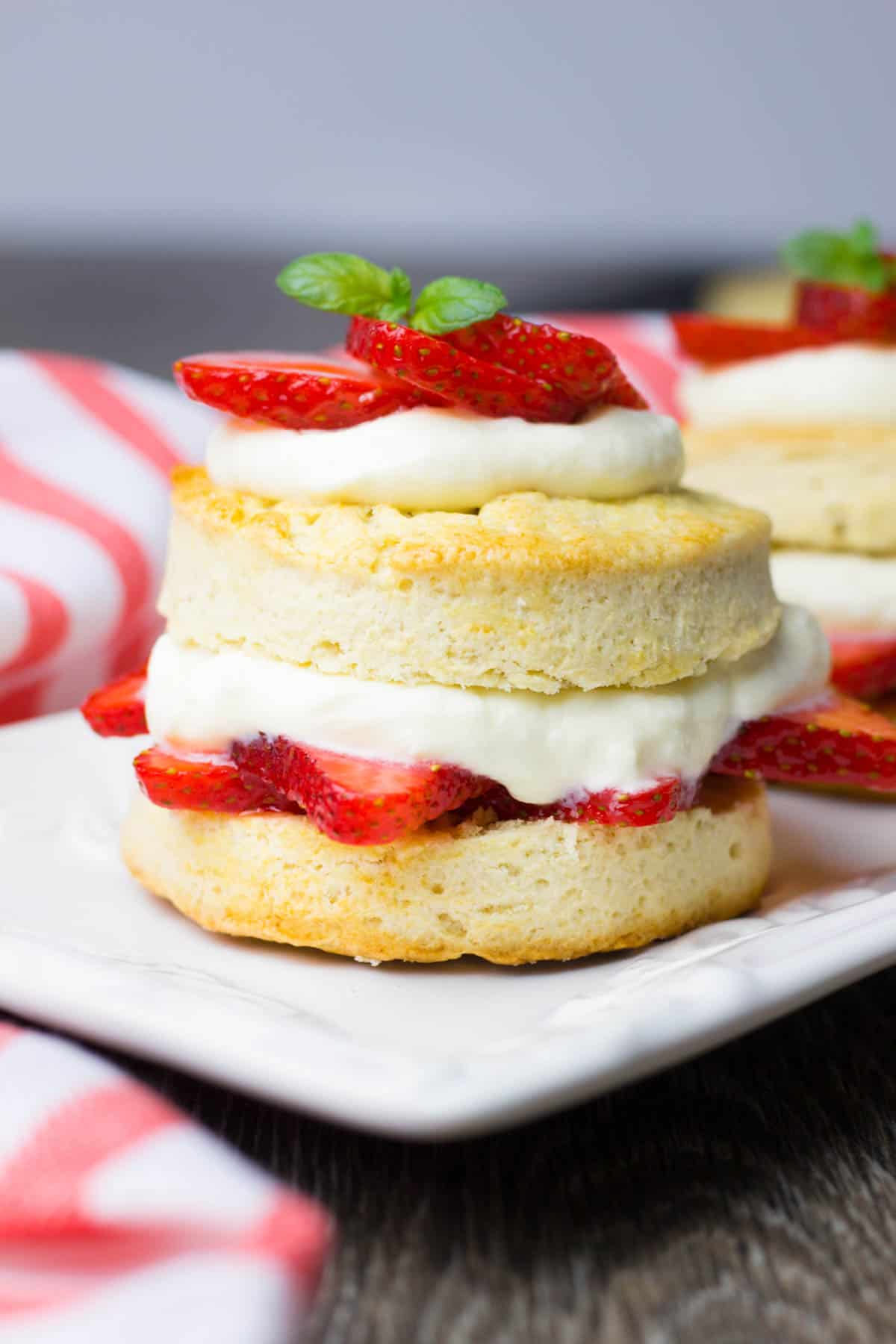 These Sugar Cookie Cups with Lemon Curd are a perfect idea for summer recipes. Crunchy sugar cookie cups, tart and citrusy lemon curd, and light and creamy whipped cream give a winning combination of flavors!
Chocolate Chip Cupcakes with Chocolate Buttercream Frosting
Vanilla Chocolate Chip Cupcakes with Buttercream Frosting are the best combination of everybody's favorite flavors and sized for portion control. It is a great dessert for anyone who loves to mix these two classic ideas: chocolate and vanilla.
Kahlua Cupcakes are a perfect dessert idea for chocolate and coffee lovers, featuring rich and decadent chocolate and coffee flavor with a touch of Kahlua.
The best way to say "I love you" is to make this rich and decadent Chocolate Mousse!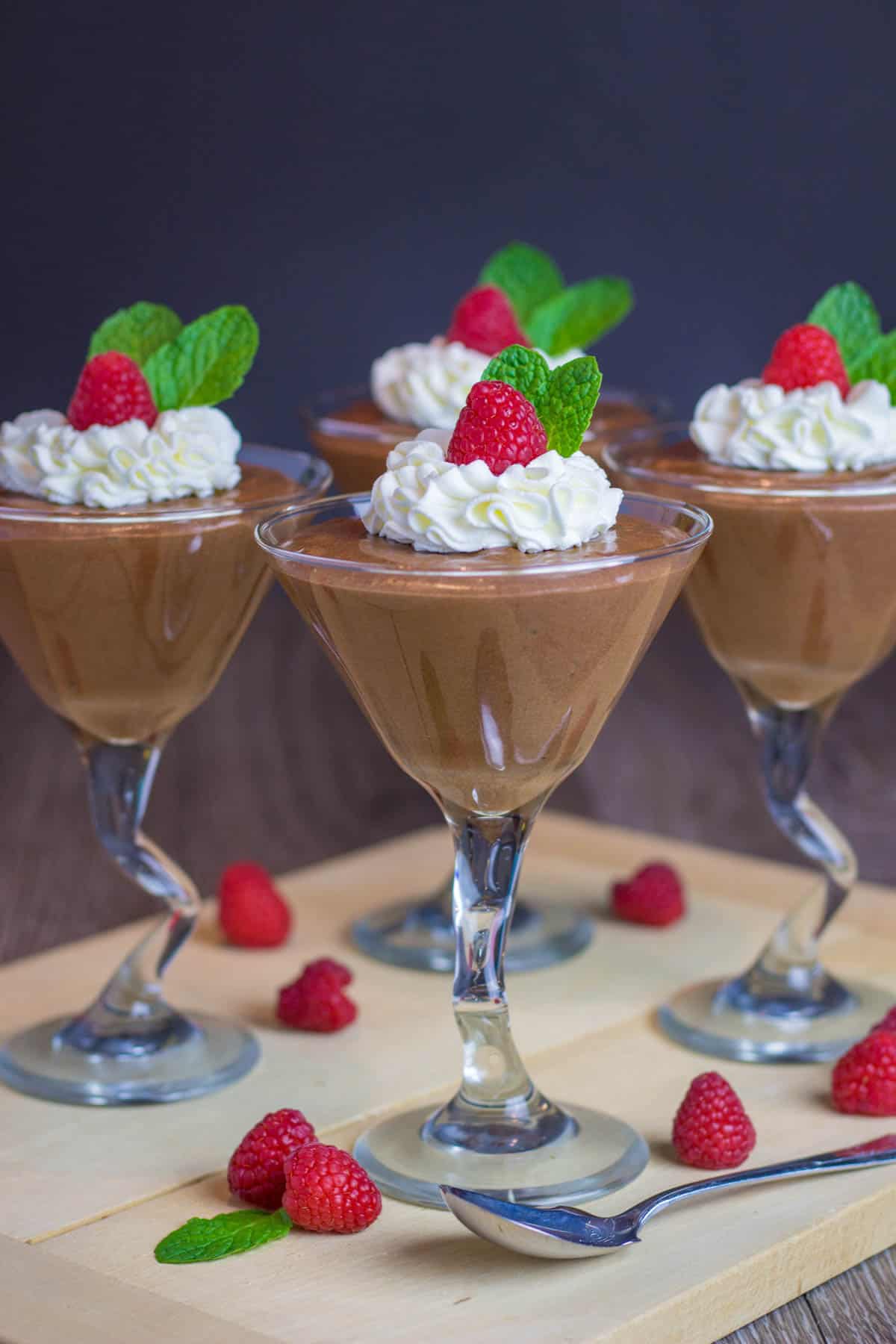 These Blueberry Lemon Cupcakes with Lemon Cream Cheese Frosting is a great holiday idea to treat your loved ones! They have a perfect combination of sweet and tart flavors that everyone will love!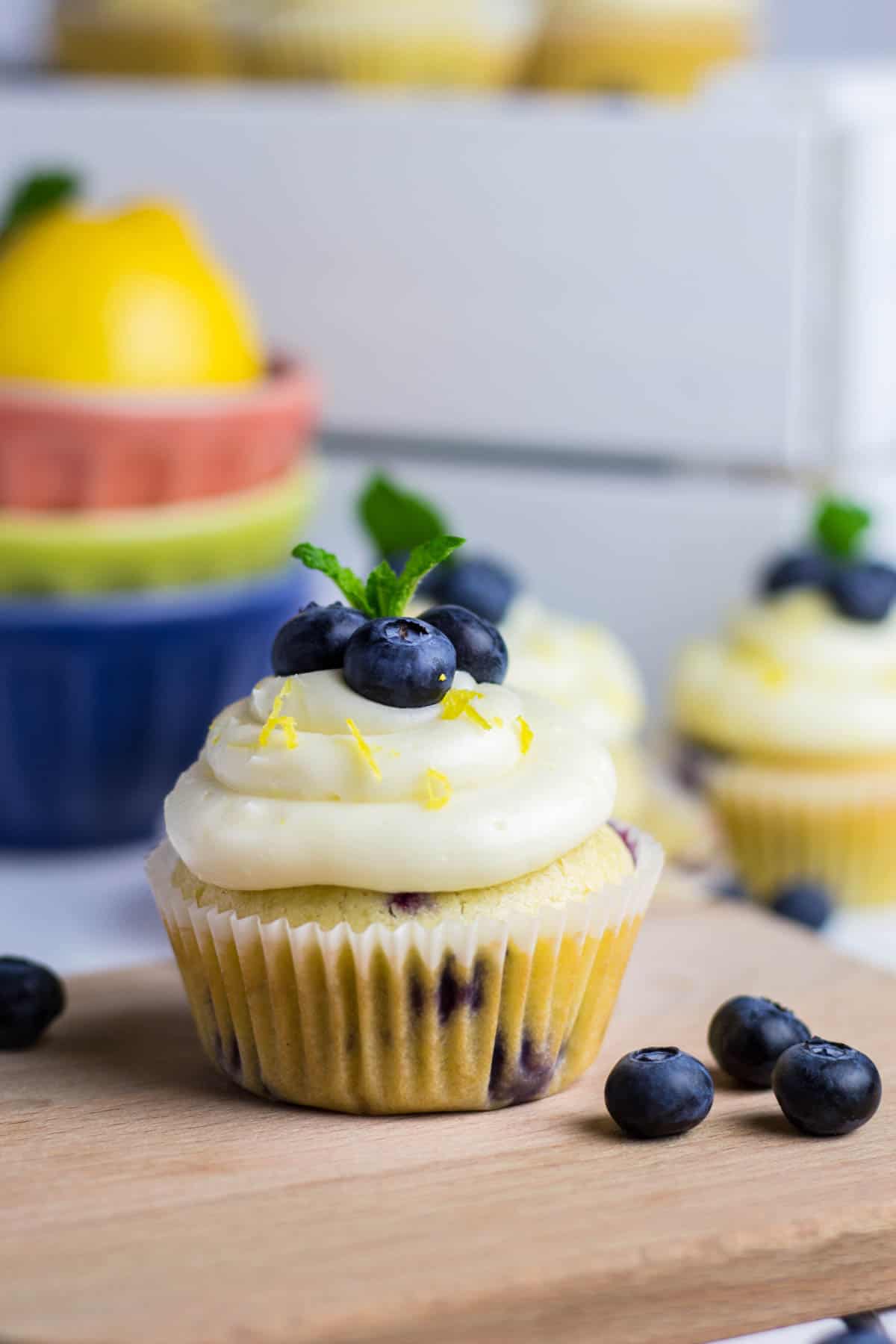 Your mom will love this silky and refreshing Greek Yogurt Panna Cotta with Strawberry Sauce. No baking required!