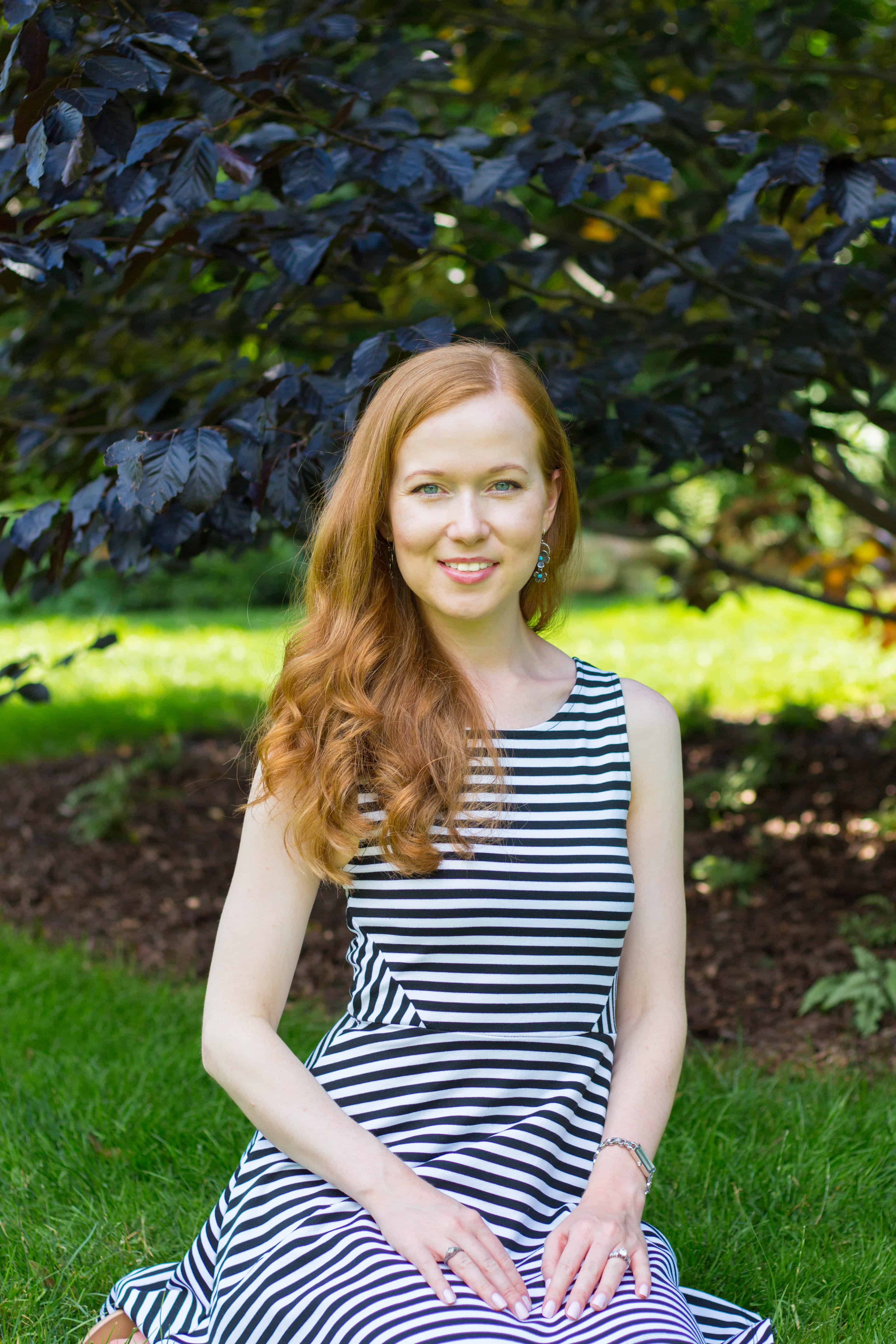 Hi and welcome to my food blog, Veronika's Kitchen!
I'm Veronika, a food blogger and a recipe developer.
I started to become passionate about food a few years ago after I moved in with my fiancée.  While I was busy living in New York, I never had time to cook. Life was all about work, school, and friends. Who would ever think that few years later, after moving to the Pennsylvania suburbs, I would enjoy my "housewife" status and be happy to spend half a day cooking and baking in the kitchen to feed my man.
It didn't take me long to create my own food blog where I began to share all the easy and delicious recipes that I love to make for my friends and family.
If you know me, then you know that I am passionate about baking (though, I guess, it is obvious if you see the amount of dessert recipes I provide, versus savory). From traditional cupcakes to healthy no-bake sugar-free desserts, I've got you covered. You will see how easy it is to create these scrumptious treats with a few basic ingredients.
I have the best food critic, my fiancée Jared (and the best fiancée ever!). If his plate is empty in two minutes, he is gulping without even swallowing (what he usually does, like somebody is going to steal it from him) and he is asking for more, which means I got the recipe right and I can post it on my blog, so you can enjoy it too.
Every recipe that I post on my blog are tested and approved by my Jared and I, our family, friends, coworkers, and neighbors. Most of the recipes are inspired by American and Eastern European cuisine. I was born and raised in Russia, and would love to share with you some amazing recipes from my childhood. Also, I got inspiration from other incredible cooks and food blogs, by trying to mix different recipes to find something new. I will definitely post links to other websites if I take an idea from those sources, so you can compare it and find the one you love.
If you like my recipe, please leave a comment under it. I would love to know your opinion.
Thank you for visiting my food blog! I hope you will love it! If you have any questions or would like to collaborate with me, please email me at info@veronikaskitchen.com.
Xoxo
Save
Save
Save