Check out these amazing recipe ideas to celebrate Thanksgiving! From appetizers, to mains, to side dished, and desserts, these best classic dished will be the star of the evening!
Whether you are a new cook or a seasoned chef and looking for some inspirations to celebrate Thanksgiving, check out these amazing recipes! All these classic dishes are easy to make and great for a friends and family gatherings.
Main Dishes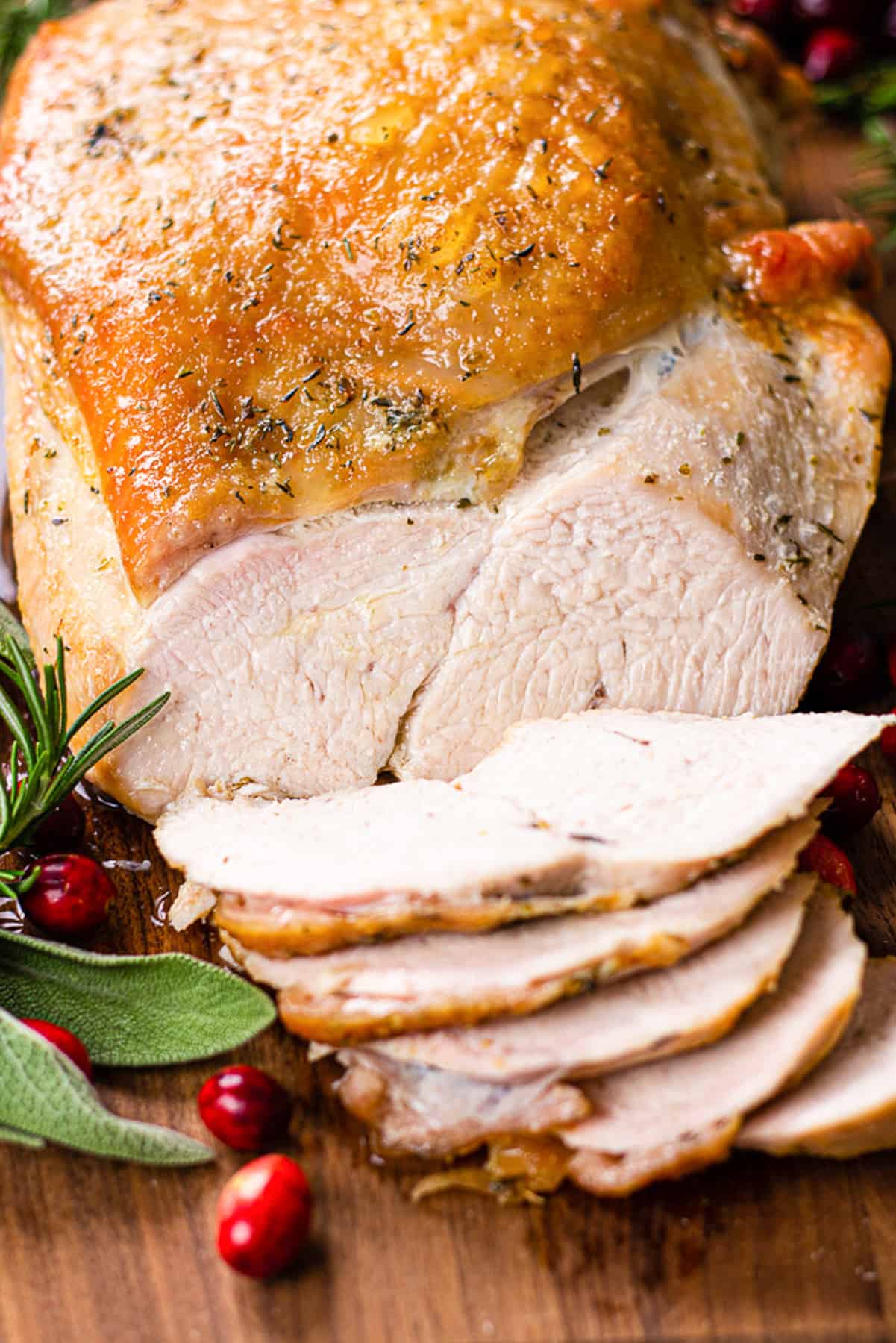 Oven Roasted Turkey Breast recipe is a traditional meal for Thanksgiving. I love slowly roast it with butter and herbs to create a perfect crispy and aromatic skin, while the the meat stays juicy and tender inside.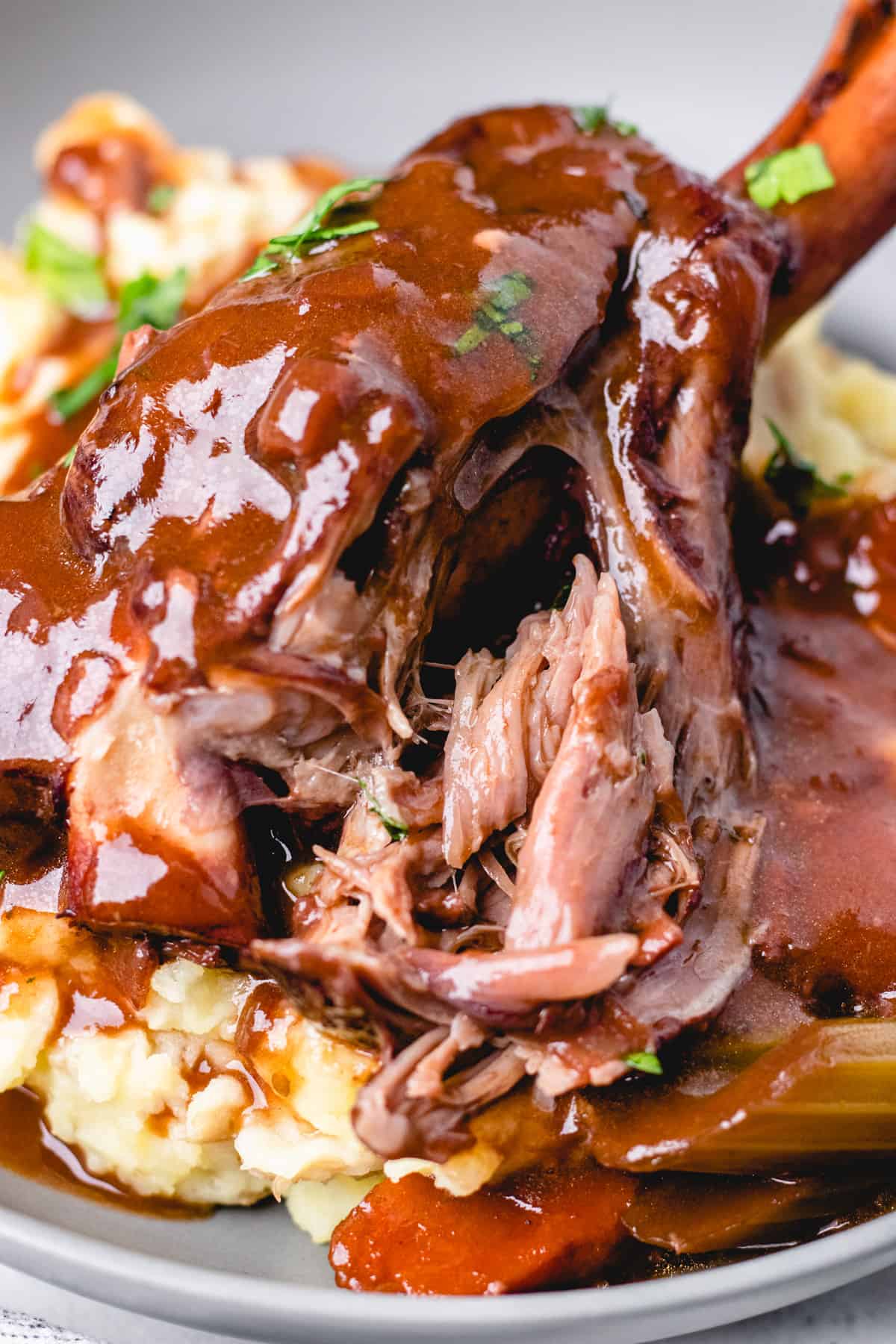 If you are don't want to have a classical turkey for Thanksgiving and want to surprise your guests, make this amazing Instant Pot Lamb Shanks! They are braised in rich and flavorful red wine sauce and the meat is fall apart tender! Plus, it will take a fraction of time to make them in a pressure cooker.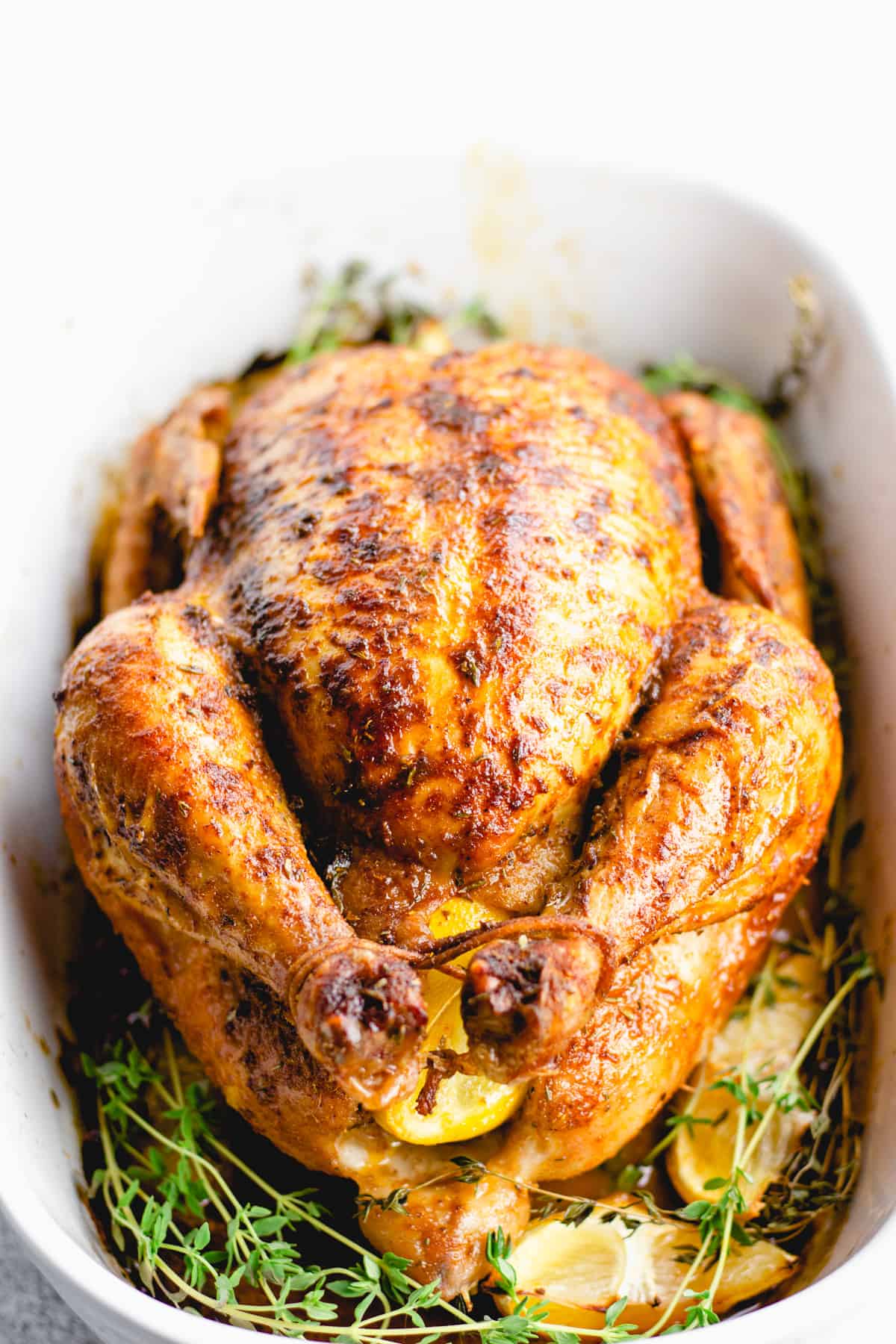 Whole Roasted Chicken is another great alternative to a turkey. Topped with dry rub seasoning, the skin comes out perfectly crispy and aromatic outside and the meat remains juicy inside.
Condiments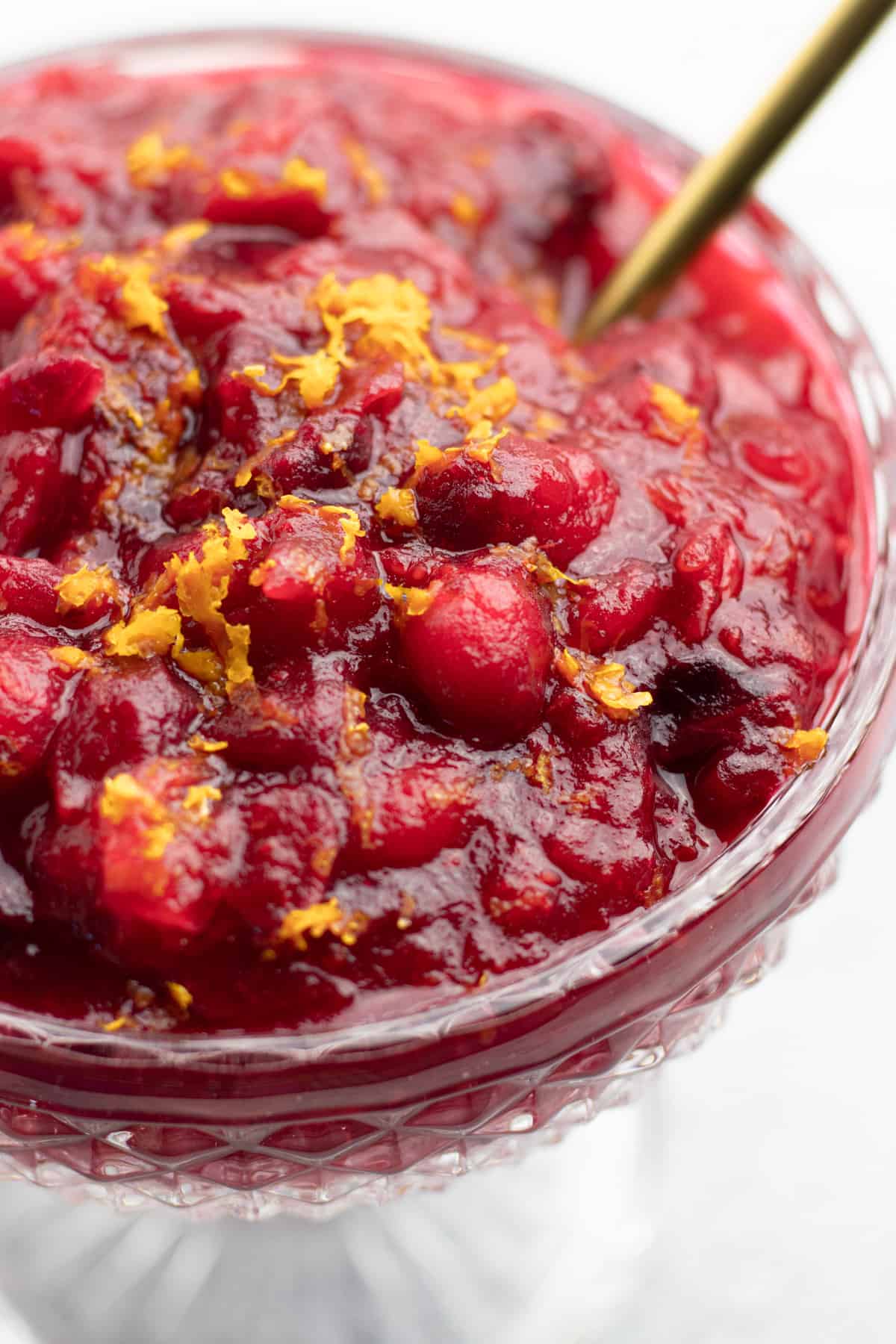 This is a classic Orange Cranberry Sauce, made with just 3 simple ingredients. It has a right balance of sweet and tart with a touch of orange flavor. I love making it a couple of days in advance and refrigerate until ready to serve.
If you want to spice up your meal, try this Bourbon Cranberry Sauce! It's similar to my classic sauce, but made with a splash of bourbon that brings up a beautiful aroma.
Side Dishes
Instant Pot Mashed Potatoes is the easiest way to make a homemade creamy side dish for a crowd! The potatoes come out light and velvety and it takes just 30 minutes from start to finish without having water boiling over your stove.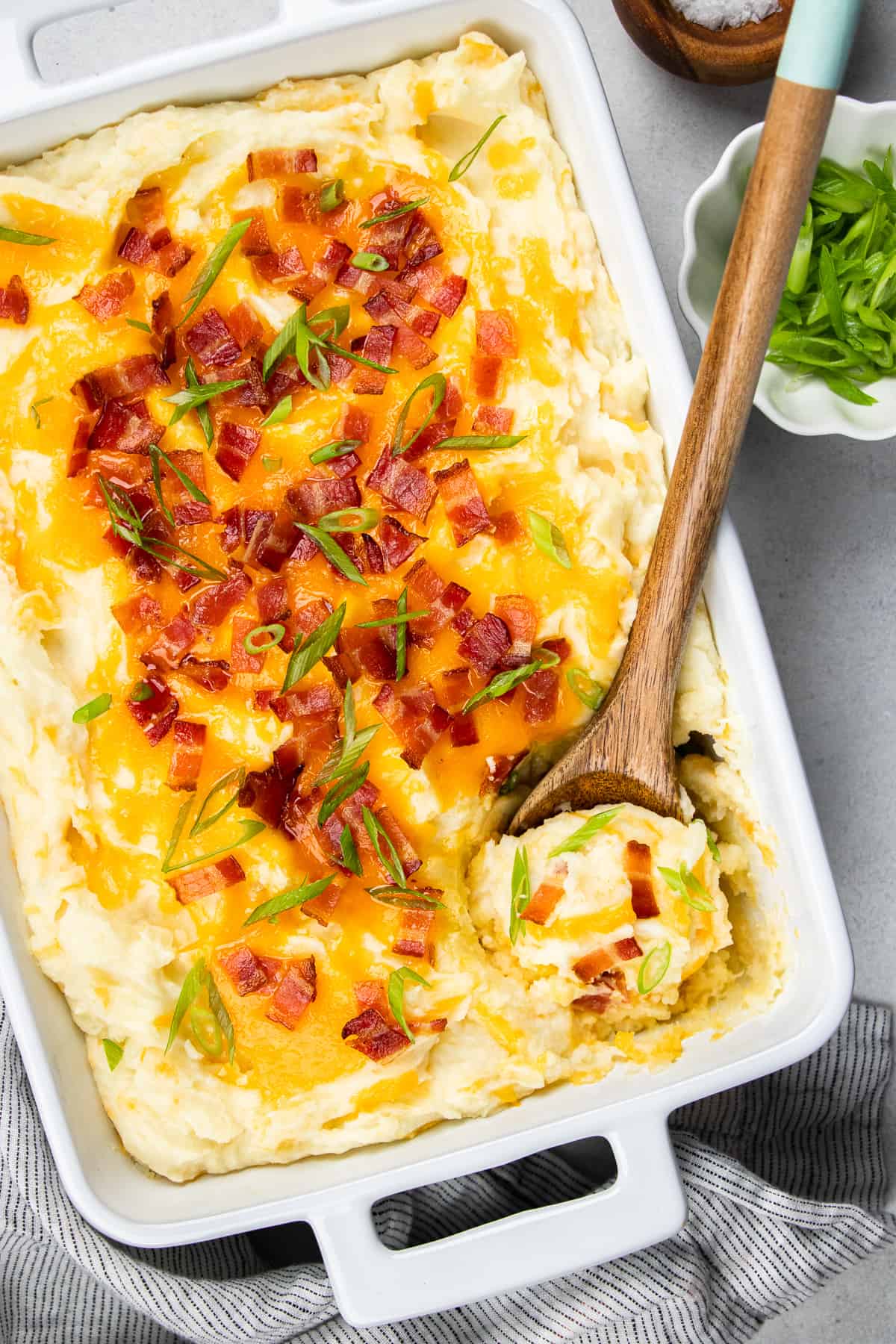 If you are looking for a fancy potato dish, try this Loaded Mashed Potatoes recipe, made with cheese and bacon. Just by adding a few extra ingredients and baking it together, you will have an ultimate side dish that everyone will crave!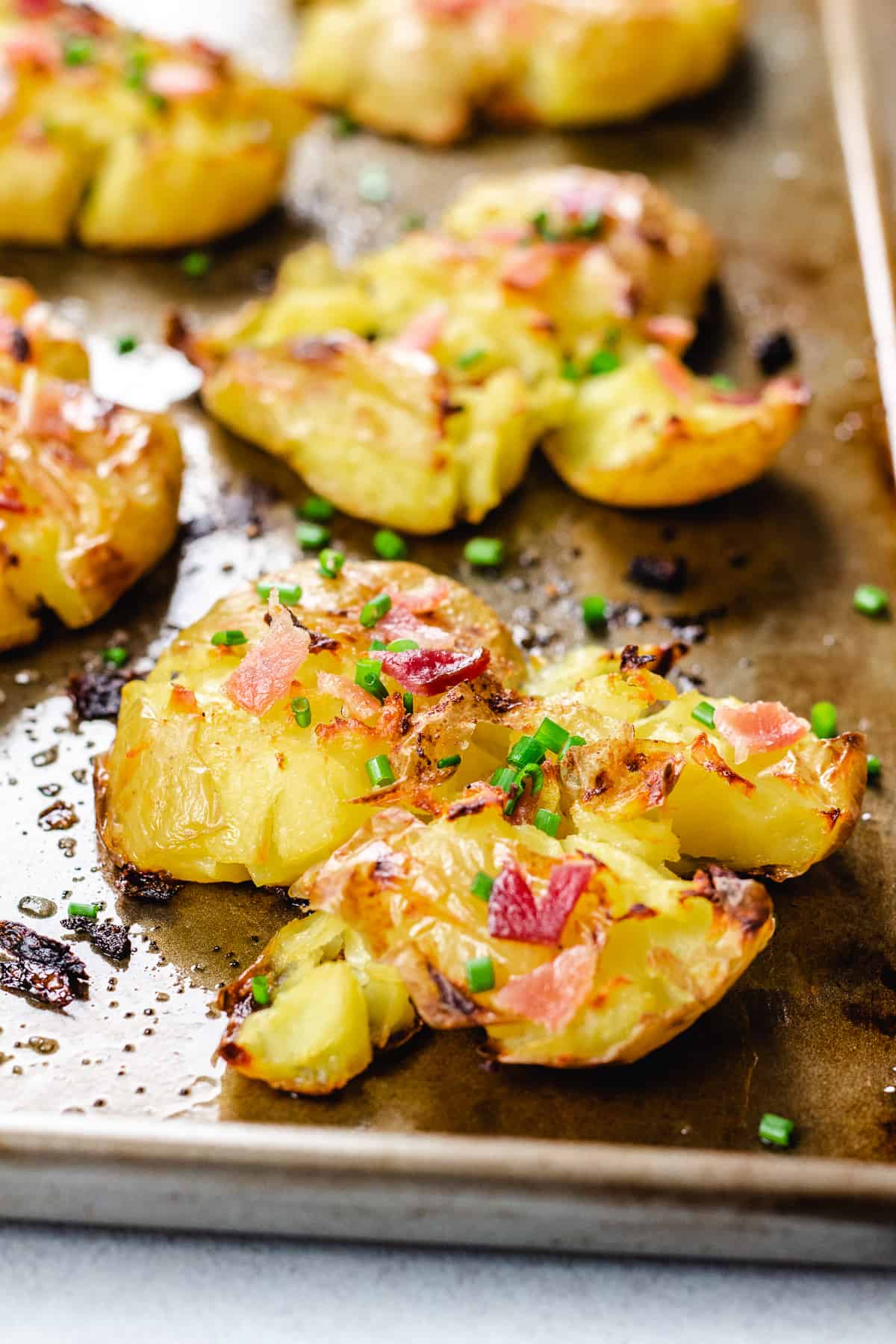 These Crispy Smashed Potatoes is another my favorite dish to serve for dinner. First boiled until tender, then baked until crispy outside, these buttery potatoes, topped with bacon and chive will be a great compliment for any dish!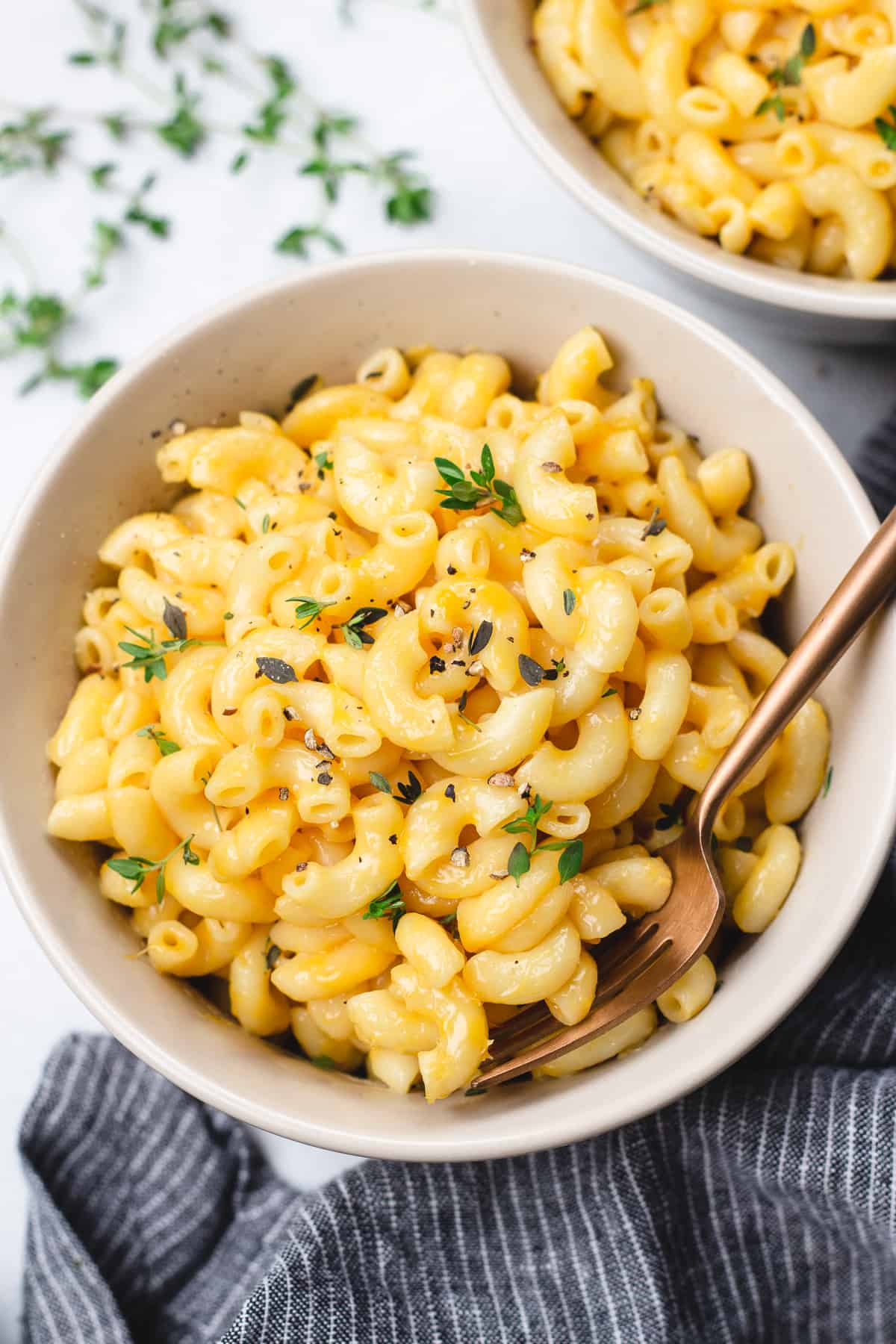 The best and easiest way to make this Instant Pot Mac and Cheese is in your pressure cooker! It takes less than 30 minutes and you will have a perfectly cooked pasta, coated with creamy cheesy sauce!
Green Bean Almondine (also known as Amandine) is an easy classic side dish that is always popular in our house! These are tender French beans, sauteed and tossed in light lemon/butter sauce and topped with toasted almonds.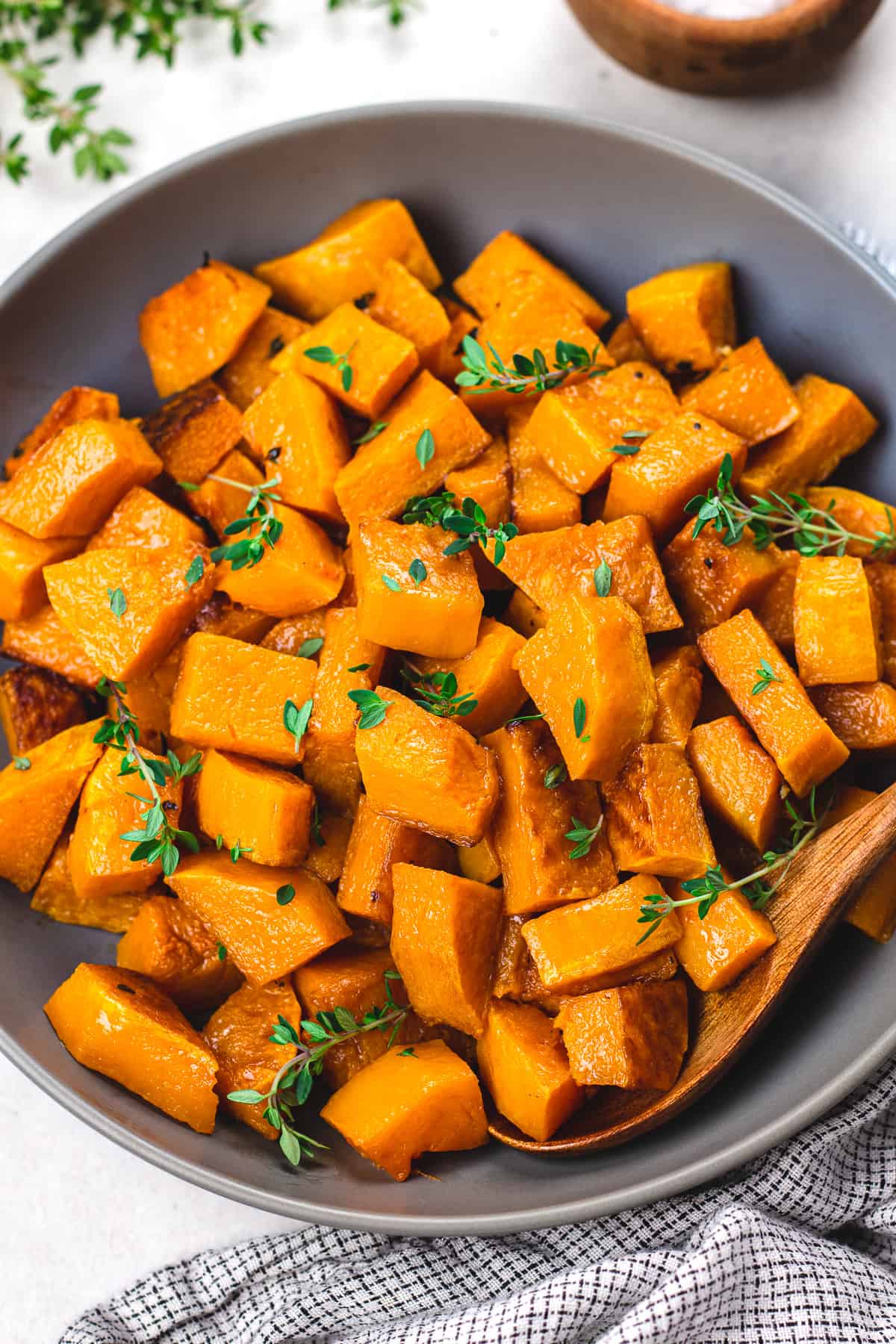 These are my favorite simple Oven Roasted Butternut Squash. The recipe is super simple and it adds a beautiful Fall flavor to any dish!
This Parmesan Broccoli will be a star on your holiday table! It's baked in the oven with garlic and Parmesan until perfection. Drizzle some lemon juice over before serving to elevate the flavors.
Salads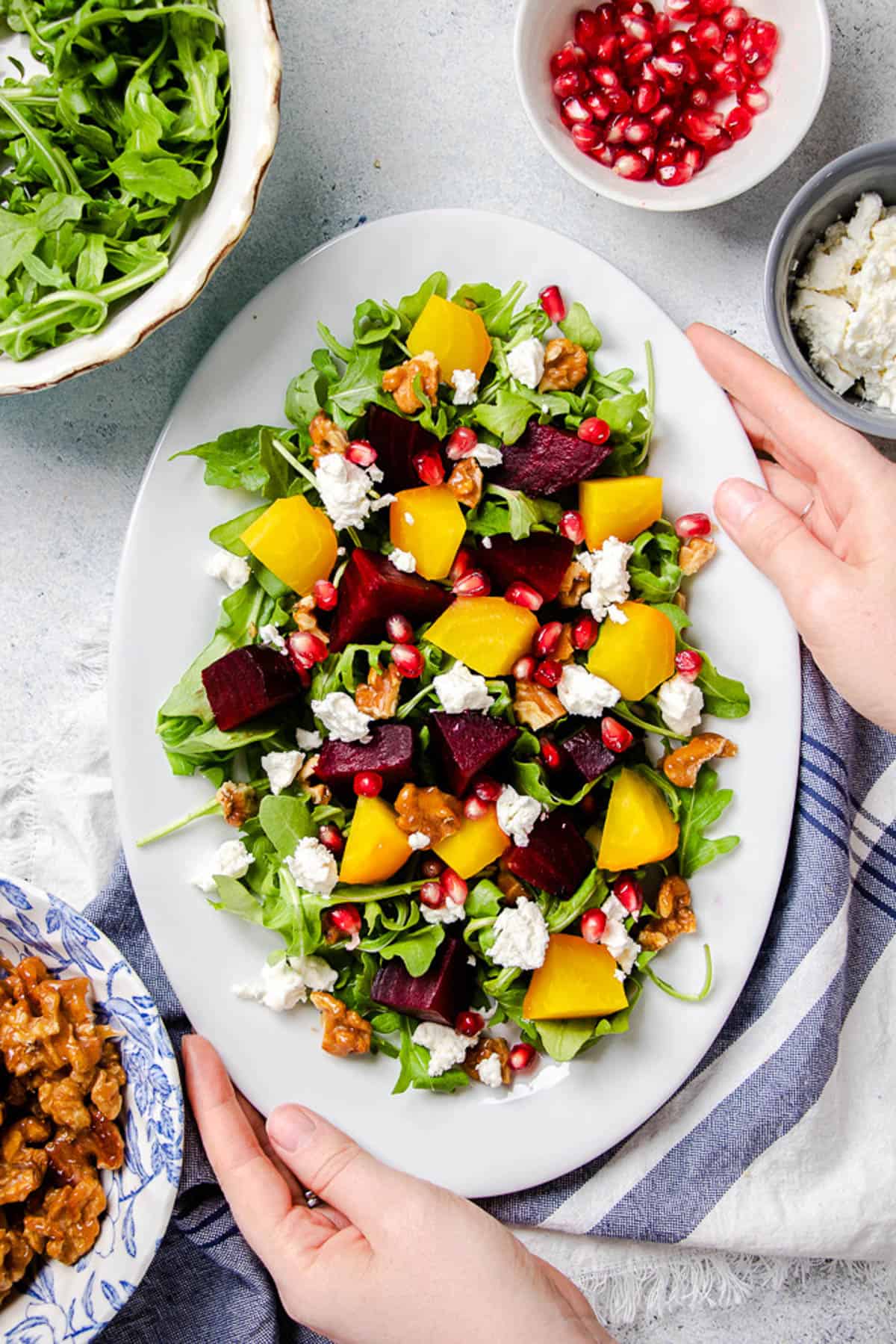 This Beet, Arugula, and Goat Cheese Salad is my all time favorite dish to serve for the holiday table! It provides fresh and tart flavors and different textures (from creamy goat cheese, to crunchy candies walnuts). I like to serve it with my Citrus Vinaigrette salad dressing for extra flavor!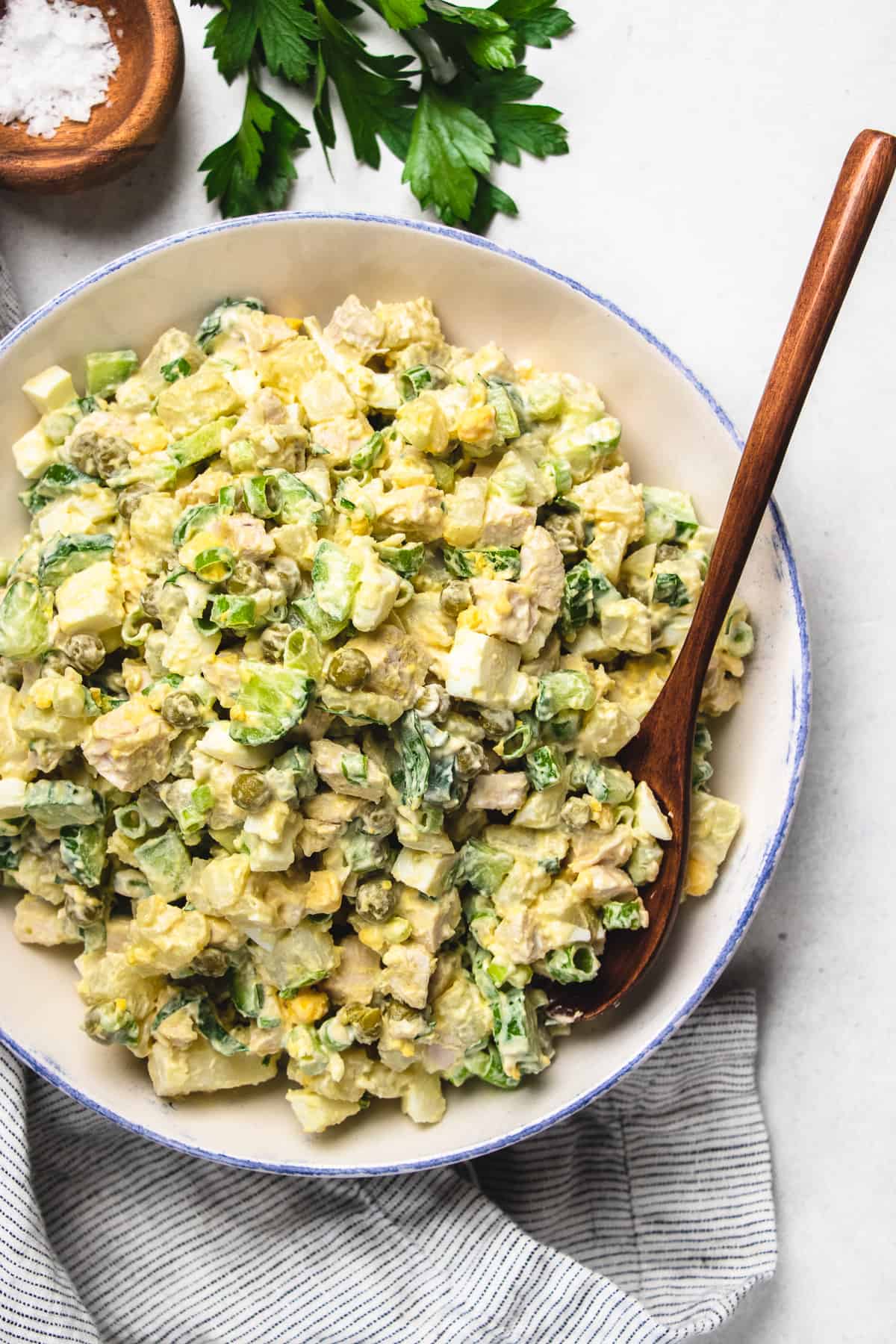 This Russian Olivie Salad is one of the most requested dishes during the holidays. It might remind you a mix of chicken, potato, and egg salad, that mixed with refreshing cucumbers, peas, and herbs. It's quite filing and compliments very well with most main dishes.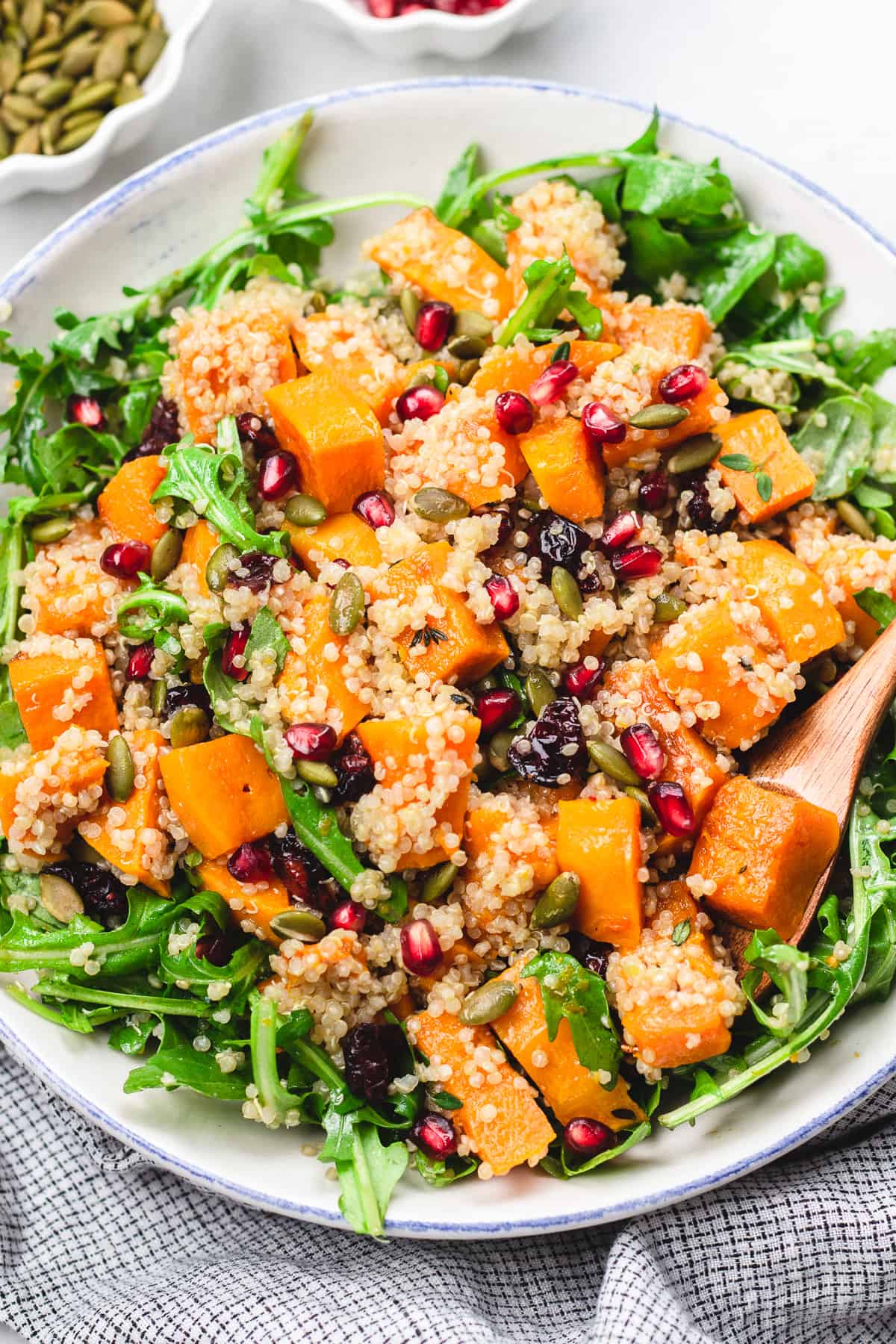 What can brighten up a classic Fall dinner than this Butternut Squash Quinoa Salad! It's packed with fresh arugula, roasted butternut squash, dried cranberries, cooked quinoa, and topped with crunchy pepitas and pomegranate seeds.
Desserts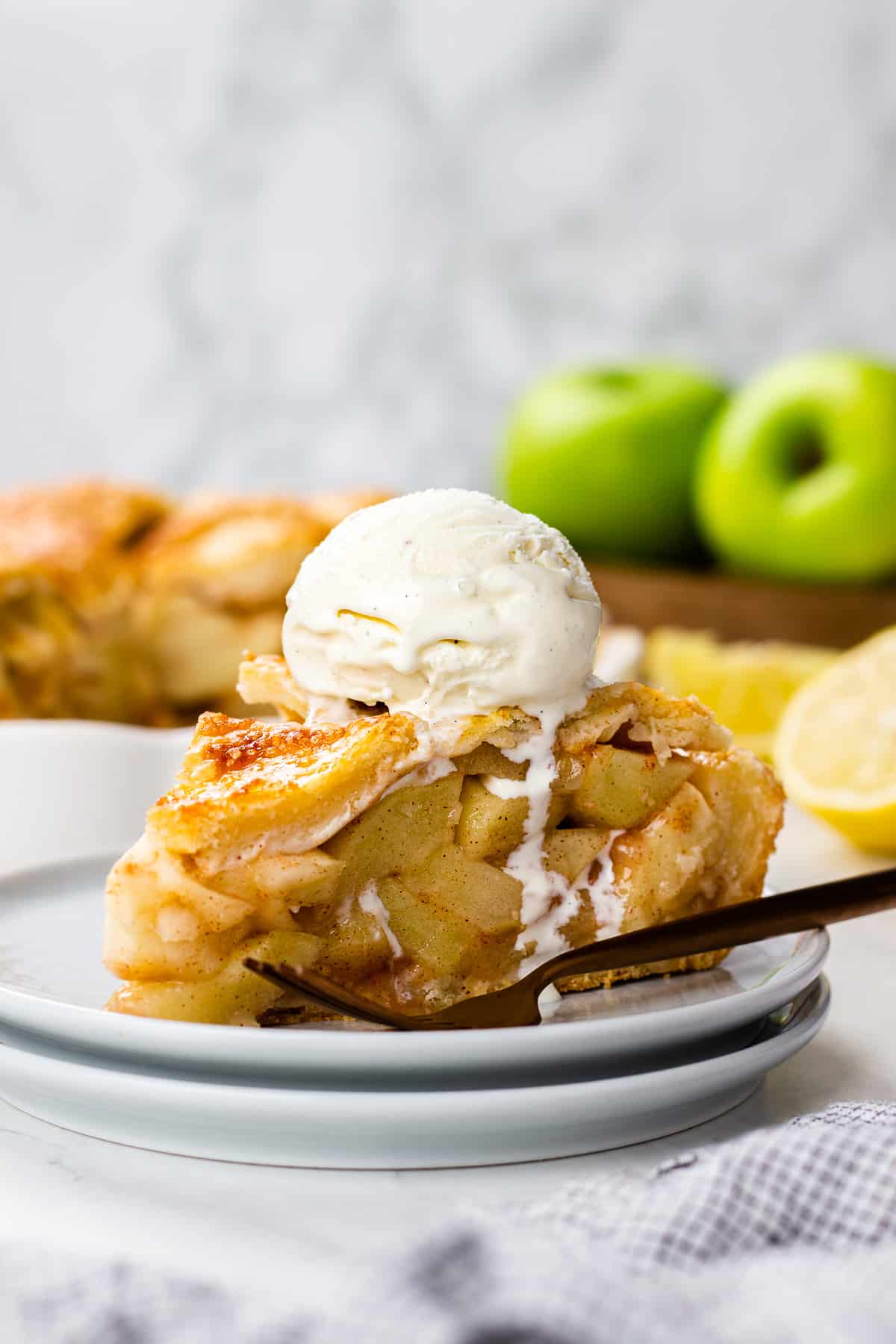 If you love classic desserts, you need to try my Apple Pie from Scratch! It's made with a Foolproof Pie Crust, filled with apple cinnamon filling, and decorated with lattice. I love to serve it with French Vanilla Ice Cream and Salted Caramel Sauce Recipe.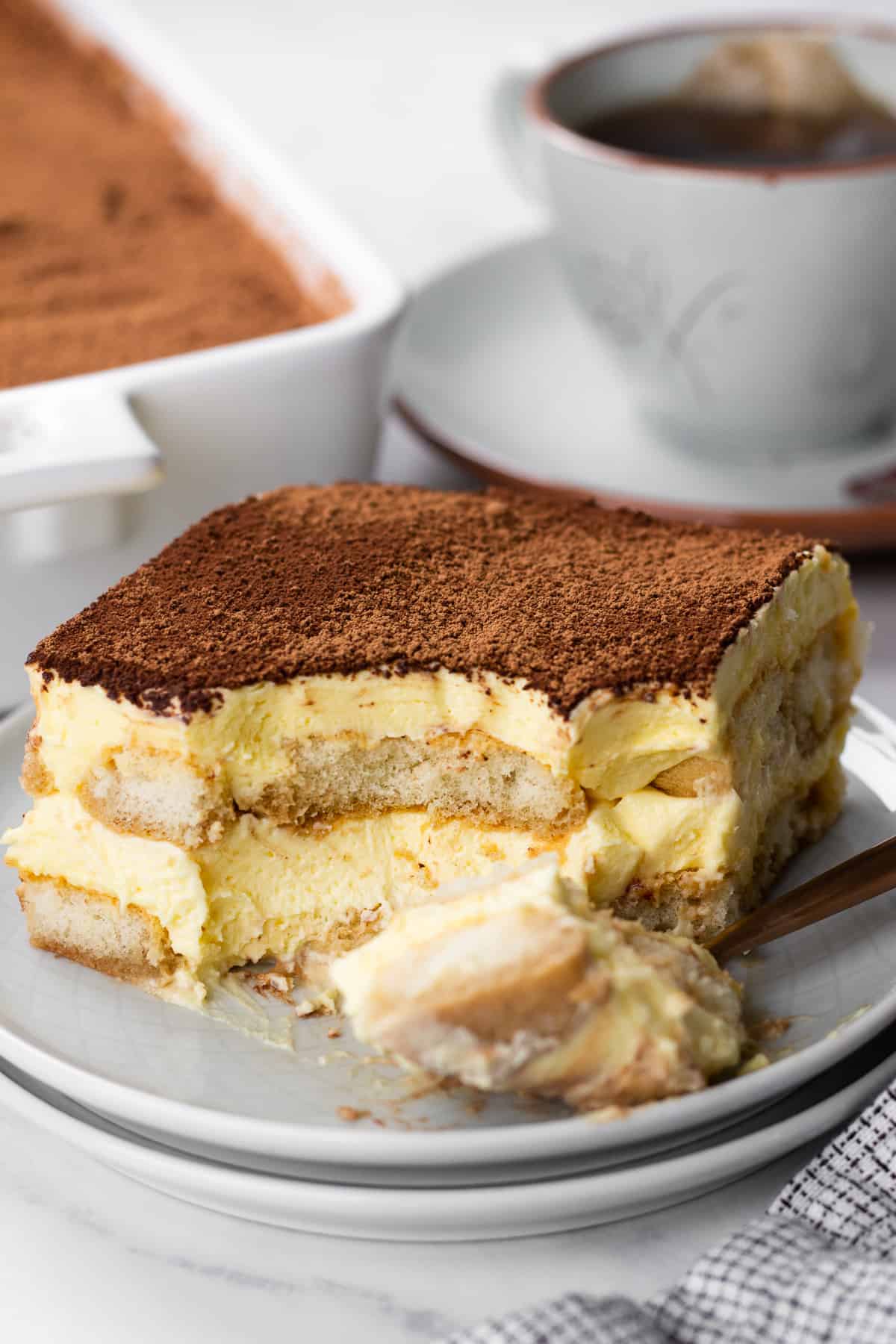 This Classic Tiramisu Recipe is my absolutely favorite dessert! It's made with espresso dipped lady fingers and layered with rich and creamy mascarpone filling. While this recipe might look complicated, you can easily make it even if you are a beginner cook.
This Vanilla Creme Brulee is one of the most popular recipes on this blog! Made with creamy custard and caramelized topping, this will be a great make ahead dessert for Thanksgiving!
For all the chocolate lovers, I have an AMAZING Chocolate Mousse Pie! It's made with chocolate Graham crust, rich and silky chocolate mousse filing, and topped with light whipped cream. I love making it a day before, so I can focus on other recipe on Thanksgiving eve.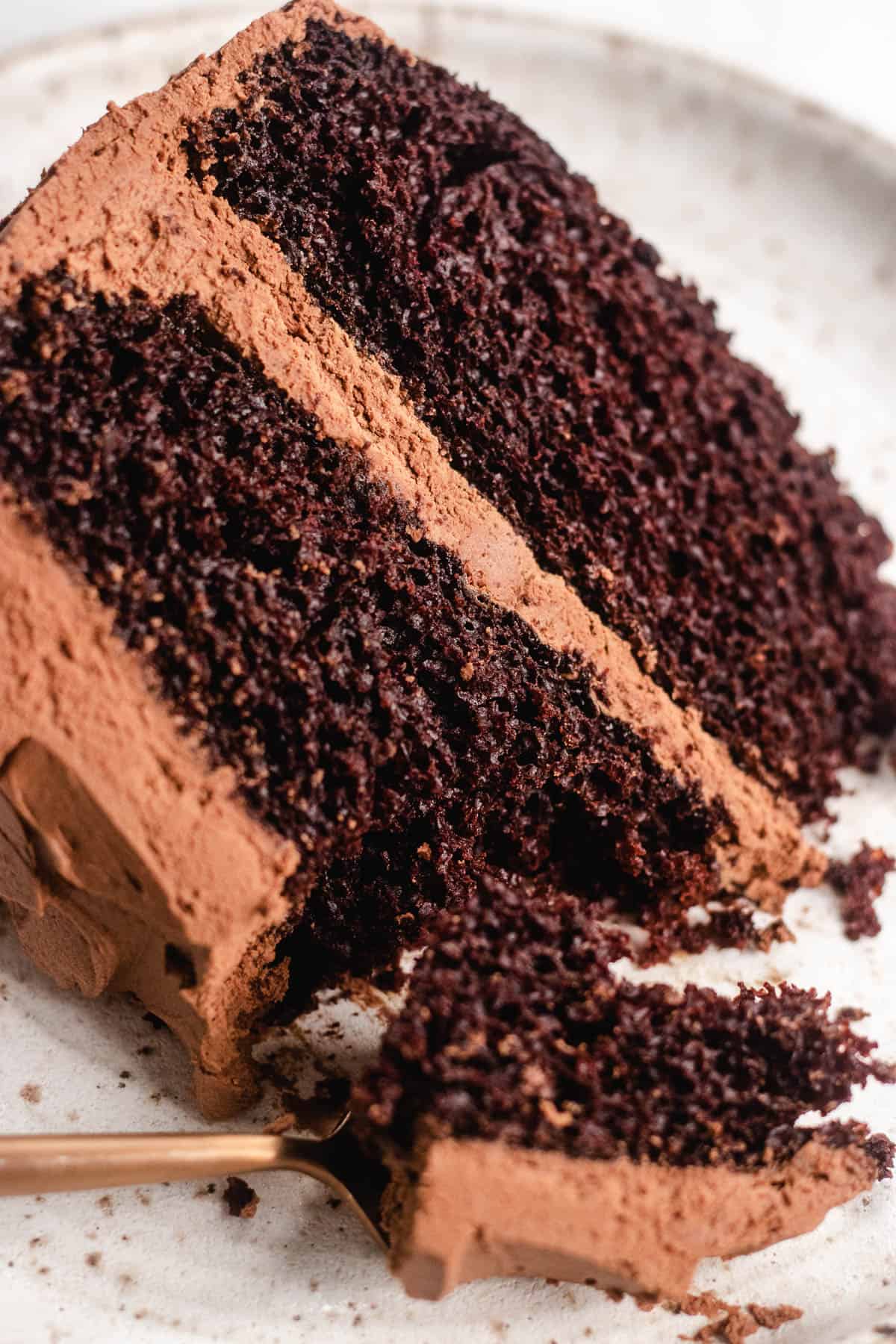 Another my favorite chocolate dessert is this Chocolate Cake from Scratch! It's moist and light inside with rich chocolate flavor and covered with incredible whipped chocolate ganache!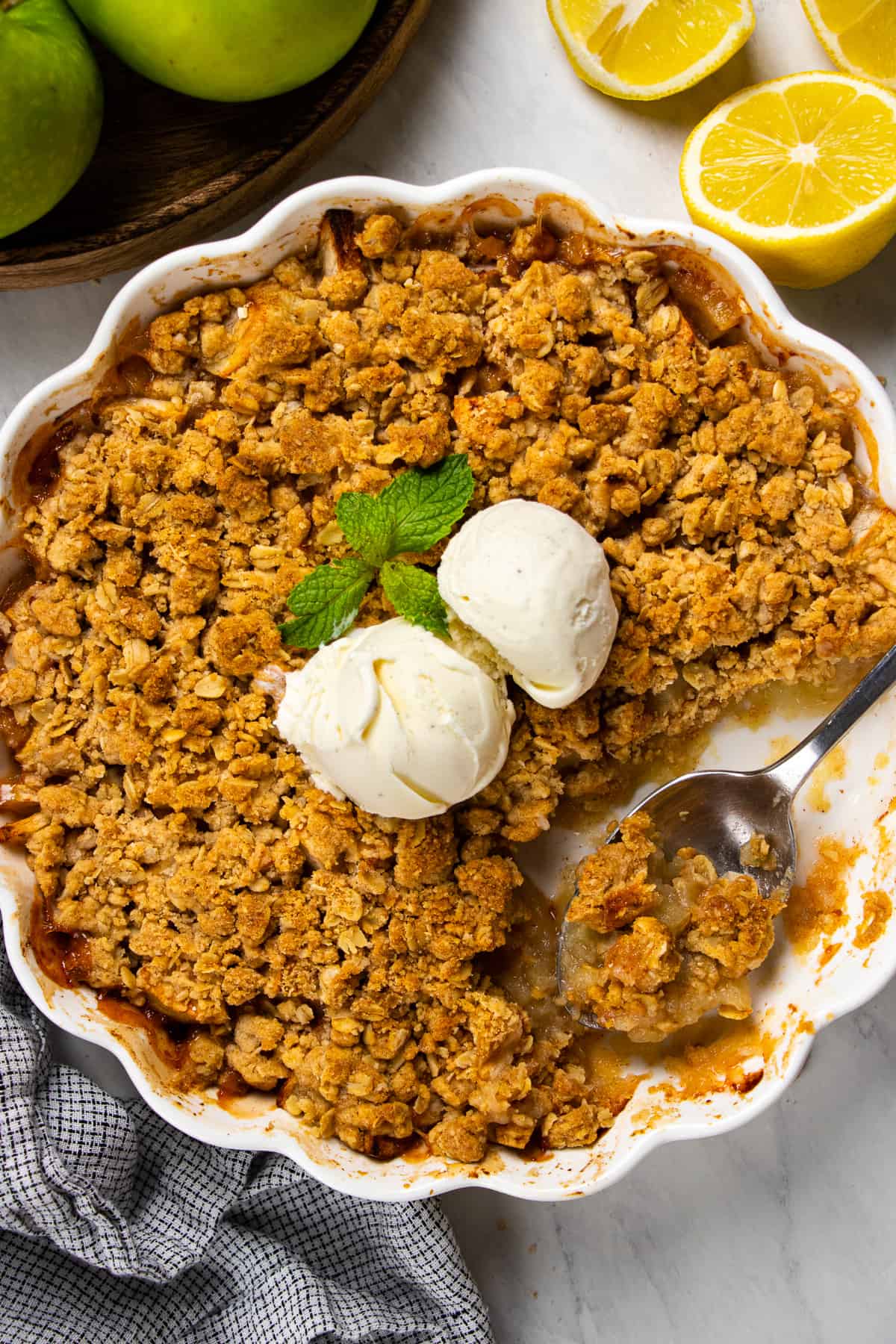 This is the best Old-Fashioned Apple Crisp recipe made with caramelized cinnamon apple slices and topped with crispy oat crumbles! Serve with a drizzle of caramel sauce and a scoop of ice cream for the most flavor!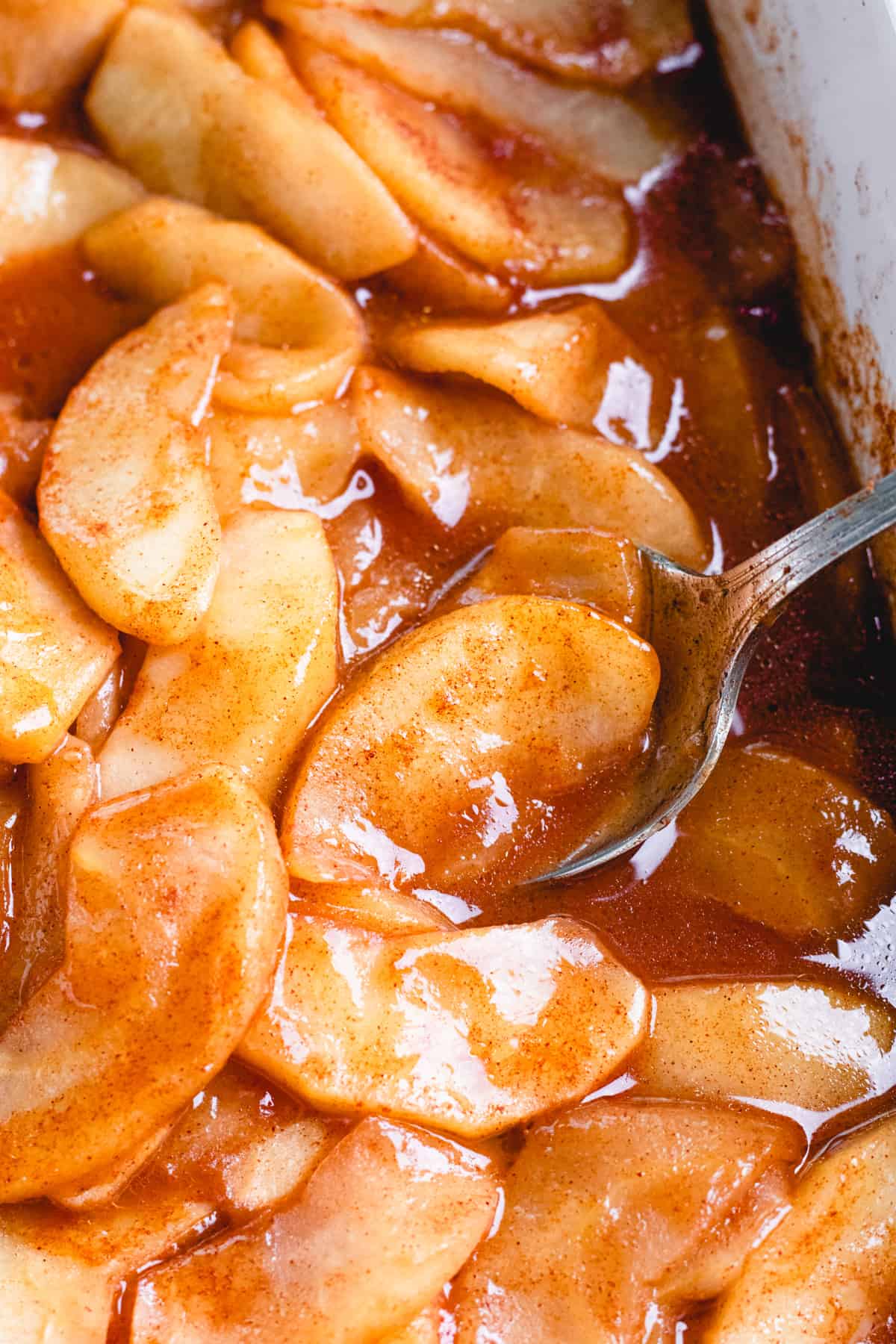 If you want an easy Fall dessert, try these Cinnamon Baked Apples! The apple slices are slowly baked until tender and coated with caramelized sauce. Serve it with a scoop of ice cream or some whipped cream for best results.