Let me show you how to make simple pantry recipes using canned, shelf stable, and frozen ingredients you already have in the house. These meals are easy to make and healthy and delicious!

I always like to keep my pantry full and reorganize once a month. By doing this you are able to make a meal at home without going to the store to pick up fresh produce or other ingredients.
You will be surprised to know how many recipes you can create using just a few basic ingredients. From comforting to healthy dinners to delicious desserts.
So the next time when you are stuck at home, just check out your pantry! I am sure you already have all the ingredients to make a delicious meal.
What is a pantry recipe?
These are the types of recipes that require basic staple ingredients that most people keep in a pantry or a freezer. This food usually has a long shelf life or can be frozen for a long time.
We can put them in three categories: the cupboard, the fridge and the freezer.
Since different people have different taste preferences, their pantry ingredients may vary. But let me show you a basic idea of what we should keep at home.
For the Cupboard

Pasta and Grains. Rolled oats, rice, orzo, lentils, quinoa.
Canned Food. Beans, tomatoes (diced, crushed, or pealed), corn, chickpeas, tuna.
Stock or Broth. I love having stock in my pantry (vegetable, chicken, and beef). They are perfect to use for cooking to add more flavor to the dish in no time at all.
Produce. Vegetables that have a longer shelf live, like potatoes, sweet potatoes, carrots, onion, garlic, etc.
Baking Ingredients. Flour, sugar, baking, soda, baking powder, active dry yeast.
Spices. Salt, pepper, paprika, red pepper flakes, dried oregano, dried thyme, dried basil.
Fats. Any oil you like to use for cooking and baking, like olive oil, vegetable, coconut, sesame, etc.
Dried fruits and Nuts. Walnuts, pecans, dried cranberries, apricots, raisins, Medjool dates.
For the Fridge

Dairy and Eggs. Milk, butter, eggs, cheese, etc.
Condiments. Mayonnaise, mustard, pickles, sun-dried tomatoes, olives, capers.
For the Freezer
Meat. Chicken, beef, pork, fish.
Fruits and Vegetables. Frozen fruits and berries, peas, corn, broccoli, spinach.
Bread. Did you know that you can freeze bread in order to extend its shelf life? It's easy to defrost and have fresh warm bread any time!
Here are 30 delicious recipes that include breakfast, dinner, and dessert.
Note: You can always adopt the recipes by using the ingredients you have in your pantry. For every recipe below, I will tell you how you can substitute some ingredient for the ones you have in your pantry.
Breakfast
This is a really simple recipe, that requires only 3 basic ingredients: oats, milk, and honey (or maple syrup). Feel free to choose your favorite toppings, from fresh, frozen, or dried berries and any nuts you have on hands.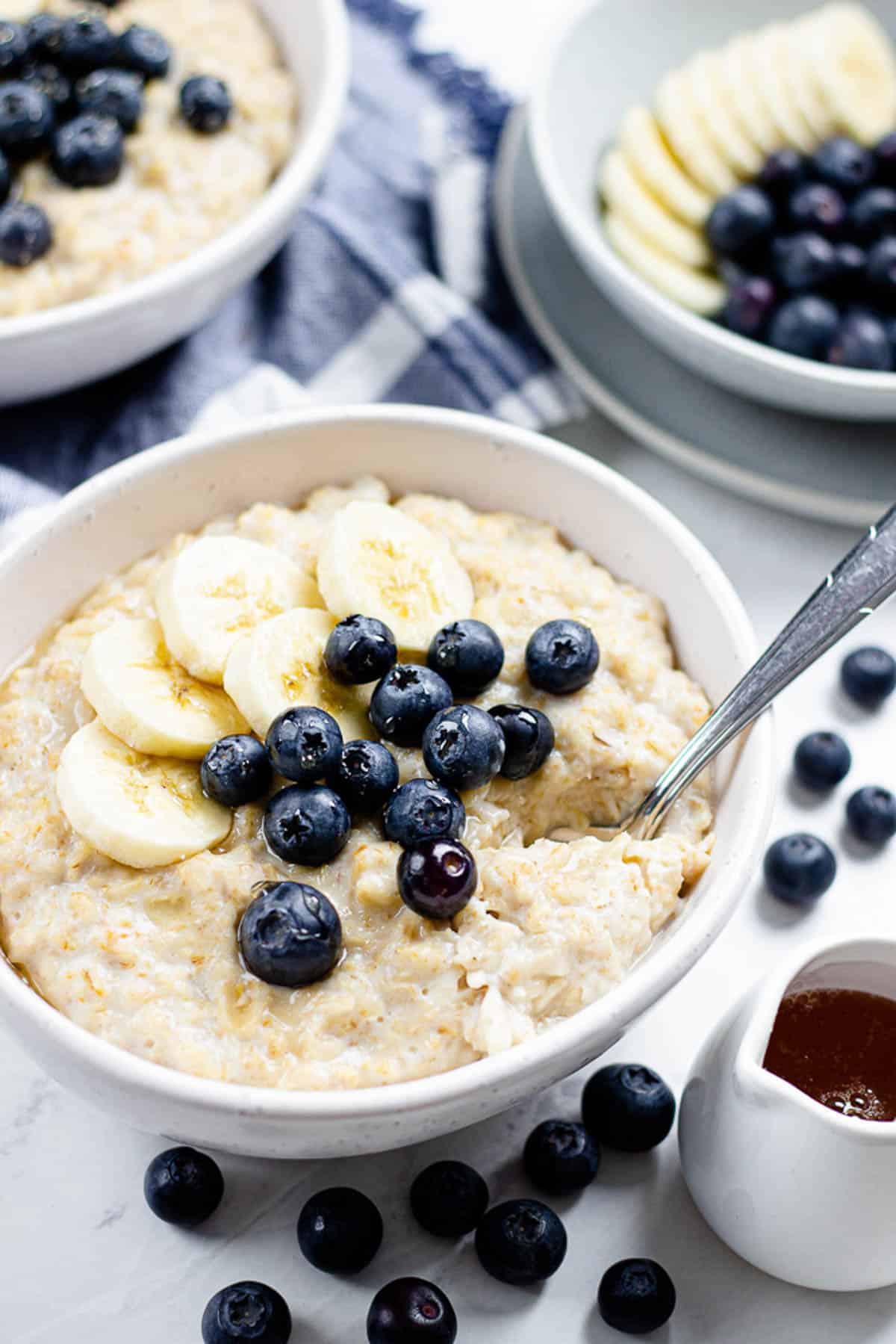 Another simple breakfast treat with simple ingredients. If you don't have fresh blueberries, you can use any frozen or dried berries.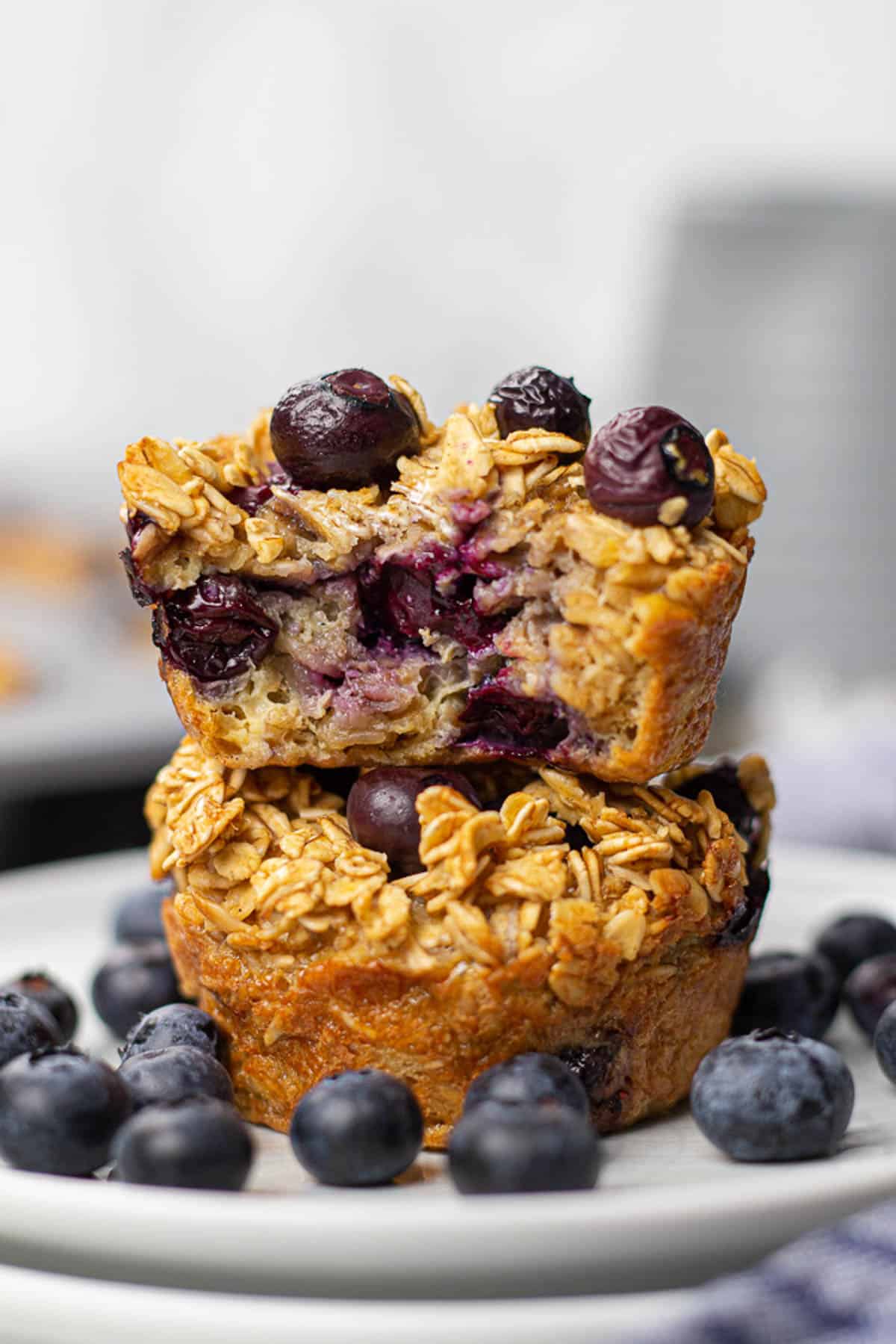 These are my most favorite muffins that are packed with nutritious ingredients! Here is how you can adjust them. If you don't have fresh orange, you can use a store bought orange or pineapple juice. Also, I really like to use a fresh apple in this recipe. Although, if you don't have any apples at home, you can use 3 cups of grated carrots instead. Also, while whole wheat flour makes these muffins healthier, you also will get great results with all-purpose flour.c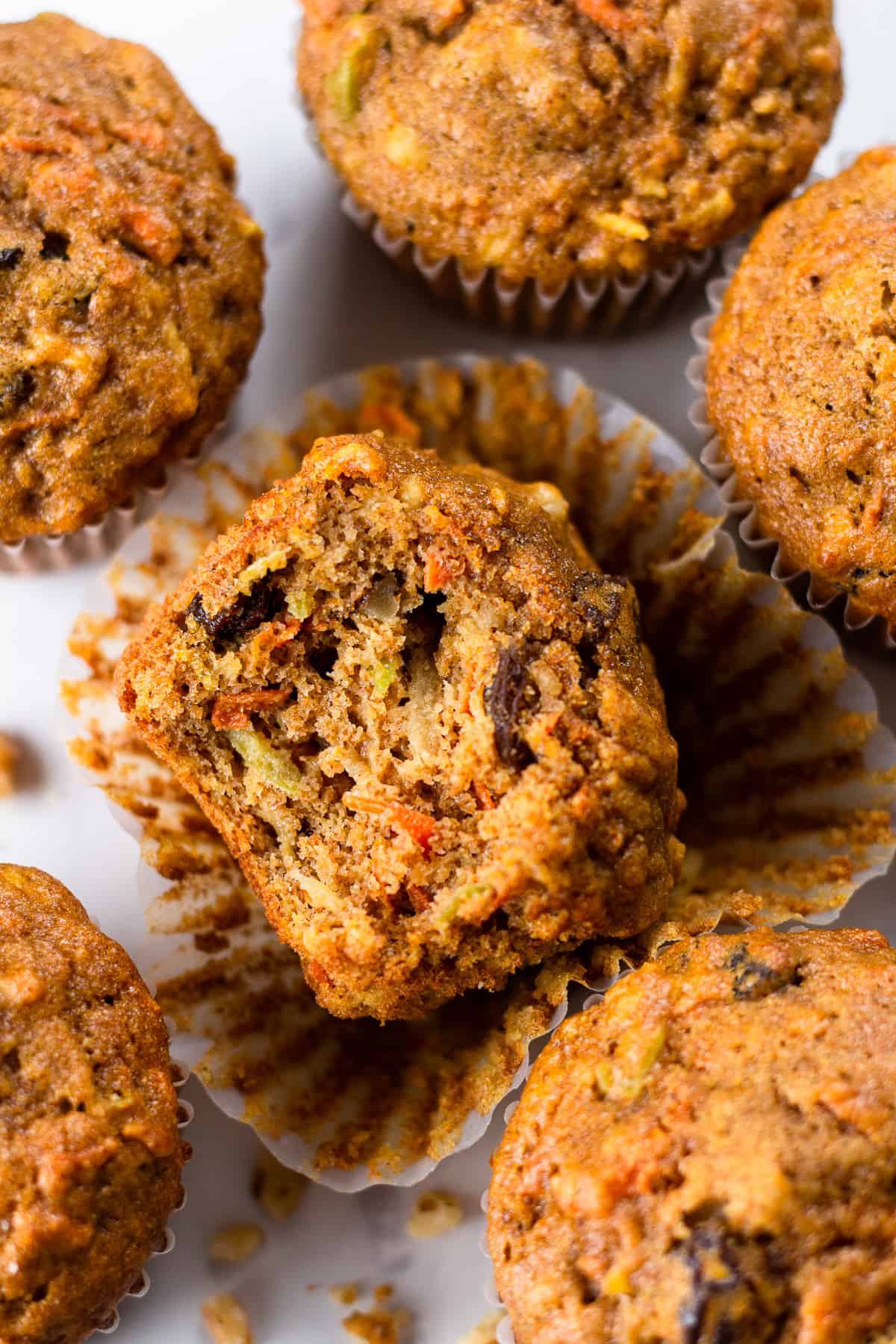 This is another delicious muffin recipe that is full of healthy ingredients. It's perfect for picky kids as a snack, and they won't even mind that it's packed with veggies!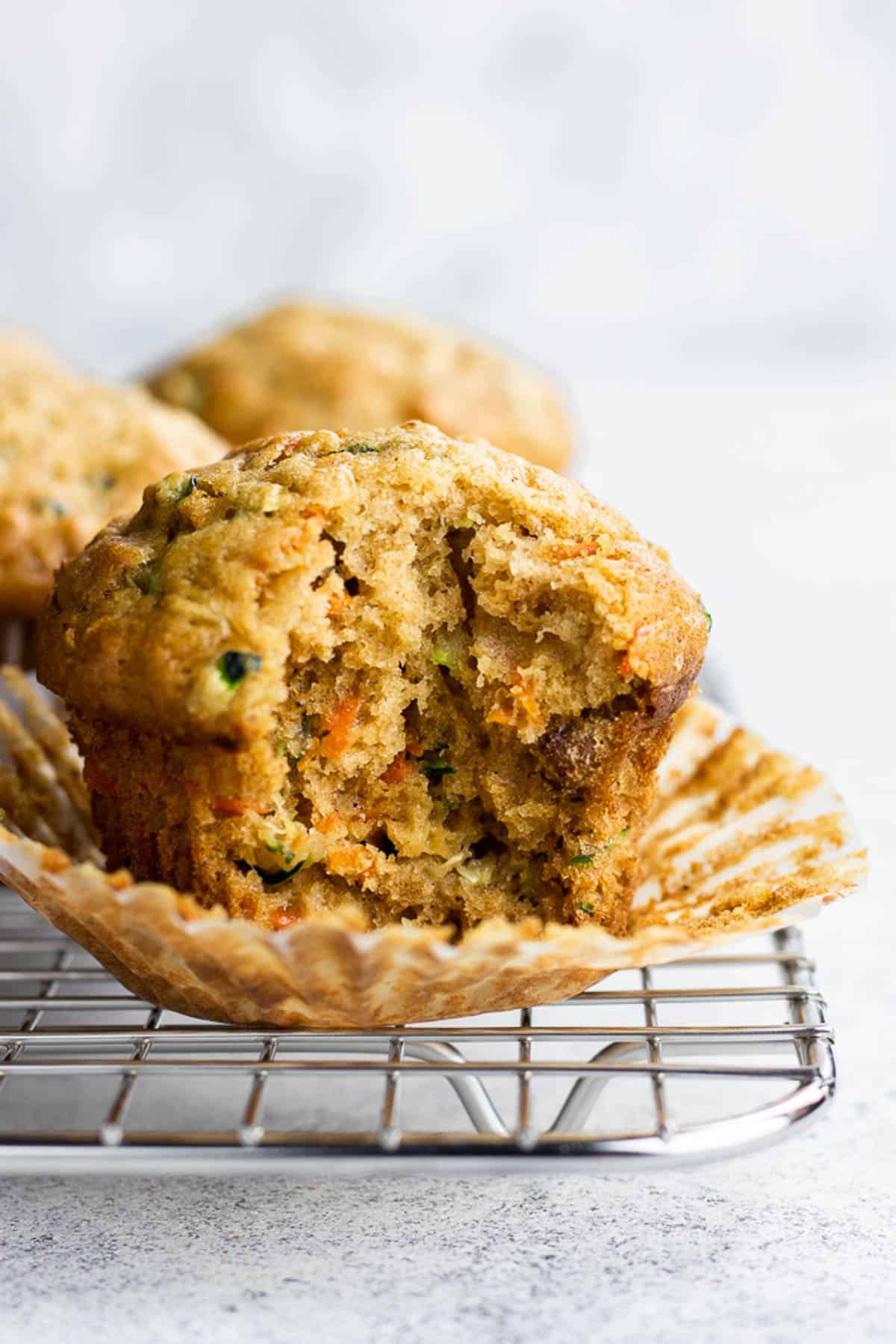 This is such a popular recipe on this blog! I always like to keep pie crust in my freezer for last minute treats, like this one. If you don't have fresh blueberries to make homemade jam, you can use a store bought one of any flavor.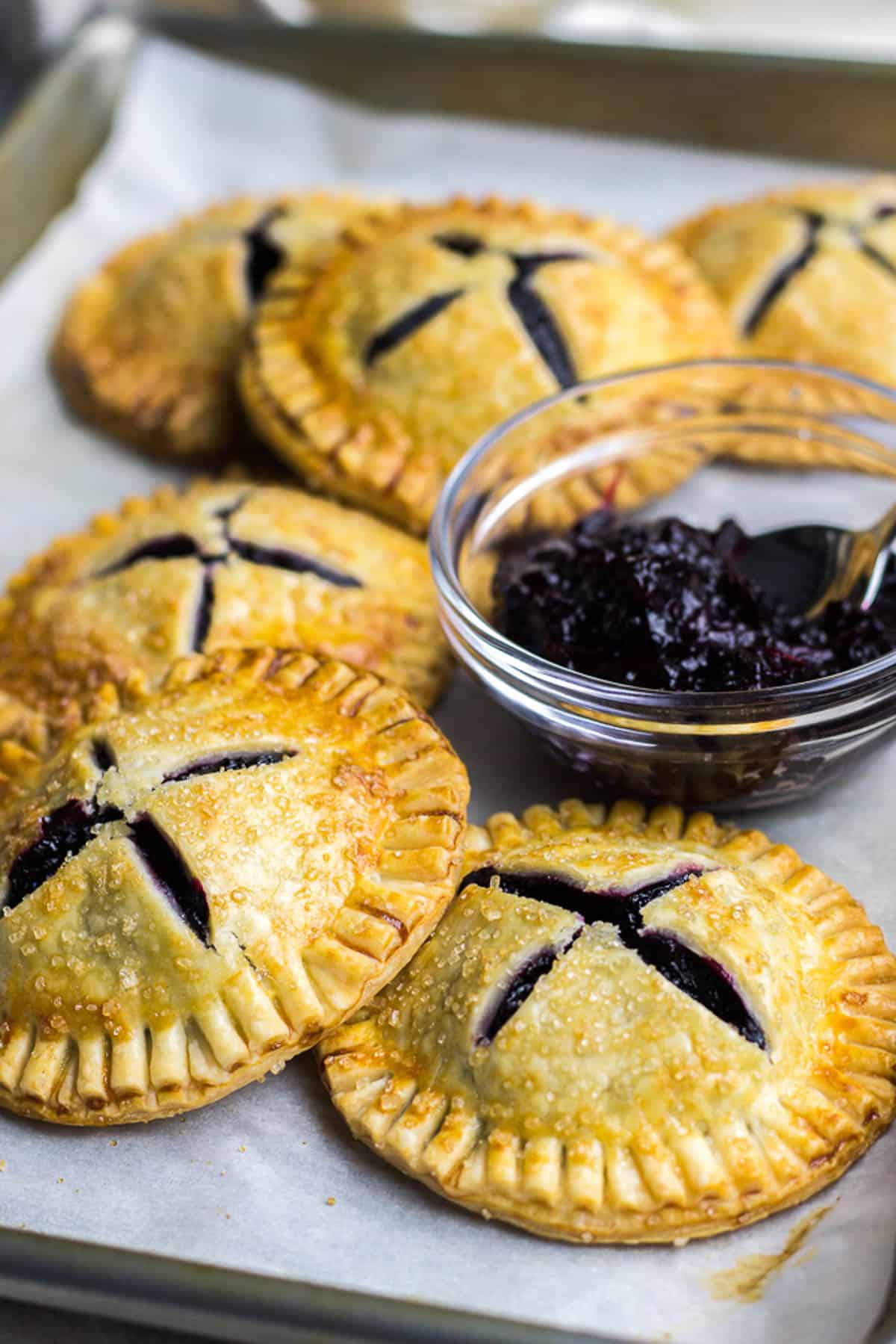 Dinner
You just need 6 simple ingredients to make the pizza dough and 10 minutes to mix and knead! Top it with you favorite toppings, like pizza sauce, cheese, and pepperoni, and you can have a pizza party at home!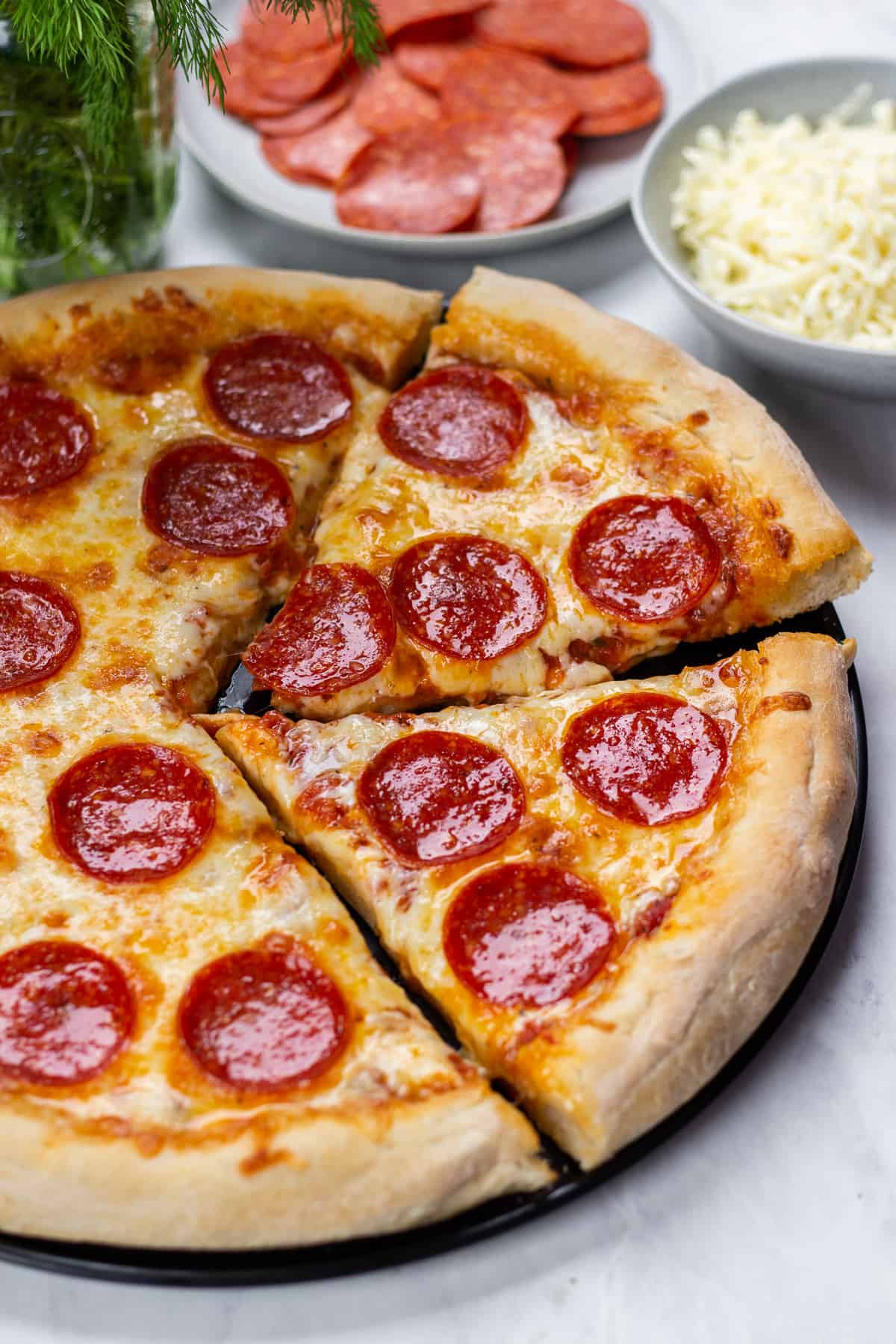 This is a perfect comforting meal for the whole family! And the best part, it's all cooked in one dish! If you don't have lime, you can use a lemon instead.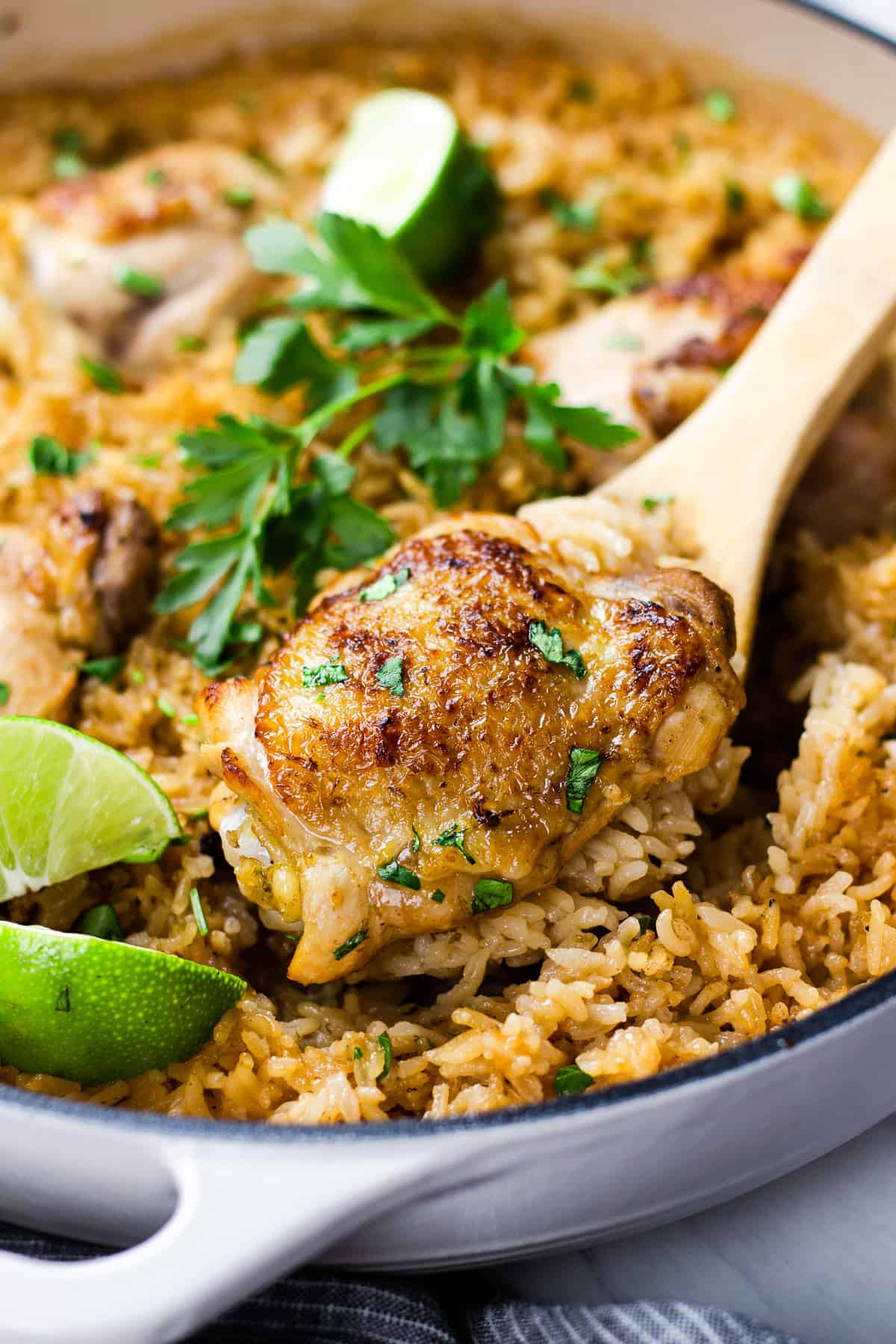 Made with only 5 basic ingredients, you can use this delicious sauce with many meals, like pasta, meatballs, tortellini, chicken parm, zoodles, and many more! If you don't have fresh basil, you can use dried basil instead.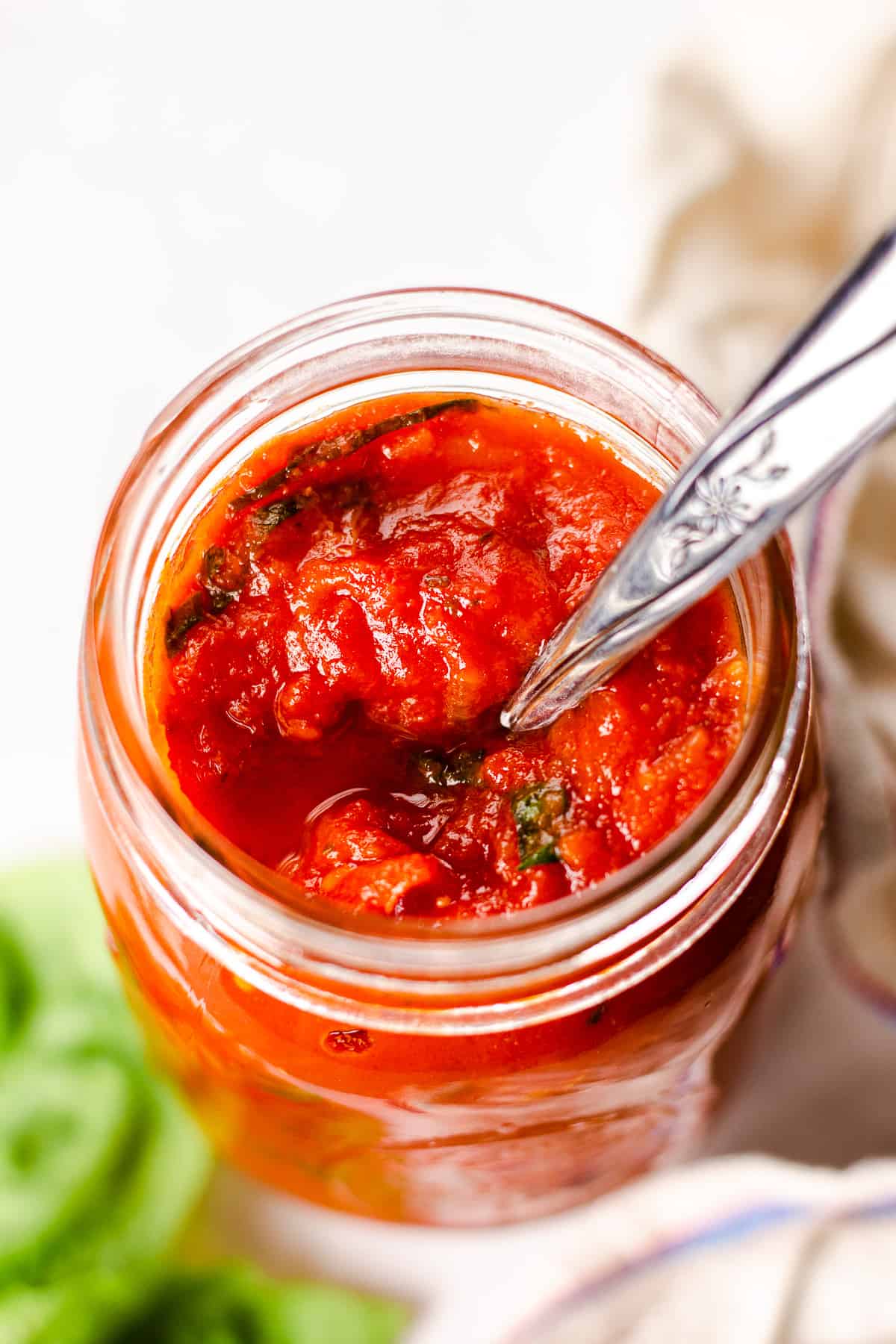 This is a classic comfort meal, made with staple ingredients from your pantry, like canned beans, tomatoes, and ground beef. I always like to add sweet corn in my chili. If you are not a fan of it, just follow the recipe and skip out on corn.
These are super easy to make aromatic chicken wings, baked with a lot of herbs and seasoning. You also can use BBQ sauce instead of Buffalo sauce, based on your taste.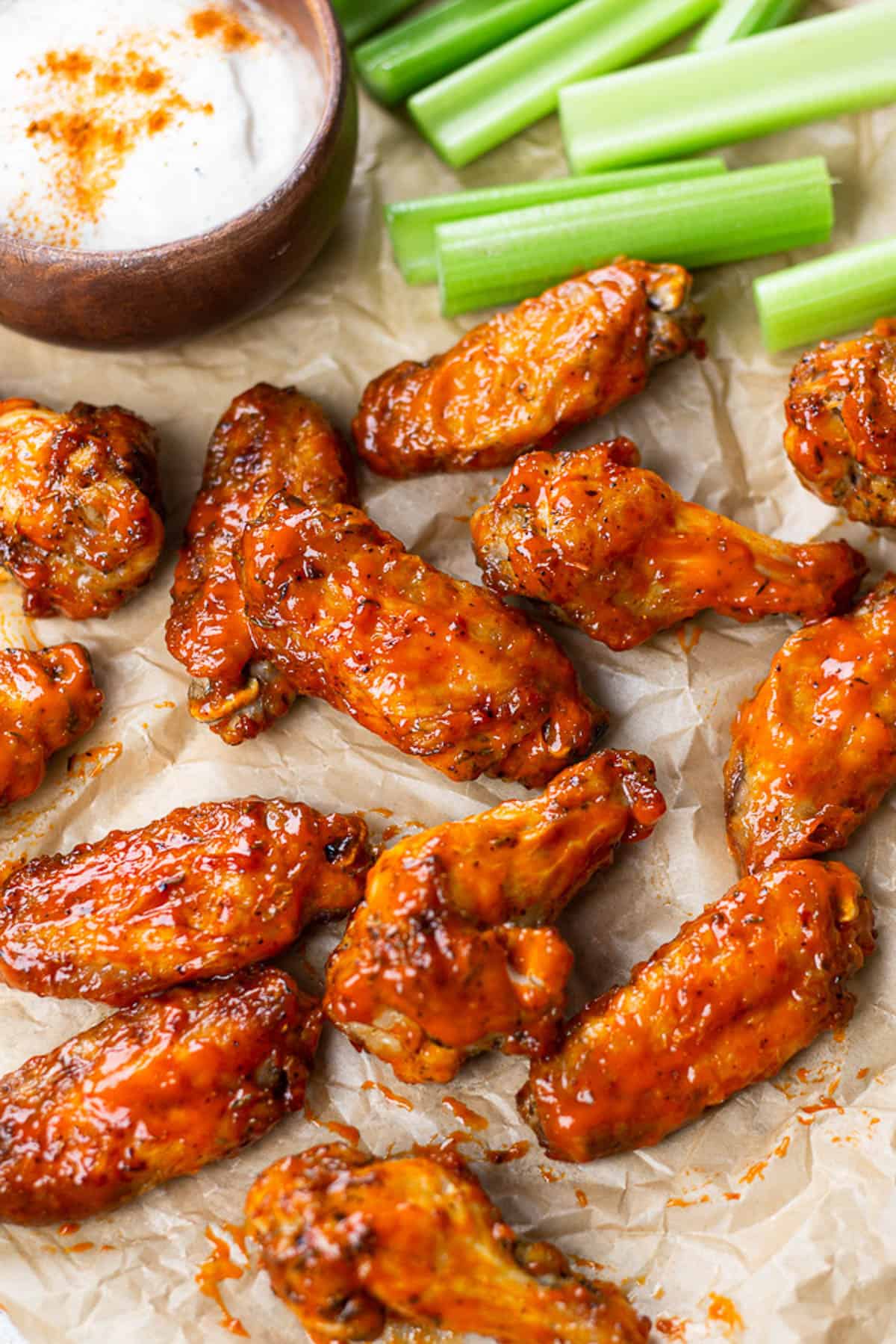 Another chili recipe that is super easy to make in you pressure Cooker! This is a healthy version, made with ground turkey, different types of beans, and topped with all your favorite ingredients!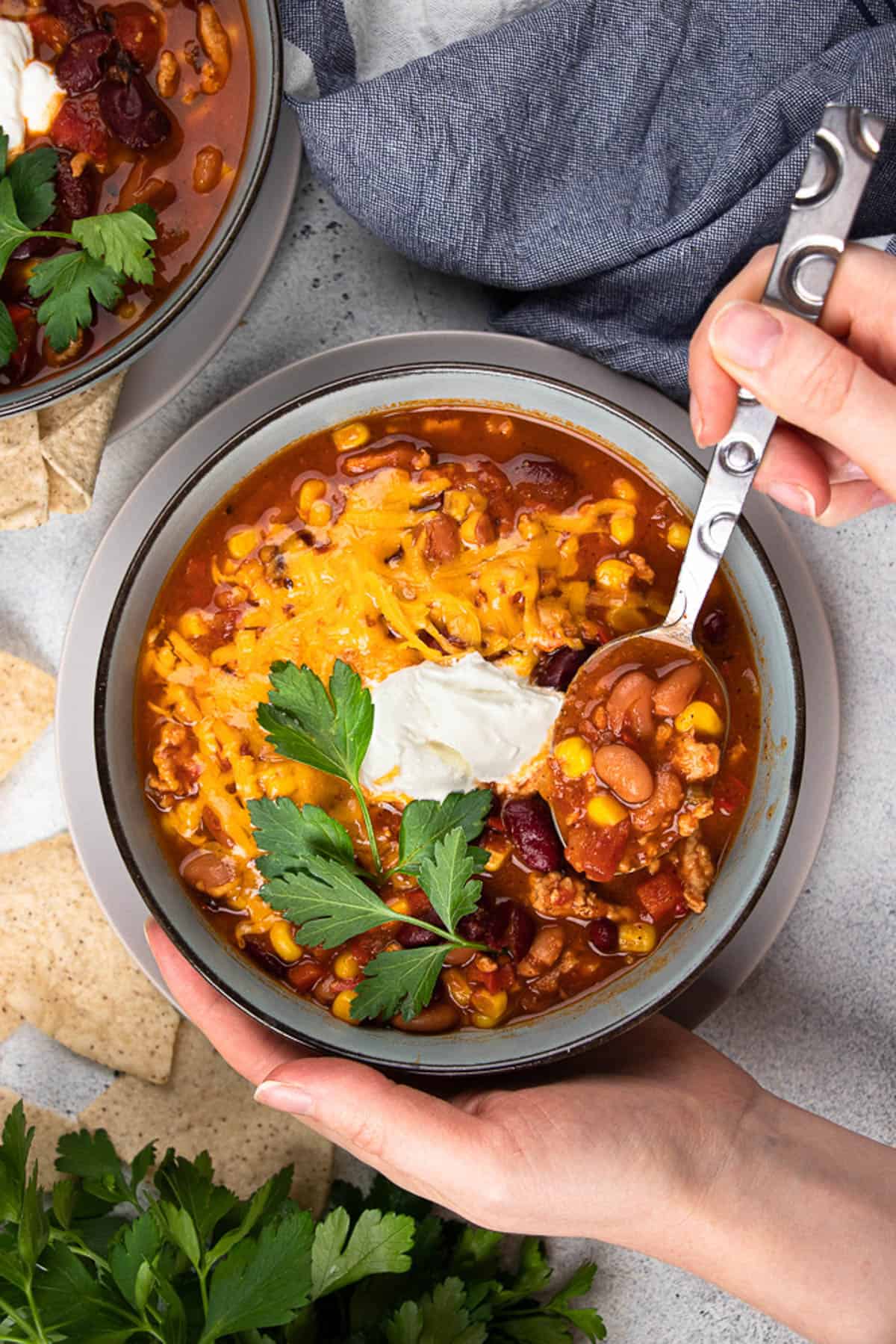 12. Oven Baked BBQ Chicken Thighs
This is a super easy and quick recipe for chicken thighs, marinated in herbs and spices, baked and then broiled with BBQ Sauce. Simple ingredients, lots of flavor!
13. Mac and Cheese
Delicious creamy Mac and Cheese that is easy to make with 5 simple ingredients! Make sure you use sharp or extra sharp cheddar cheese for more flavor.
Love making this Pasta with Meat Sauce on busy days. This is a perfect comforting meal that takes only 30 minutes to make! Also, you can use any pasta you have in your pantry.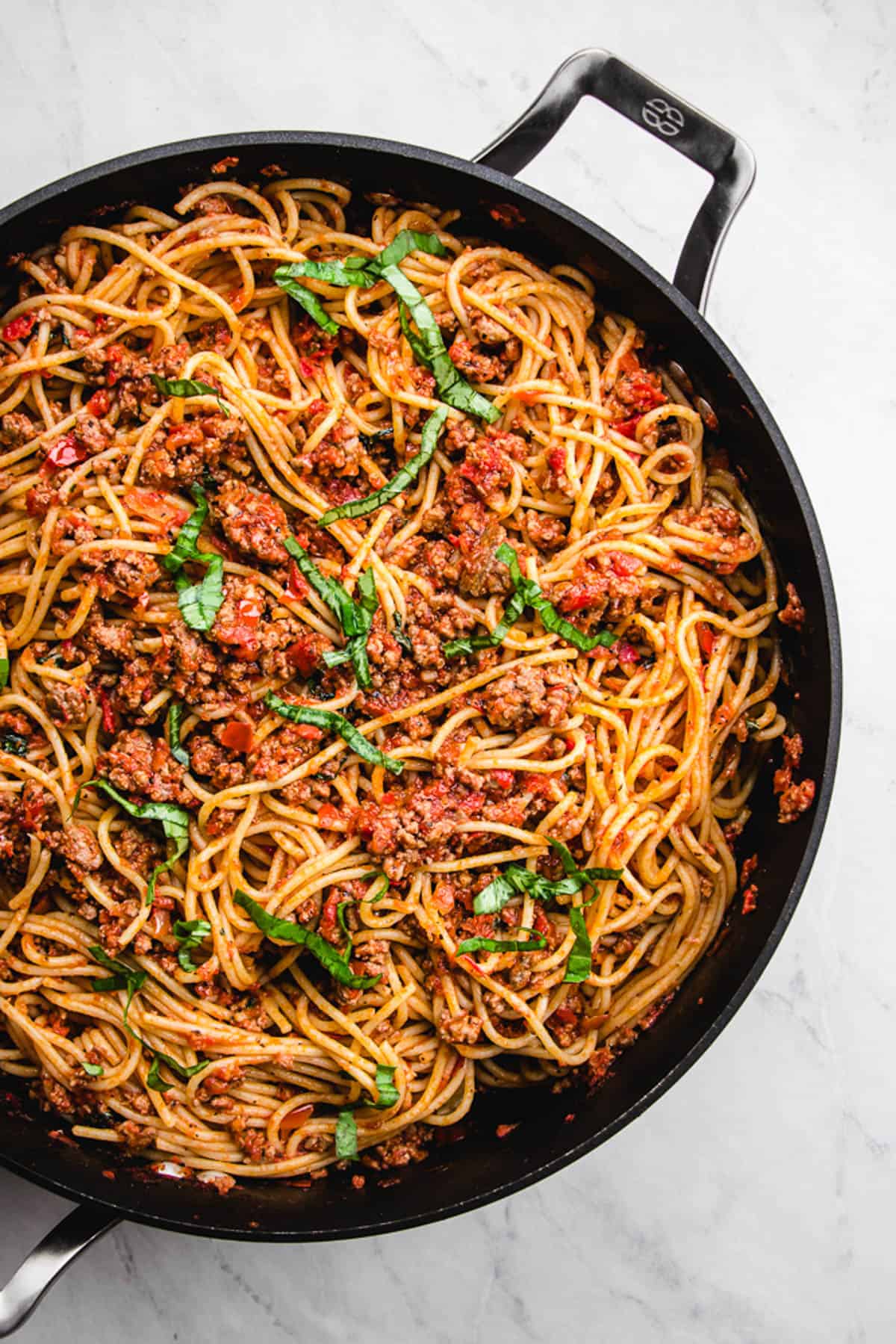 15. Instant Pot BBQ Pulled Pork
Tender and juicy pulled pork, made with dry rub and BBQ sauce. You can quickly make it in Pressure Cooker and serve in tacos, sandwiches, mix with pasta, and many more!
16. Instant Pot Turkey Meatballs
Delicious Turkey Meatballs cooked in tomato sauce. You can make them in Pressure Cooker in just 30 minutes and enjoy this healthy comforting meal with your whole family!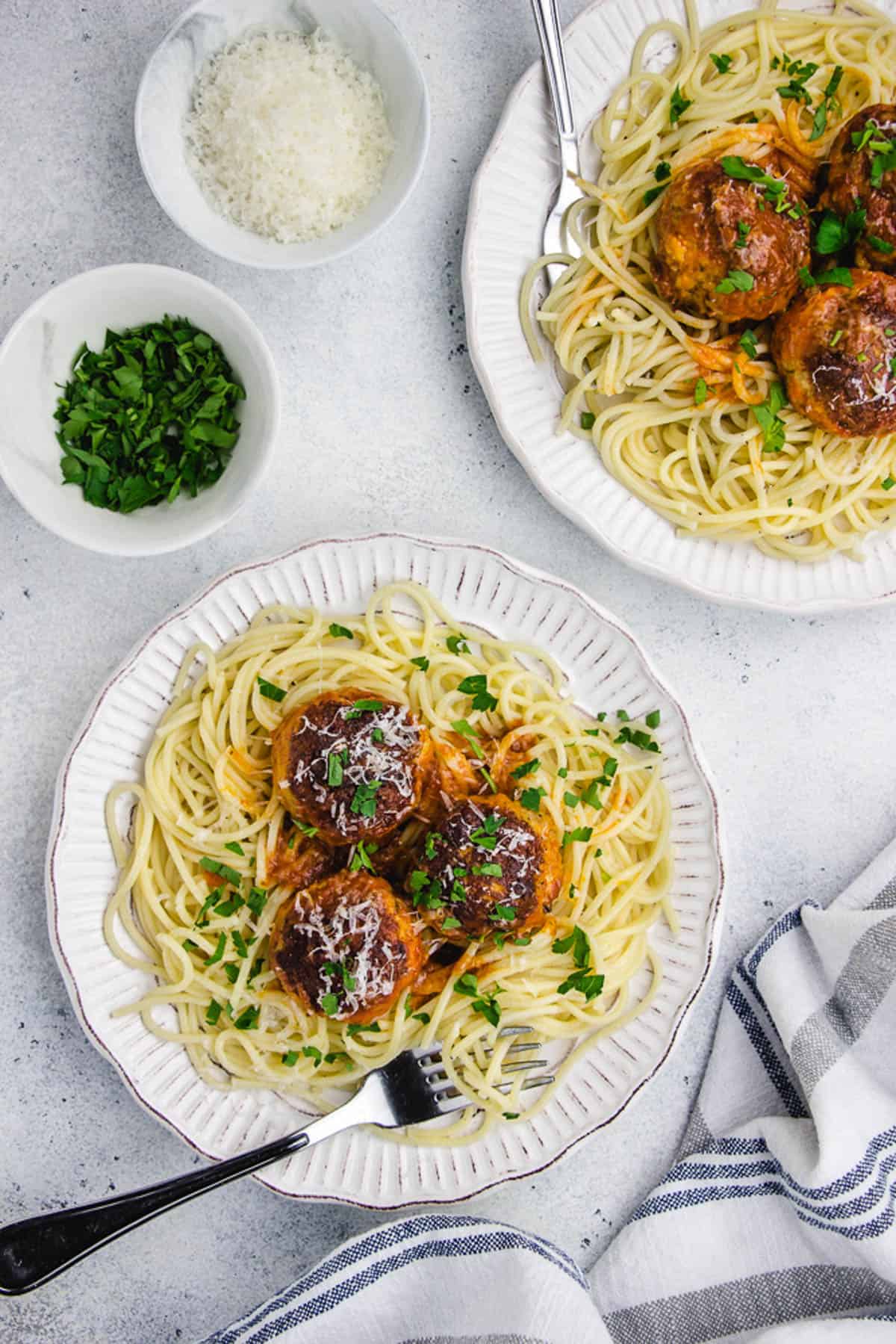 These are the best Chicken Wings recipe made with dry rub seasoning and delicious BBQ sauce!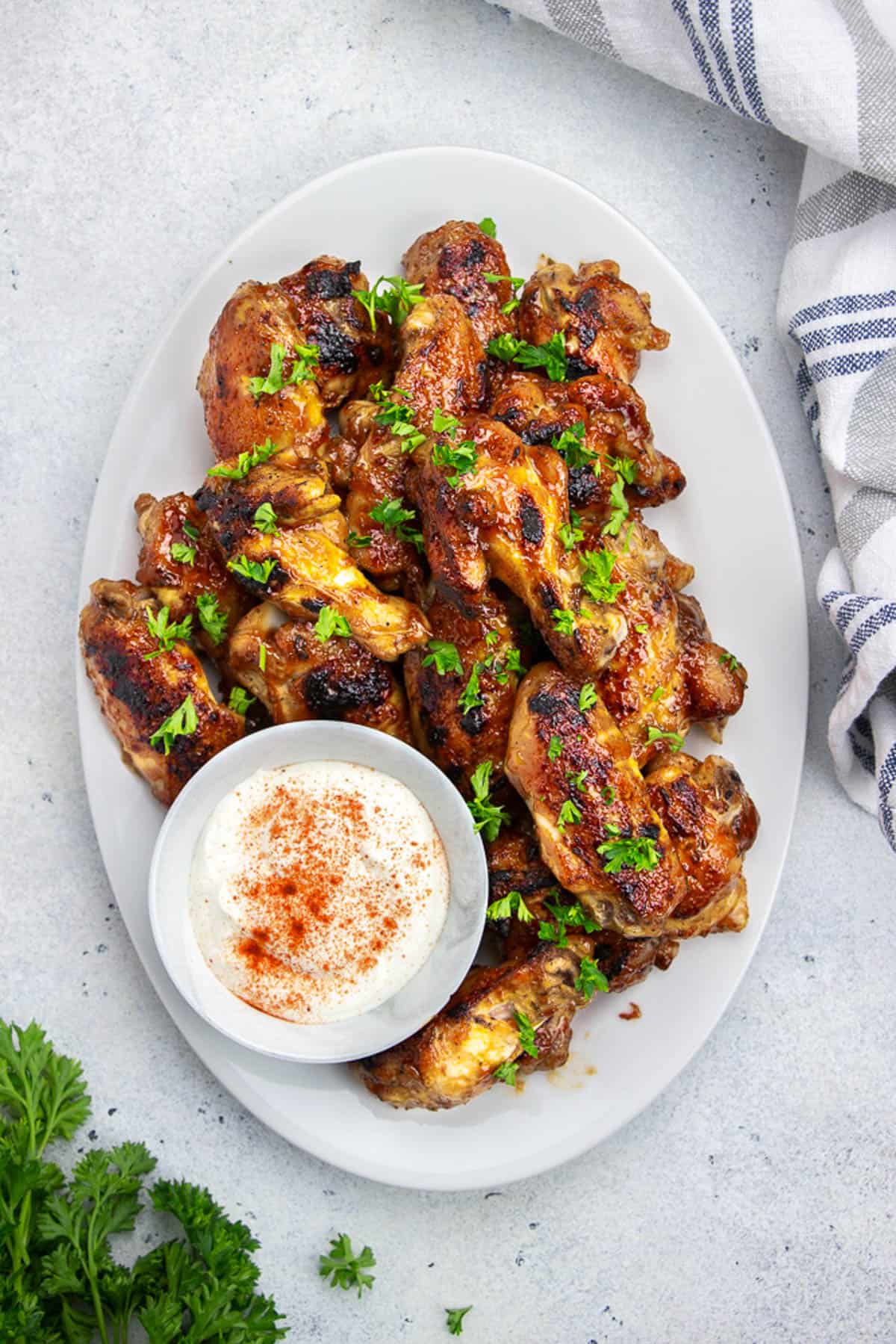 18. Spicy Roasted Chickpeas
Make these crunchy Spicy Roasted Chickpeas with just 4 ingredients! I love to add them to my salad, buddha bowl, or just have them as a snack. You also can play around with a flavor and try different spices.
Made with 2 main ingredients: hot dogs and puff pastry, these treats are so easy to make and will be a fun at any party!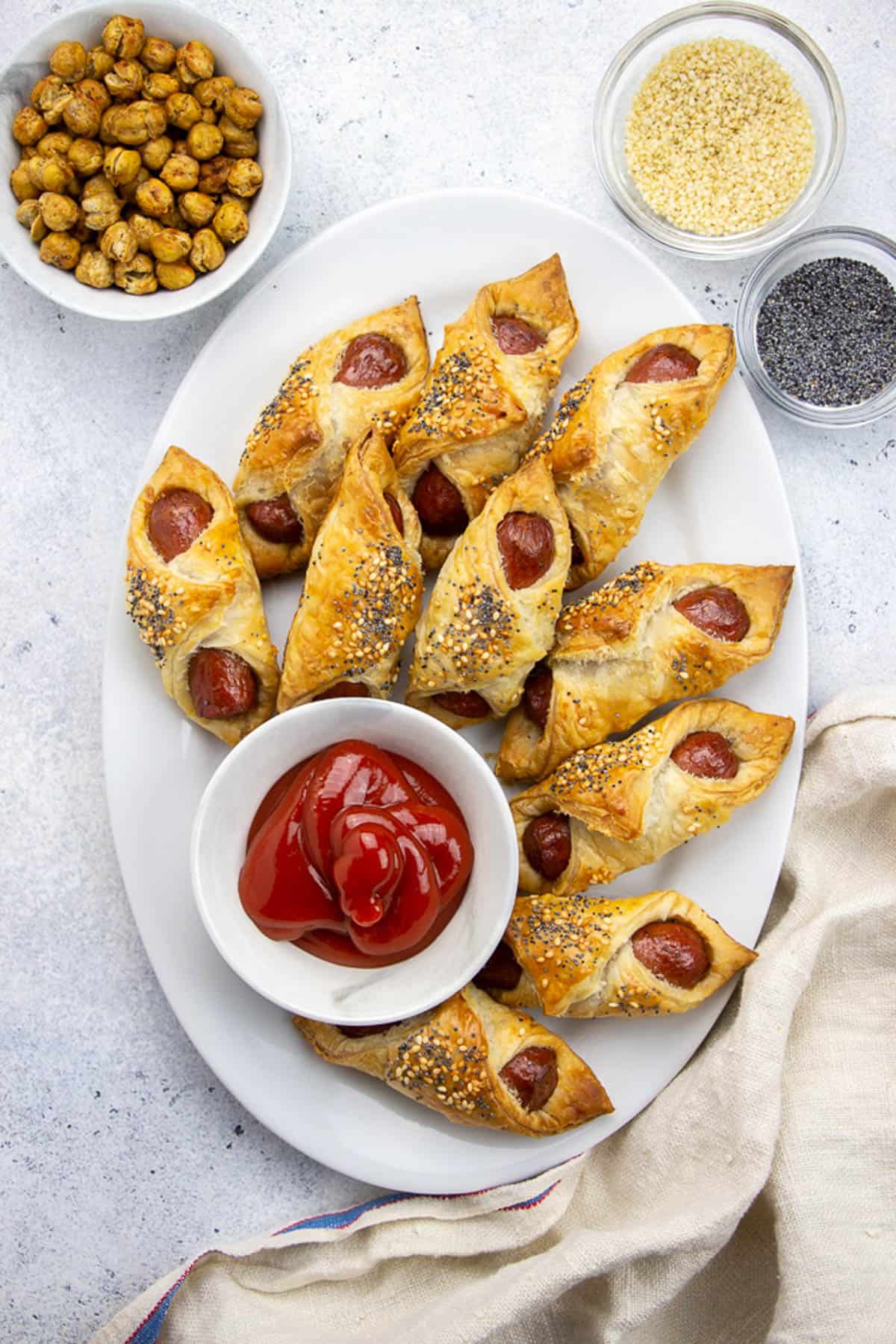 Make this delicious comforting meal in just 30 minutes and in one pan! It's perfectly cheesy pasta will become your favorite!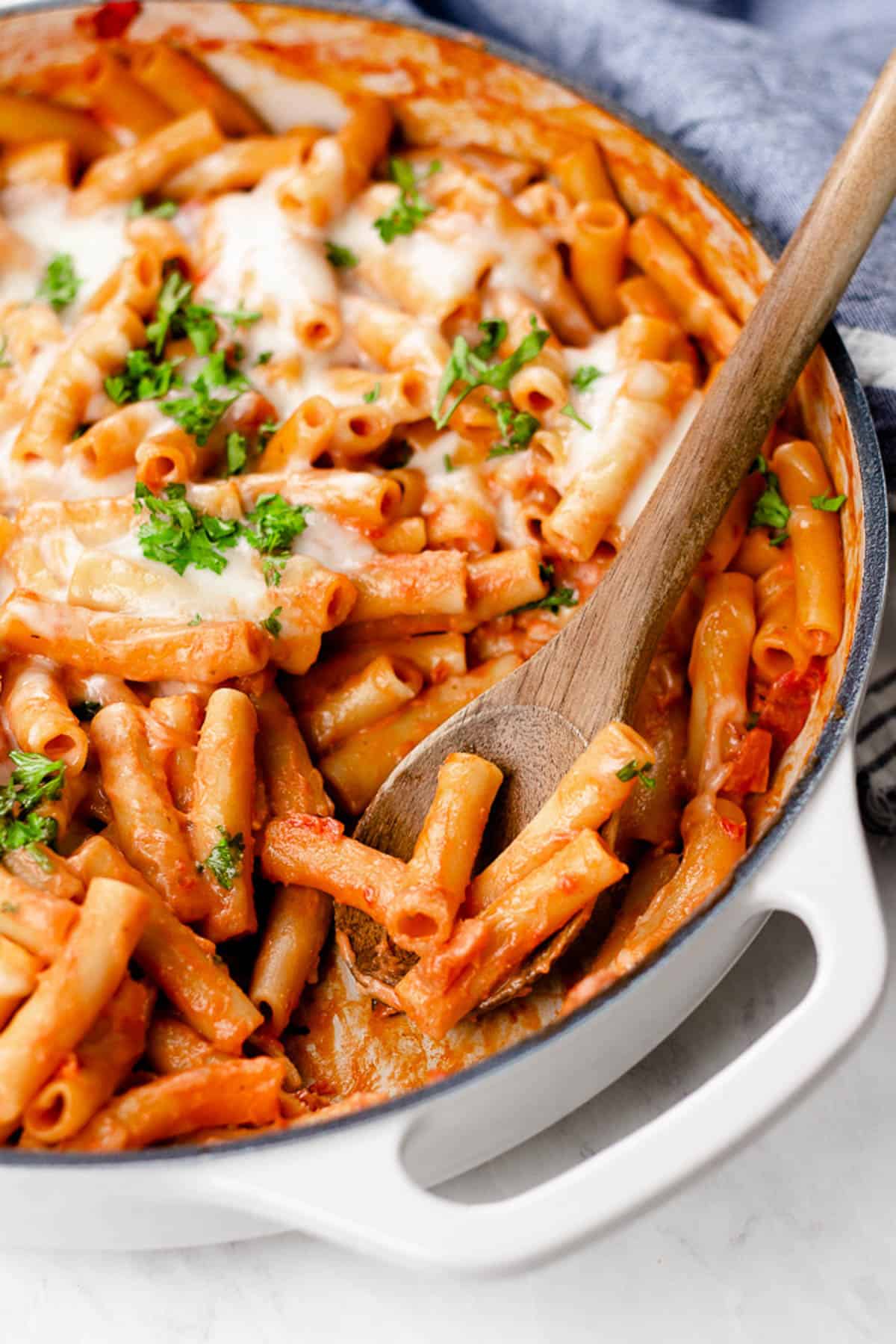 22. Instant Pot Pasta with Alfredo Sauce
This is a great recipe for pasta with Alfredo Sauce, made with chicken, spinach, and sun dried tomatoes. It takes only 30 minutes to make this delicious comforting meal.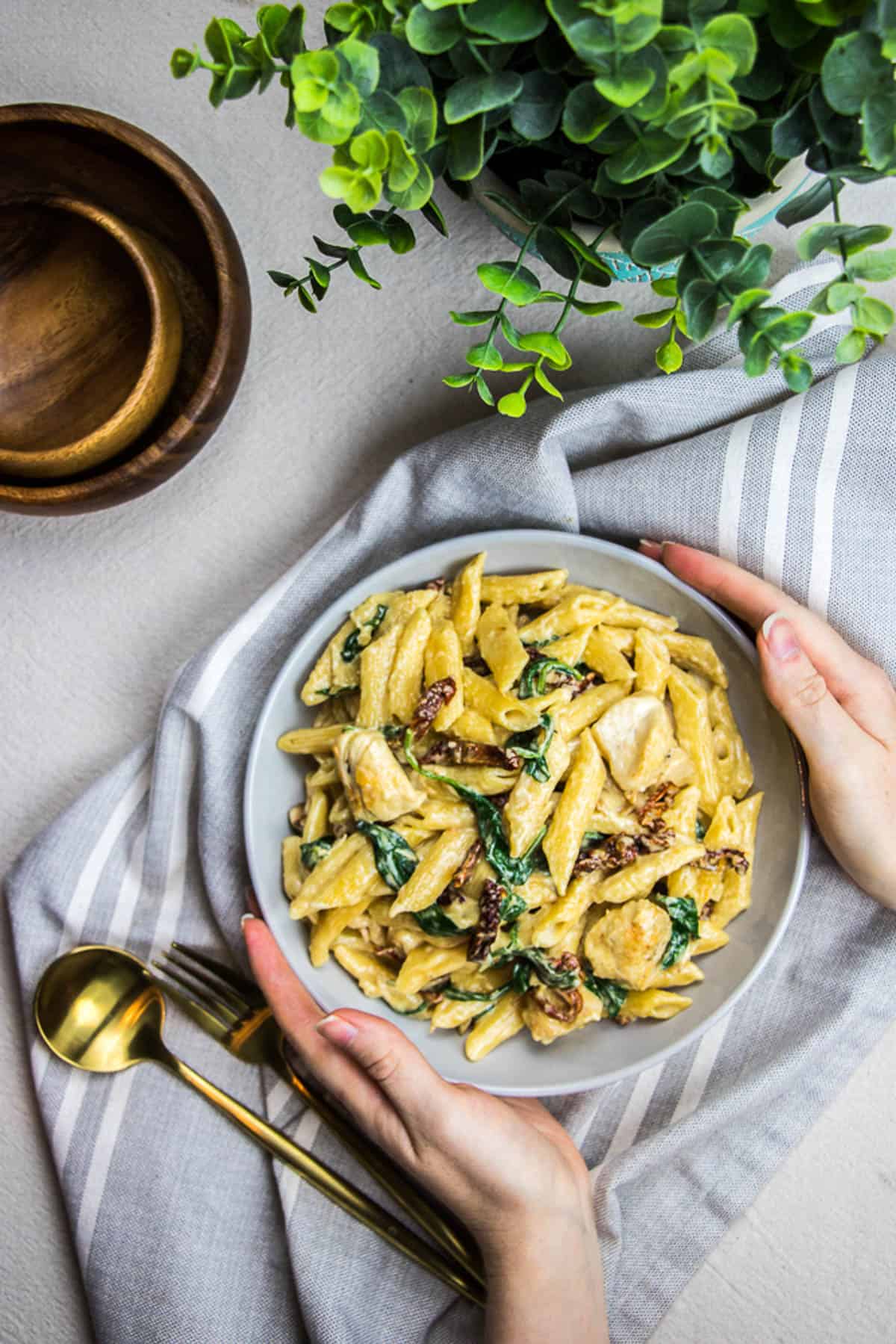 23. Instant Pot BBQ Pulled Chicken
Love making this simple BBQ Pulled Chicken in my Pressure Cooker with 2 main ingredients: chicken breast and BBQ Sauce, and use it in tacos, sandwiches, and other meals.
24. Instant Pot Orange Chicken
This is one of my favorite chicken recipes, made with sweet and spicy citrusy orange sauce. I love to serve it with white rice and broccoli.
25. Instant Pot Chicken and Rice
This is a great recipe to use your pantry ingredients, like chicken, rice, carrots, chickpeas, and more. It a perfect healthy and comforting meal for the whole family!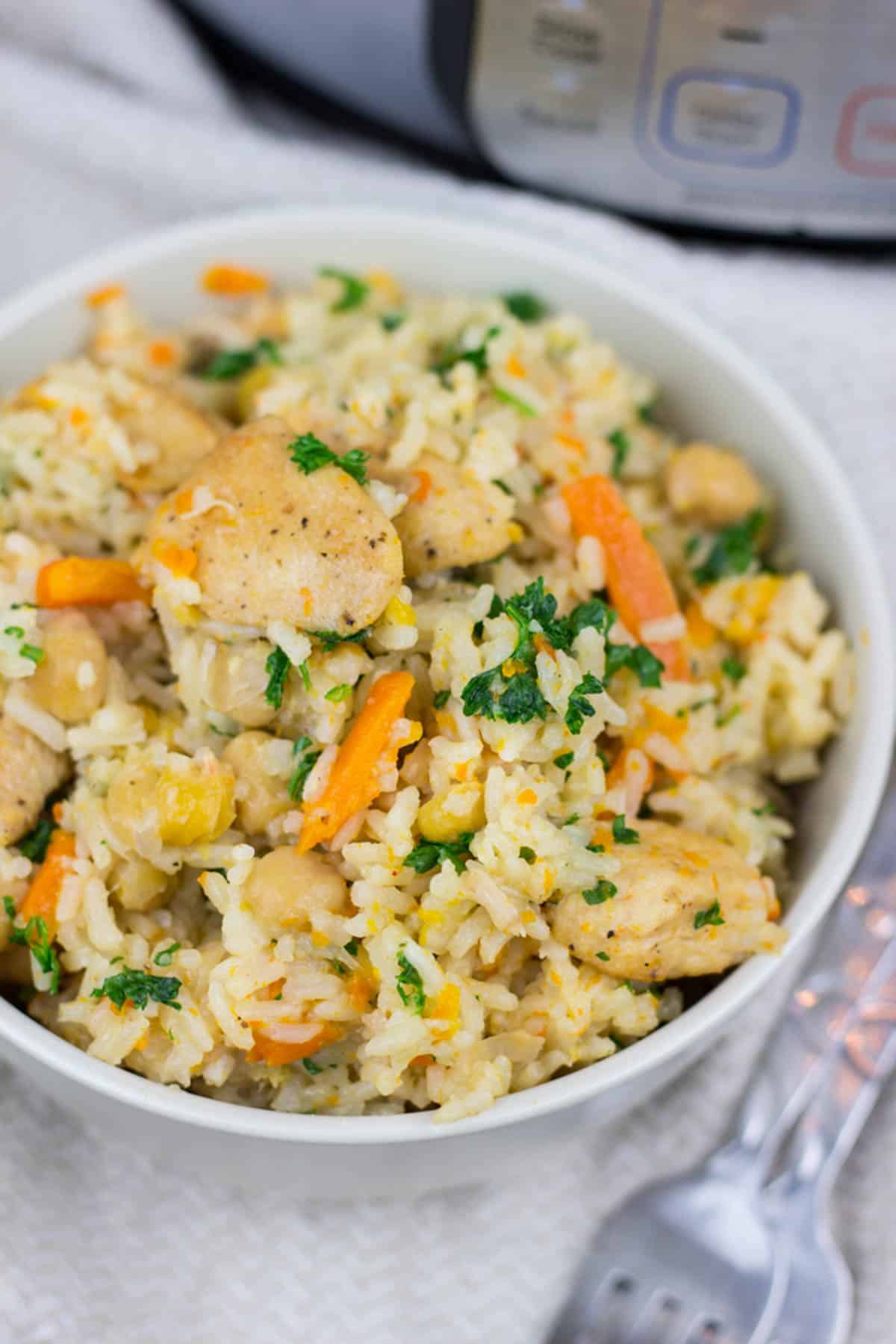 Dessert
26. Banana Chocolate Chip Muffins
These are healthy Banana Chocolate Chip Muffins made with all the nutritious ingredients from your pantry, like flour, coconut oil, maple syrup, chocolate chips, and more.
27. Twix Cookies
My favorite shortbread cookies, layered with caramel sauce and chocolate.
You can make these delicious fudgy brownies in one bowl with a few simple ingredients.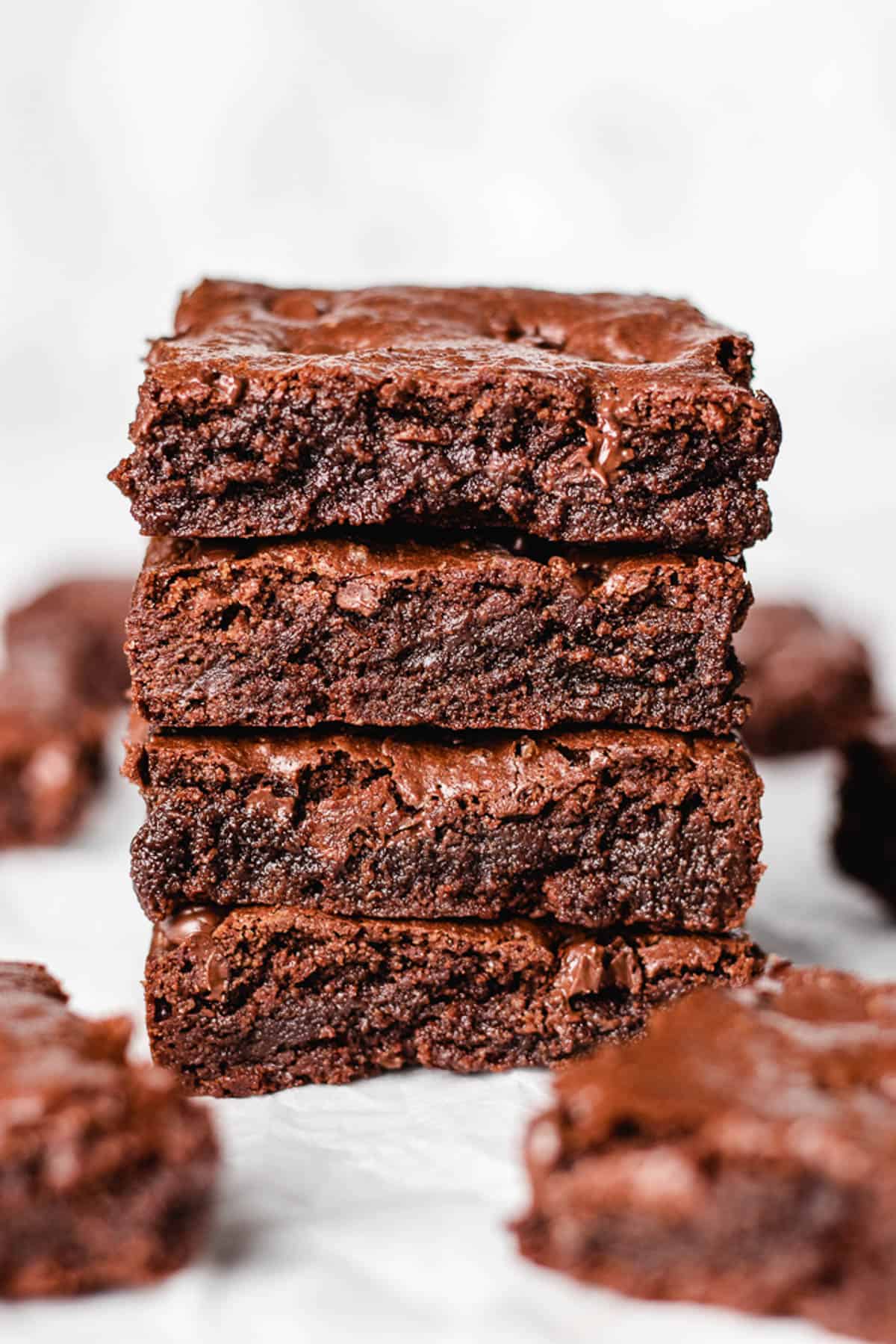 29. Gluten-Free Chocolate Chunk Cookies
Want a healthy treat with pantry ingredients? Make these delicious Chocolate Chunk Cookies! Use any chocolate chips you have in the kitchen.
30. Raspberry Almond Thumbprint Cookies
Raspberry Almond Thumbprint Cookies are perfect buttery shortbread cookies filled with raspberry jam and drizzled with glaze.