Make these amazing Healthy Chicken Dinner Ideas that are quick and easy to prep! Whether you are looking for 30 minute, one pot, or Instant Pot meals, we've got the best recipes for you!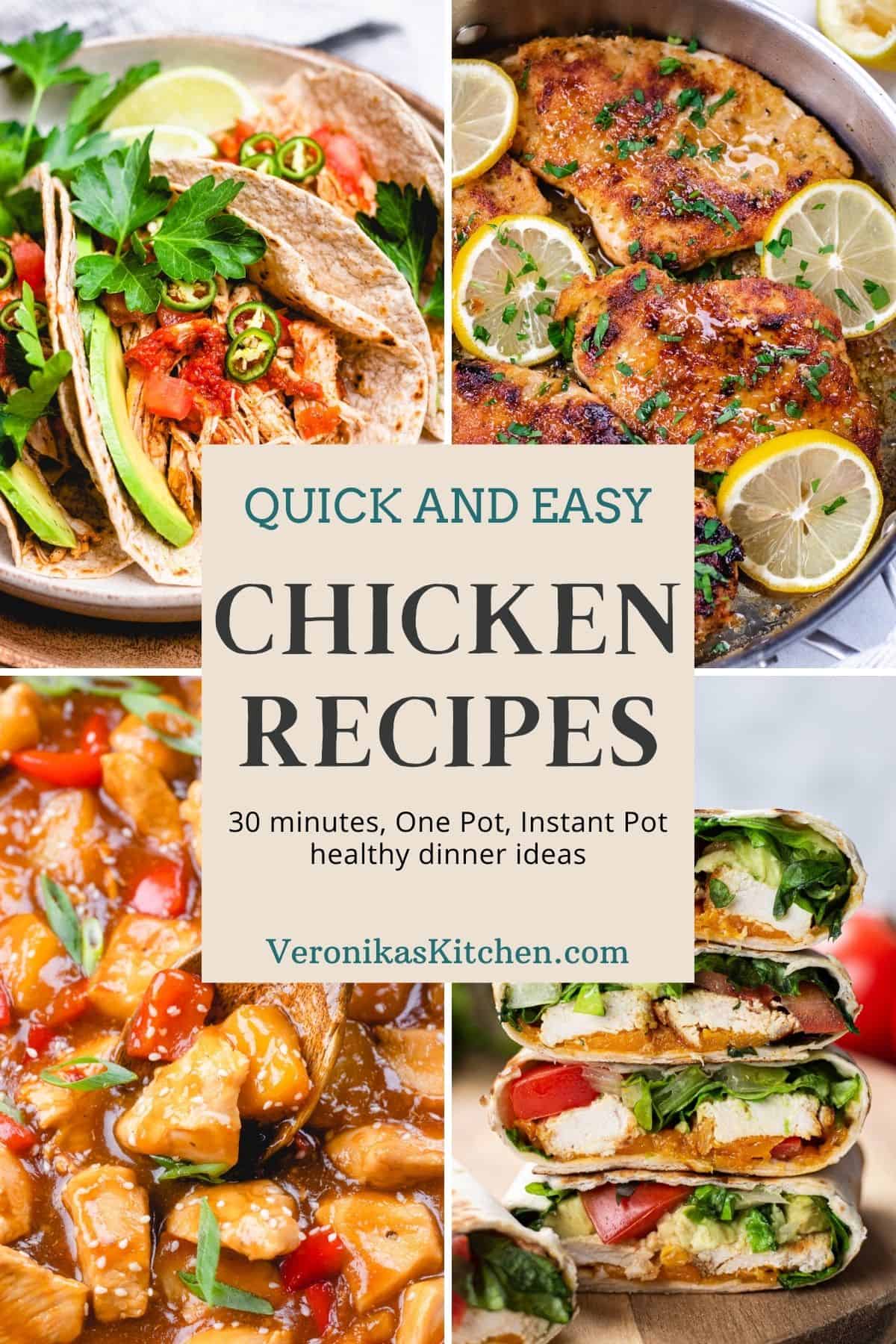 If you are tired of the same boring meals, check out these amazing Healthy Chicken Dinner Ideas! They are all easy to make, healthy, and super delicious!
For easier search, I divided them in categories: 30 minute meals, One Pot Meals, and Instant Pot recipes.
So, make one of these recipes tonight and let us know what you've made in a comment bellow!
30 minutes chicken recipes
30 minutes chicken recipes are perfect for quick and easy weeknight dinners! Many of them can be made in one skillet and they don't require much prepping. Serve them with your favorite side dishes and salads, that will compliment the flavor.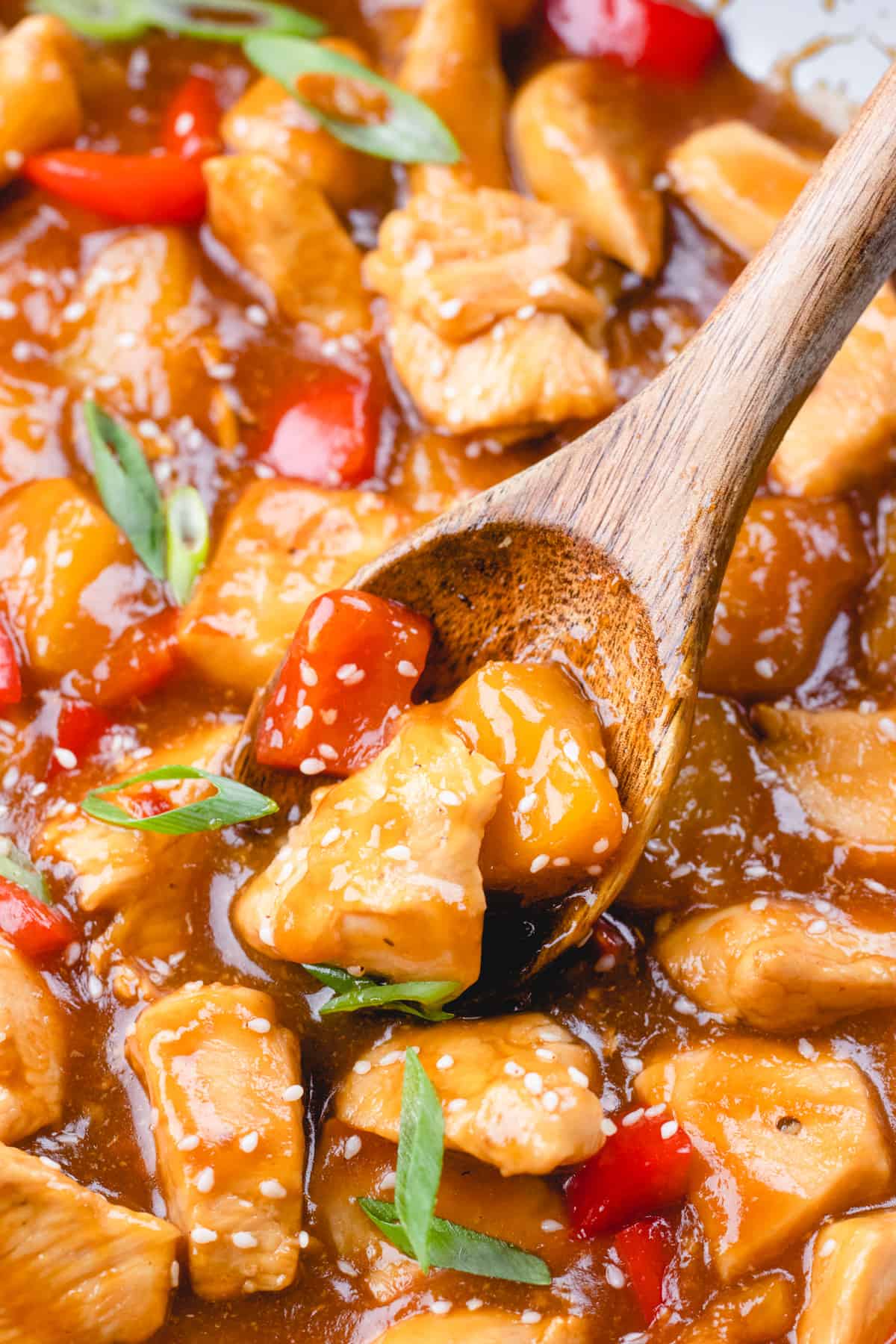 When you are tired of classic chicken recipes and want some new flavors, try this Hawaiian Chicken Recipe stir fry, made with caramelized red pepper, pineapple, and sweet and sour sauce. It's super easy to make in one skillet and I love serving it over some rice (check out my recipe on How to Cook Rice in Instant Pot) and sprinkle with sesame seeds and green onion.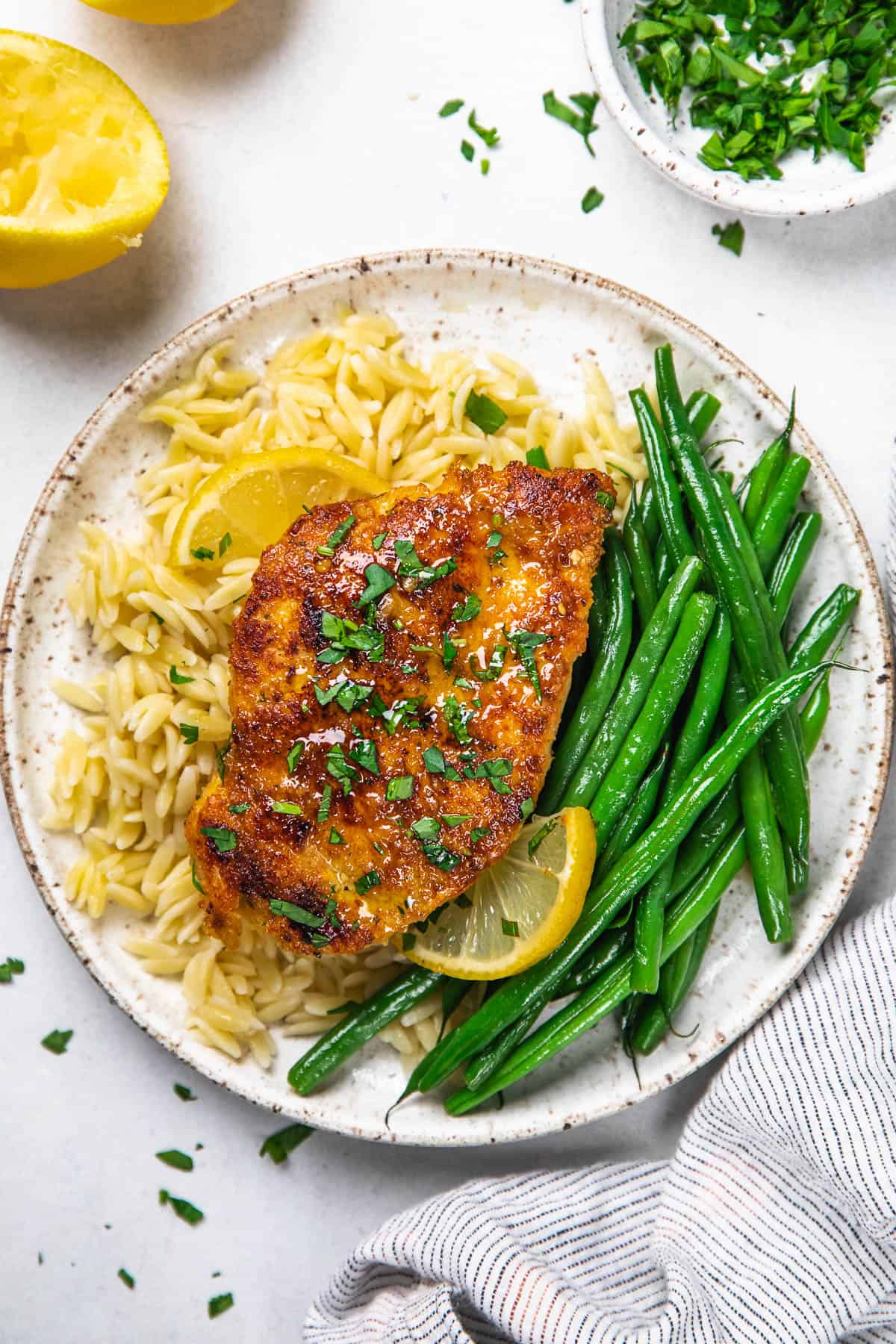 This Lemon Garlic Chicken is my new favorite way to make Parmesan crusted chicken cutlets in butter lemon garlic sauce. Serve it with some orzo and Green Beans Amandine. Super easy and delicious!
Oven Baked BBQ Chicken Thighs are one of the most popular recipes on my blog! I marinate them in herbs and spices, bake in the oven for about 20 minutes, brush with your favorite BBQ sauce, and broil until caramelized. The meat gets so much flavor and stays juicy! I like to serve it with with some side dishes, like Crispy Smashed Potatoes and Oven Roasted Corn on the Cob.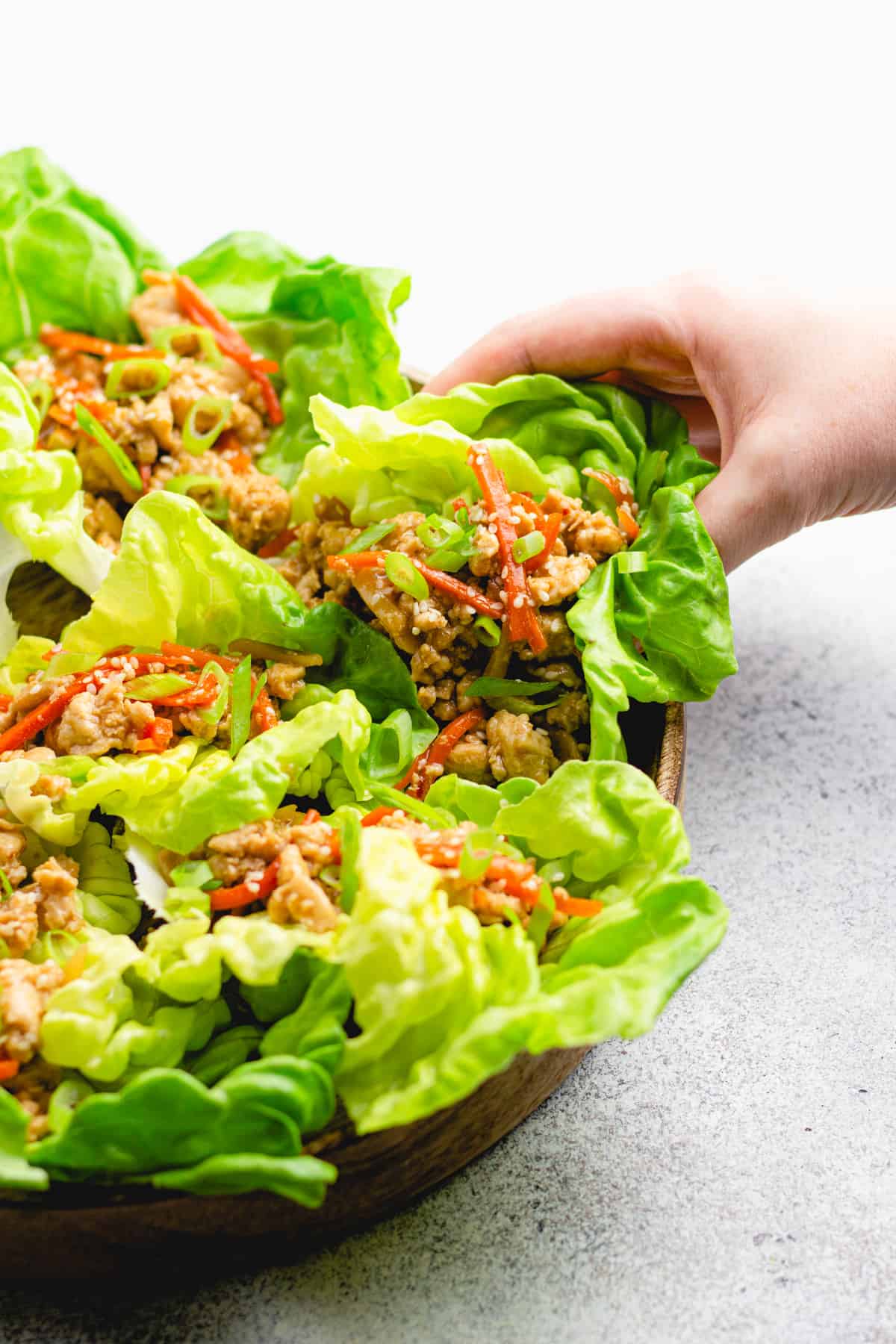 Healthy Chicken Lettuce Wraps is a great recipe if you are watching your diet. Made with ground chicken, water chestnuts, carrots, butter lettuce, and delicious Asian sauce, this meal will be perfect for a quick weeknight dinner or even for a party!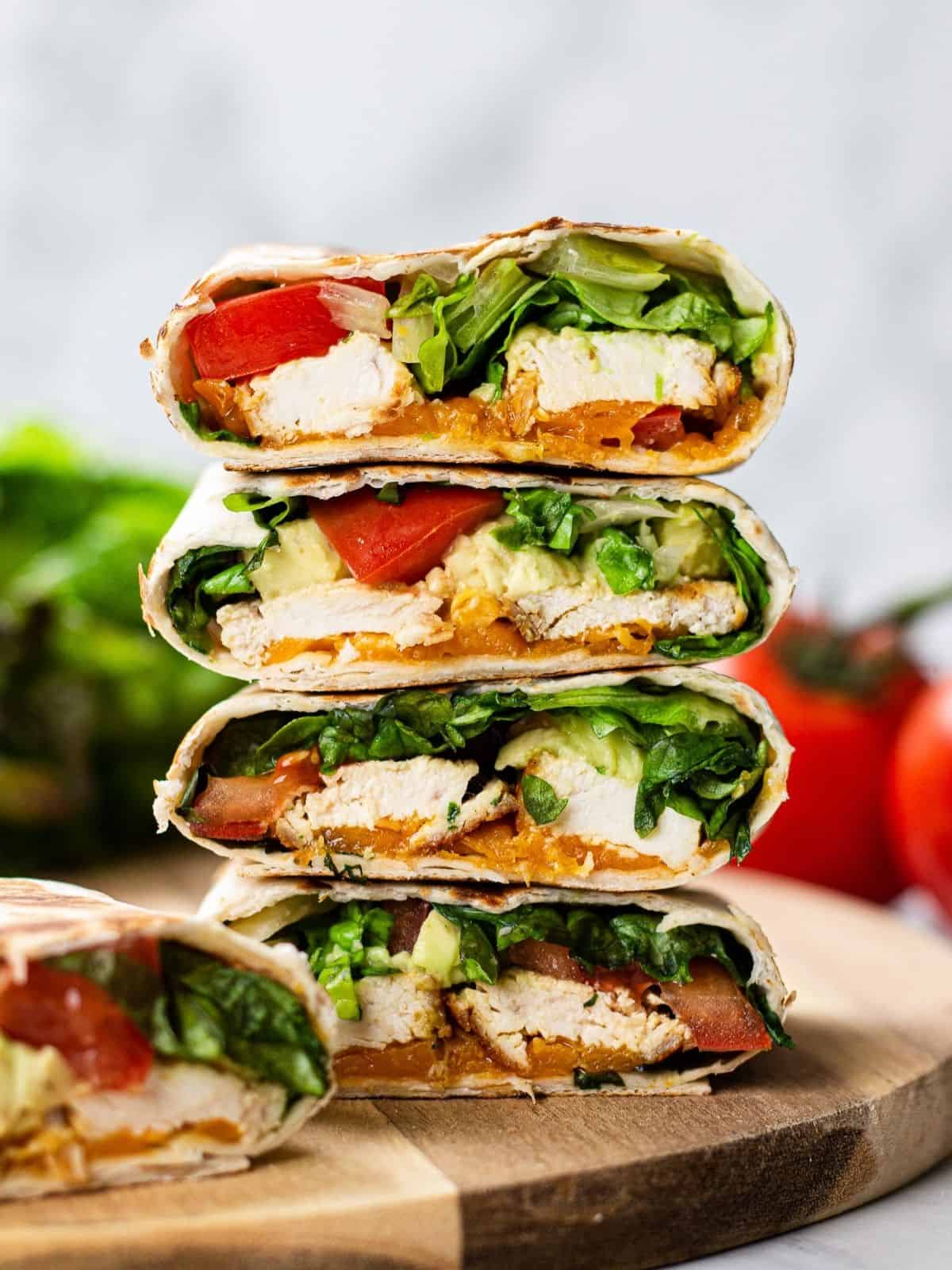 This Healthy Chicken Avocado Wraps is another my popular recipe on the blog. It's lettuce, tomatoes, grilled chicken, avocado, and cheese, wrapped in a burrito size tortilla. I love making it for a quick lunch or dinner, as it's easy to make, healthy, and filling.
One pot chicken recipes
These are my favorite comforting meals that you can make in one pot or a skillet. Super easy to prep and less dishes to wash!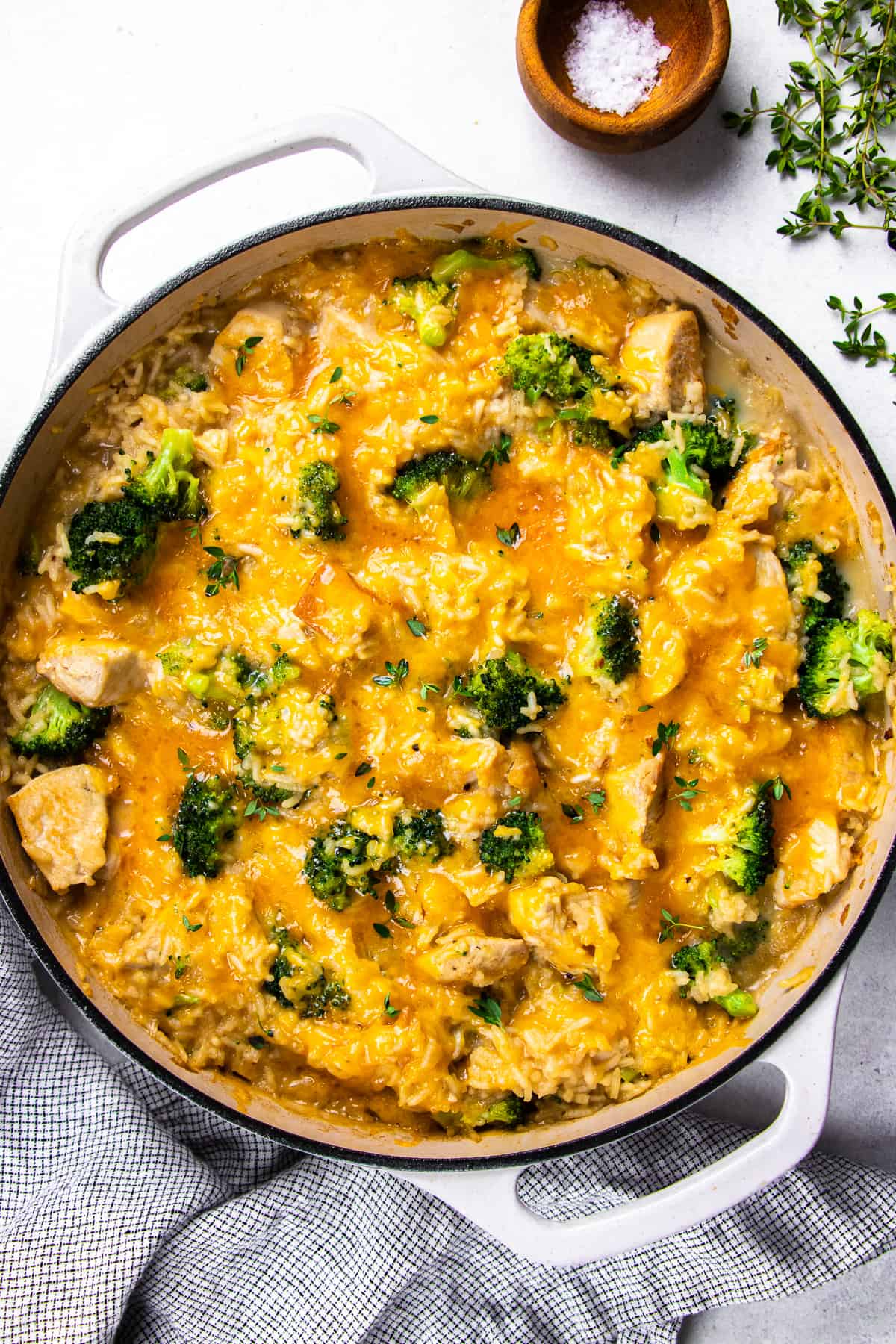 If you are craving a comforting meal that's made in one pot, you need to try this Chicken Broccoli Rice Casserole! It's loaded with melted sharp cheddar cheese that makes it perfect for a lazy weekend meal that your whole family will love!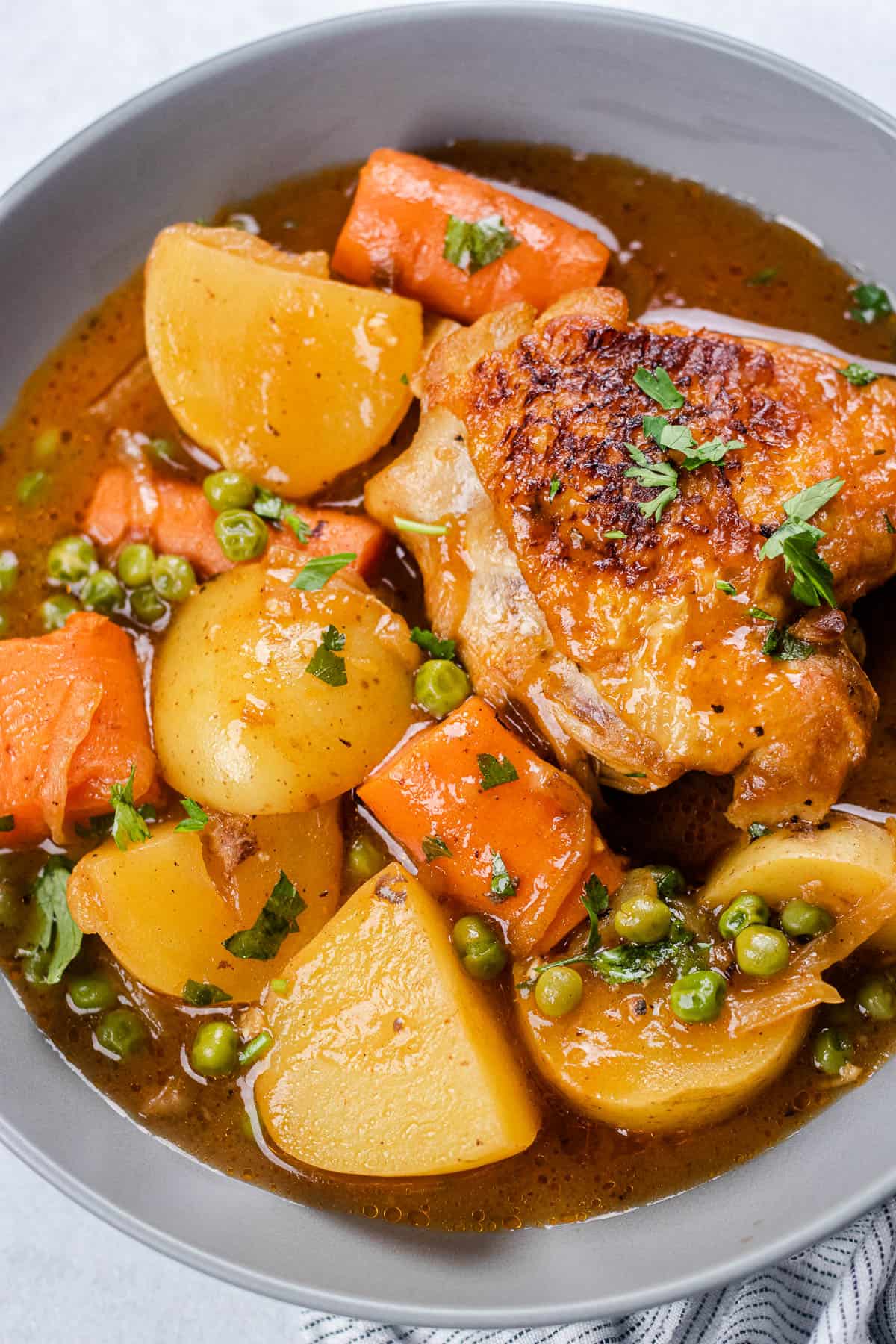 This Dutch Oven Chicken Stew is a healthier version of my classic Dutch Oven Beef Stew. It's made with tender vegetables, juicy chicken thighs, and smothered in thick gravy. This is my to go recipe for cold winter nights. I love to serve it with my Potato Rolls Recipe or Easy Dinner Rolls.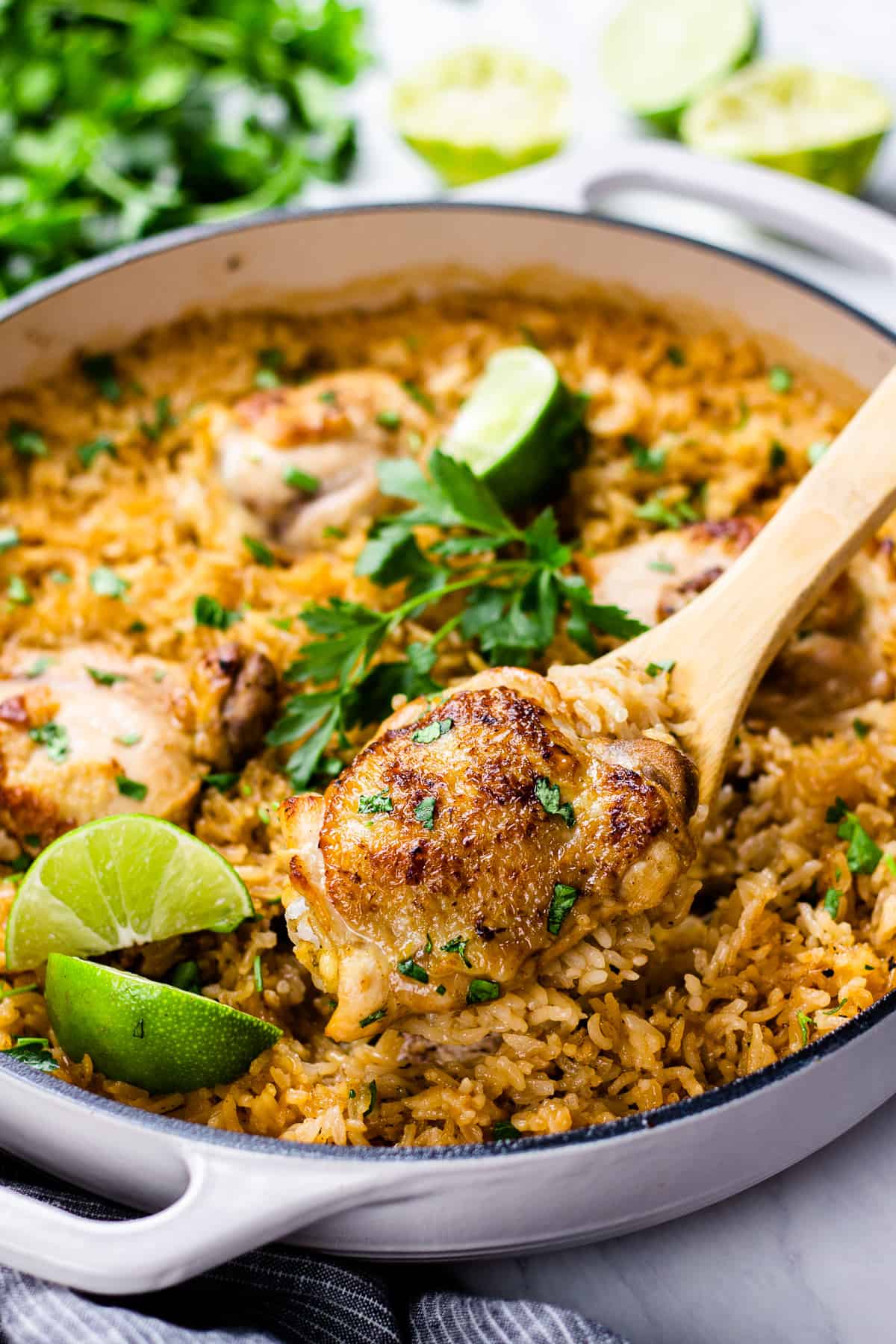 This One Pot Chicken and Rice is made with chicken thighs, marinated with garlic and lime, seared, and baked with rice until perfection. Such and easy recipe with lots of flavor! I like to serve it with simple Farro Salad with Arugula and Feta and Orzo Pasta Salad.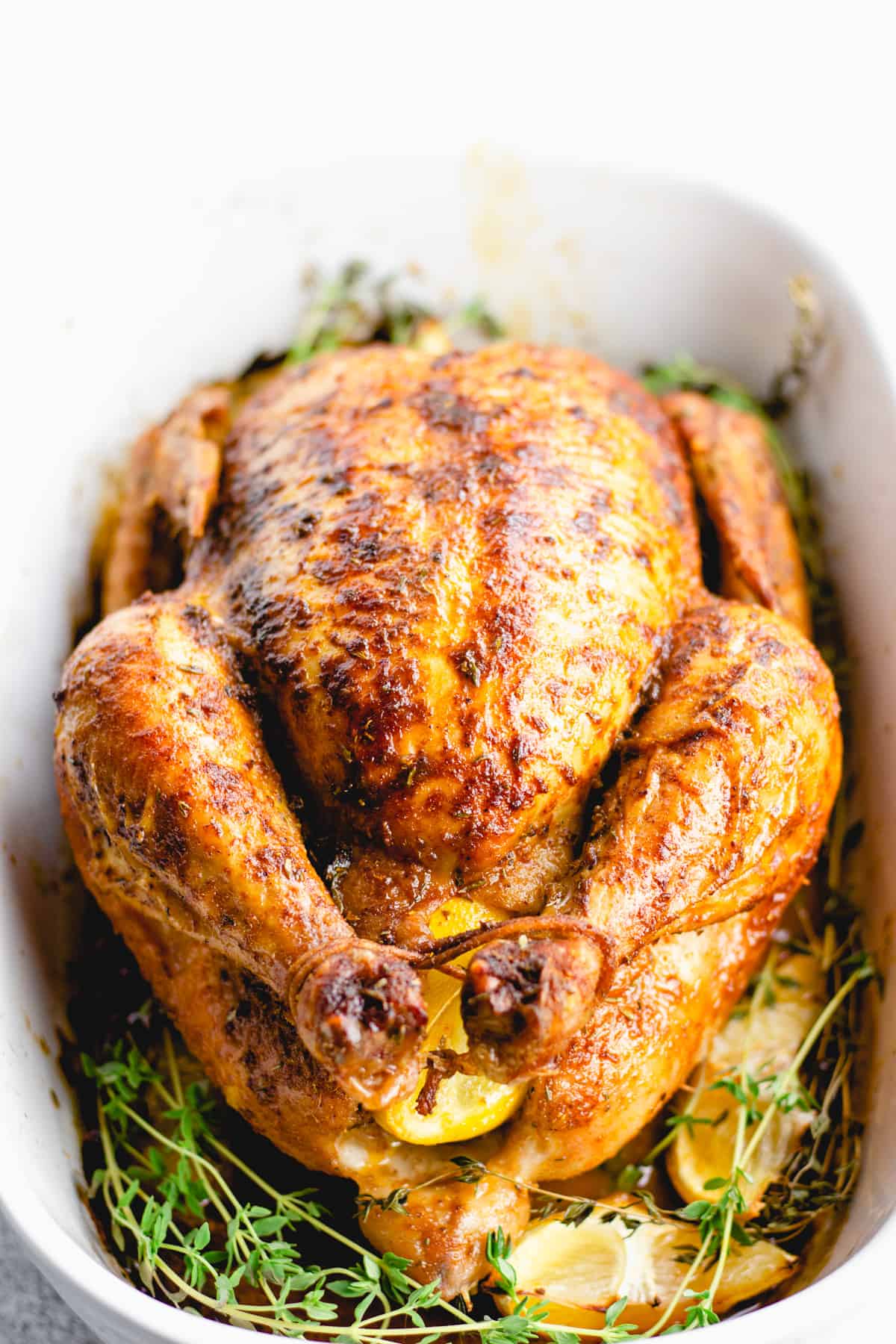 Cast Iron Roasted Chicken is my favorite way to bake a whole chicken. It's rubbed in spices and stuffed with lemons and always comes out crispy outside with juicy meat inside. The best part is you can use the leftover carcass and make a Homemade Chicken Stock, which you'll be able to use in other recipes!
Instant pot chicken recipes
My favorite way to make dinner is to cook it in Instant Pot! It helps to cut the cooking time at least in half and you don't have to clean your stove after dinner! All of my Instant Pot Recipes are easy to make even if you are a beginner and never cooked with a pressure cooker before.
These Instant Pot Chicken Tacos is a super quick and easy recipe that you can make in 30 minutes. While the meat is cooking, prep your favorite toppings and tortillas. I love serving it with homemade Garlic Avocado Dip or Healthy Guacamole Recipe to add more creaminess and flavor. This recipe will be a fun dinner idea if you hosting a party!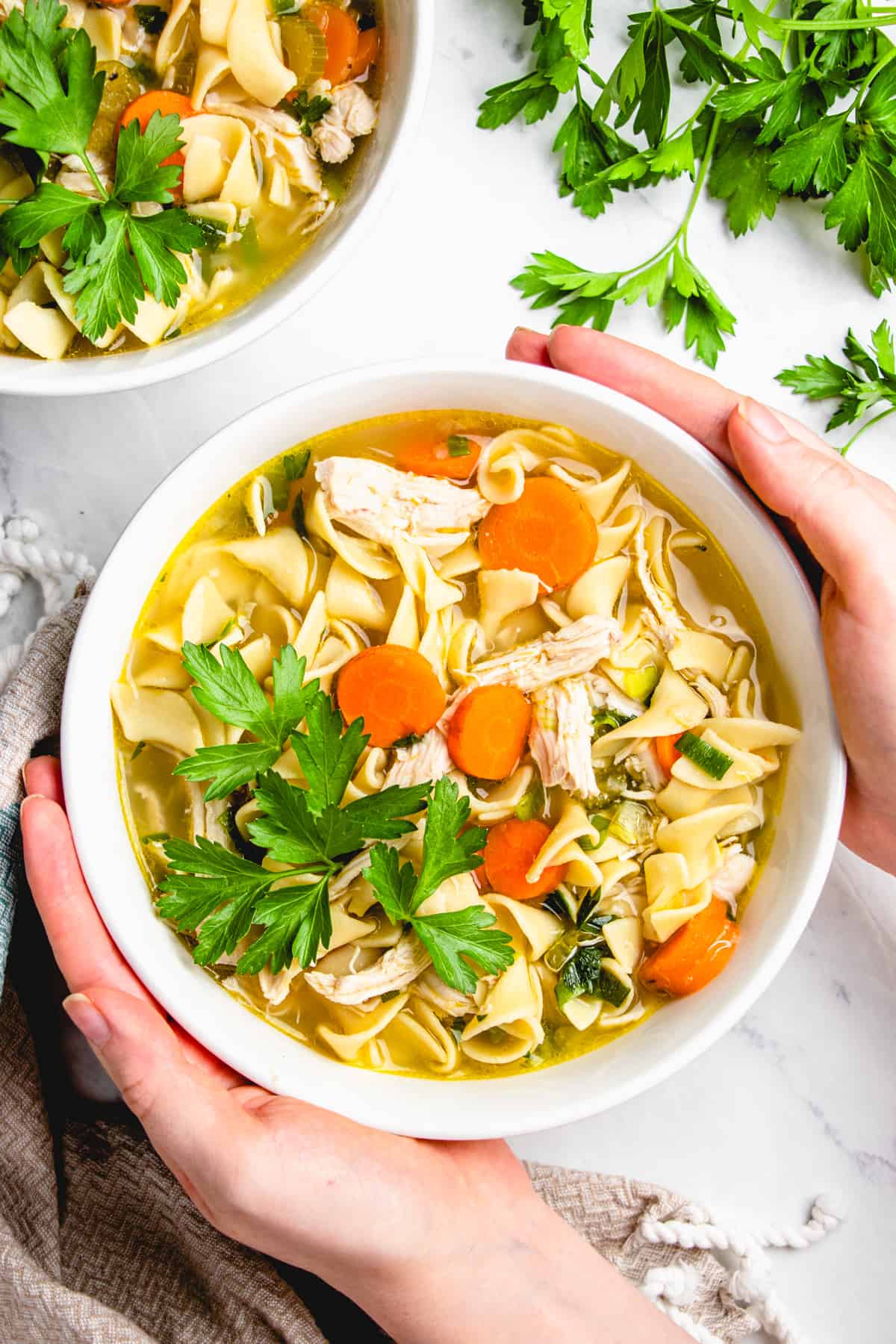 This the only way I make my Instant Pot Chicken Soup! Loaded with carrots, egg noodles, and shredded meat, this soup has a lot of flavor and you can make it in under an hour!
This Instant Pot Pulled Chicken is one of the easiest recipes on my blog, that's made with just 2 main ingredients! The meat comes out perfectly juicy and tender and you can use any BBQ sauce of your choice. It will be perfect for tacos, sandwiches, sliders, or just a meal prep.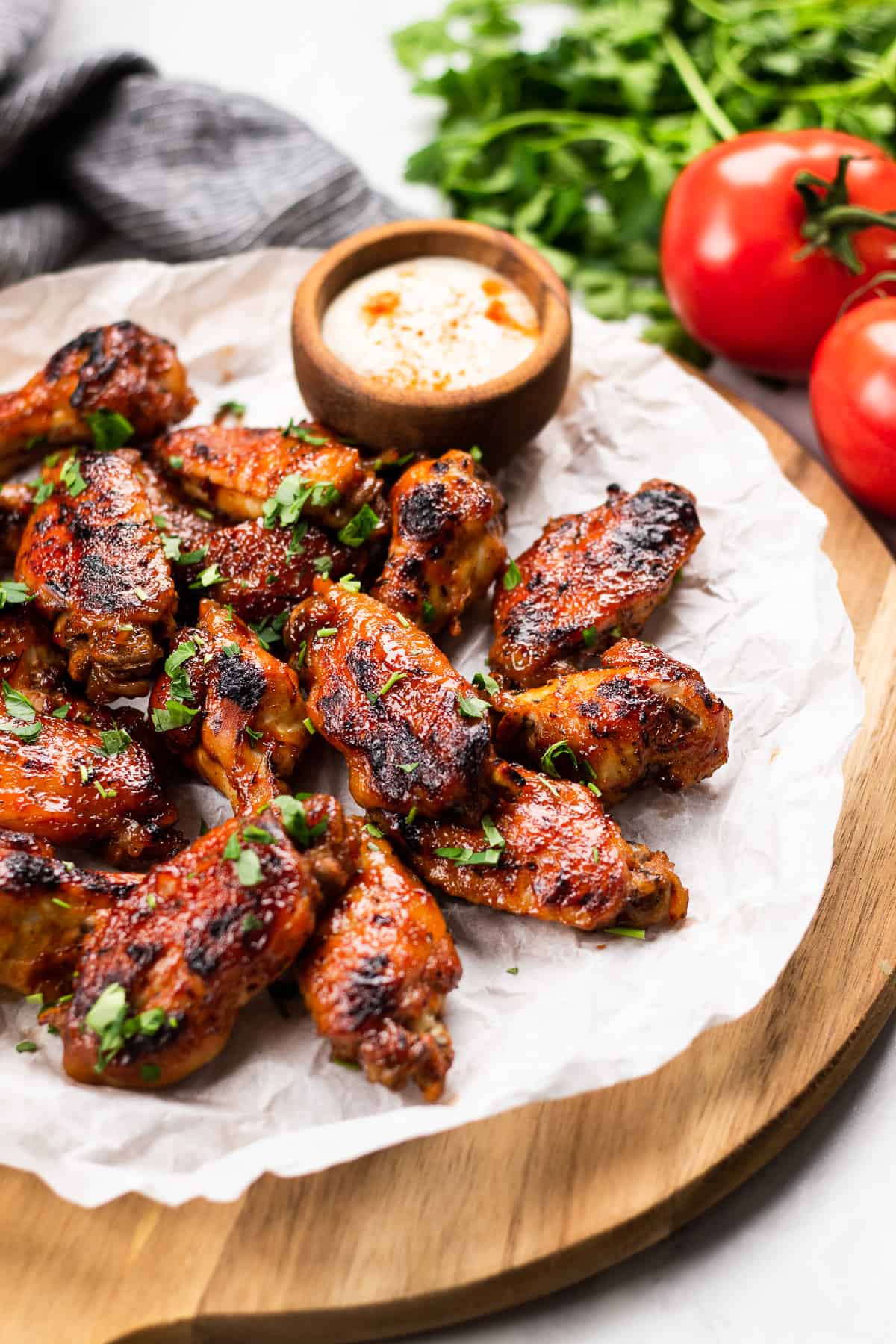 These are my favorite Instant Pot Chicken Wings, cooked with dry rub seasoning for 20 minutes, then mixed with BBQ sauce and broiled to crisp up to perfection. This recipe will be perfect for a party hosting, to watch a Super Bowl game with your friends and family.
Instant Pot Orange Chicken is made with bite size chicken pieces, cooked in delicious sweet and sour citrusy sauce. This is such a refreshing recipe that comes together in just 30 minutes. I love serving it with some white rice and sauteed broccoli.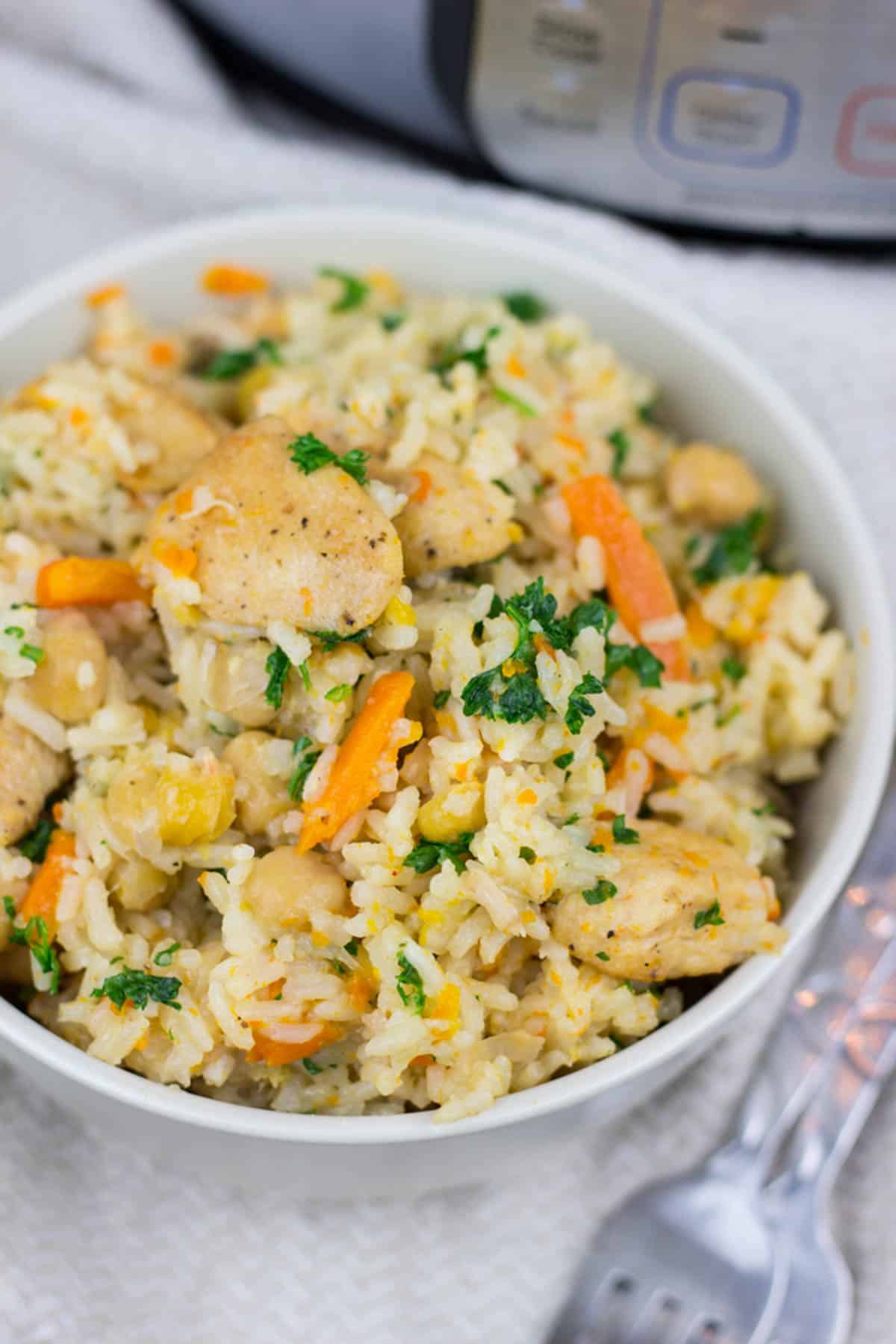 Instant Pot Chicken and Rice is one of the very first recipes I made in a pressure cooker. This is a great healthy recipe, packed with onion, carrot, and chickpeas and perfect for a meal prep. You might also like another version for Instant Pot Brown Rice Pilaf, made with tender beef tips.
More favorite chicken dinner ideas
This is my favorite way to make Buttermilk Chicken Tenders! They are perfectly juicy inside and have a delicious 3-layer Parmesan Panko crust. Serve it for the kids party together with Homemade Baked French Fries and Pigs in a Puff Pastry Blanket.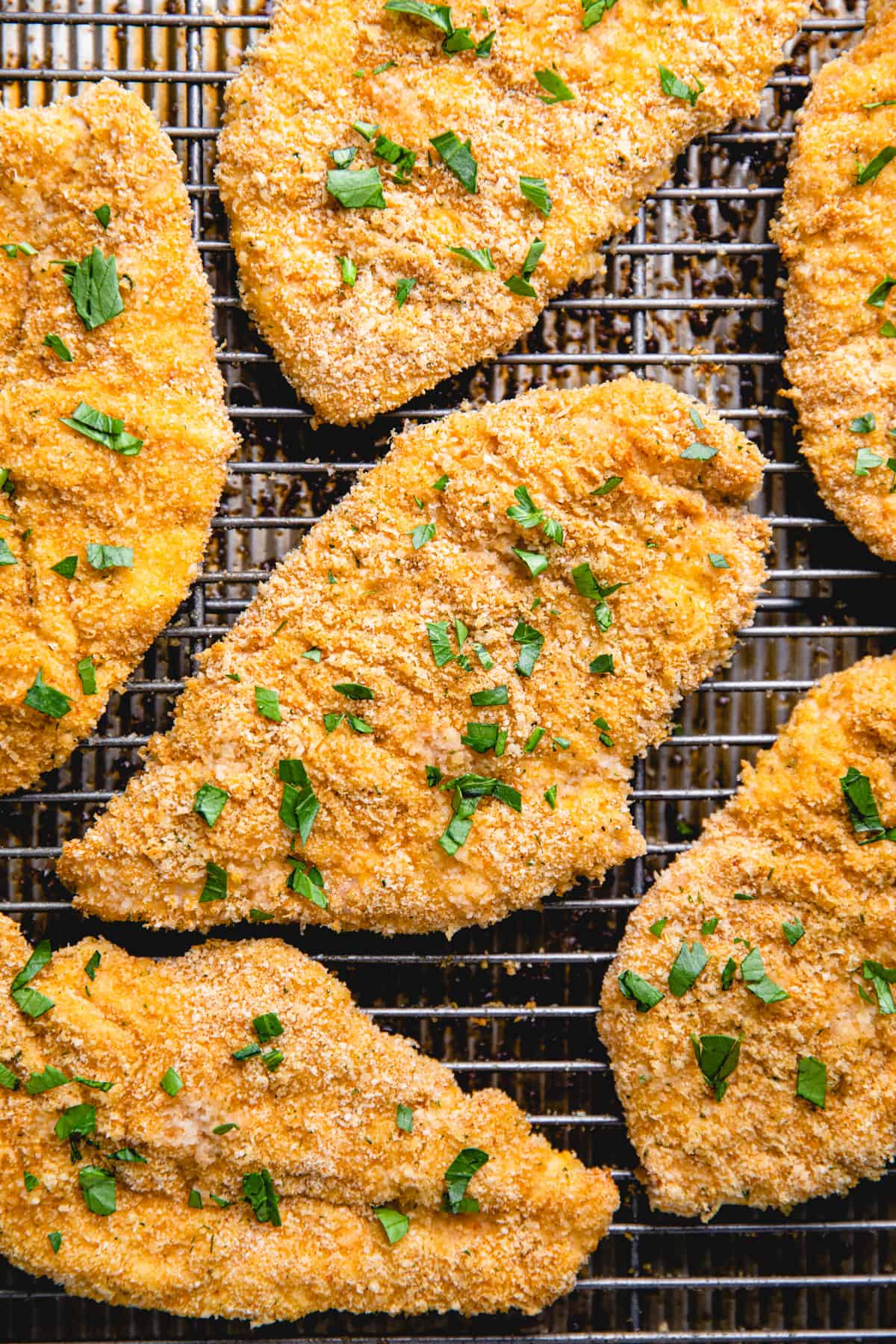 Crunchy Golden oven Baked Chicken Cutlets are a great healthy alternative to a classic version of fried cutlets. They are perfectly juicy inside and have a delicious 3-layer crust. Serving it with your favorite Salad Recipes or Side Dish Recipes.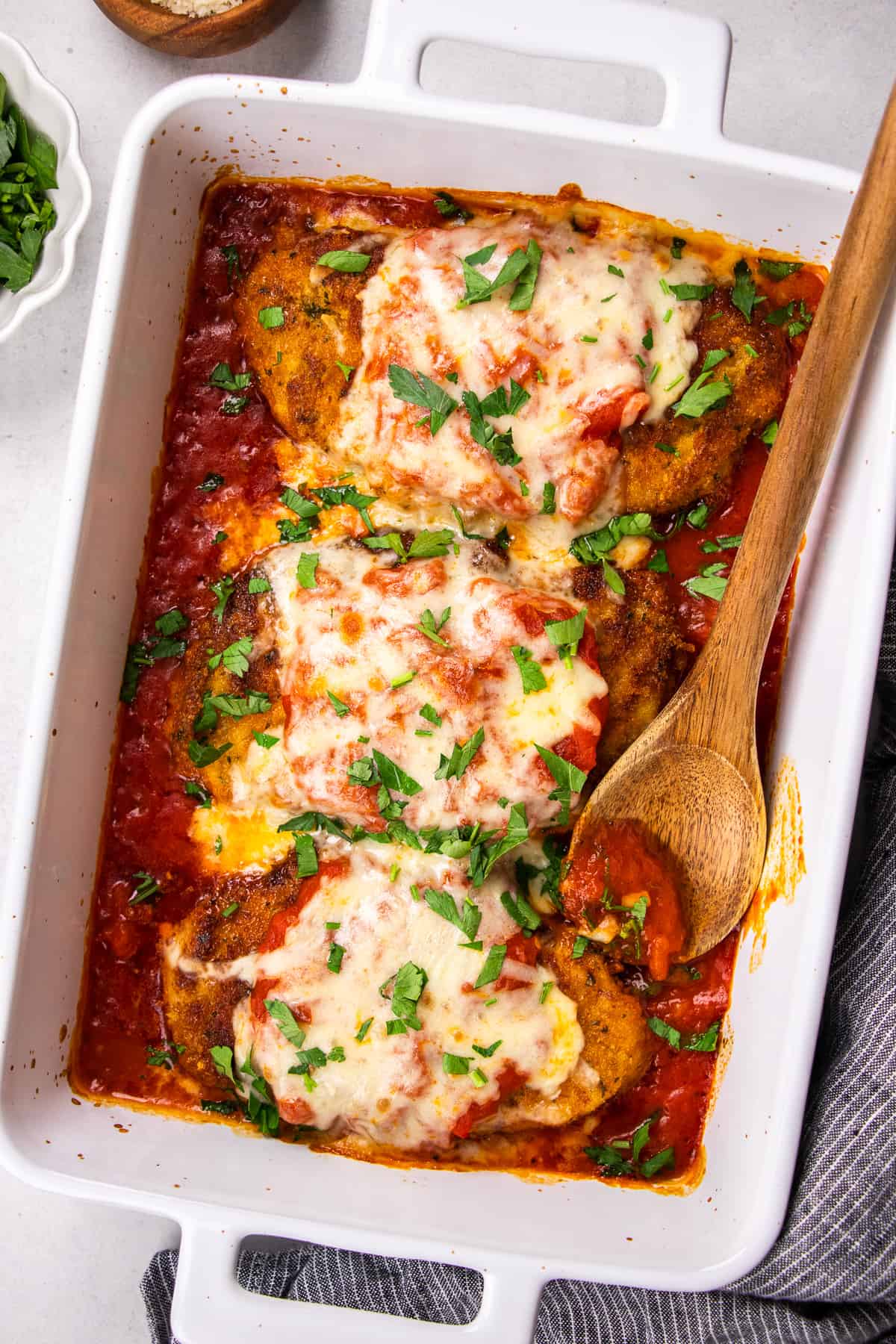 What can be better than a Classic Chicken Parmesan Recipe, made with homemade Marinara Sauce from Scratch and perfectly melted Mozzarella cheese! I like to serve it with my Instant Pot Mashed Potato Recipe for my friends and family!